We have certainly had the lion's share of Narnia weather this year. Regardless of this, progress on sites has not been particularly disrupted, and work from our Design Barn and cut flower nursery soldiers through. The place looks magical when it's all white – a real Winter Wonderland.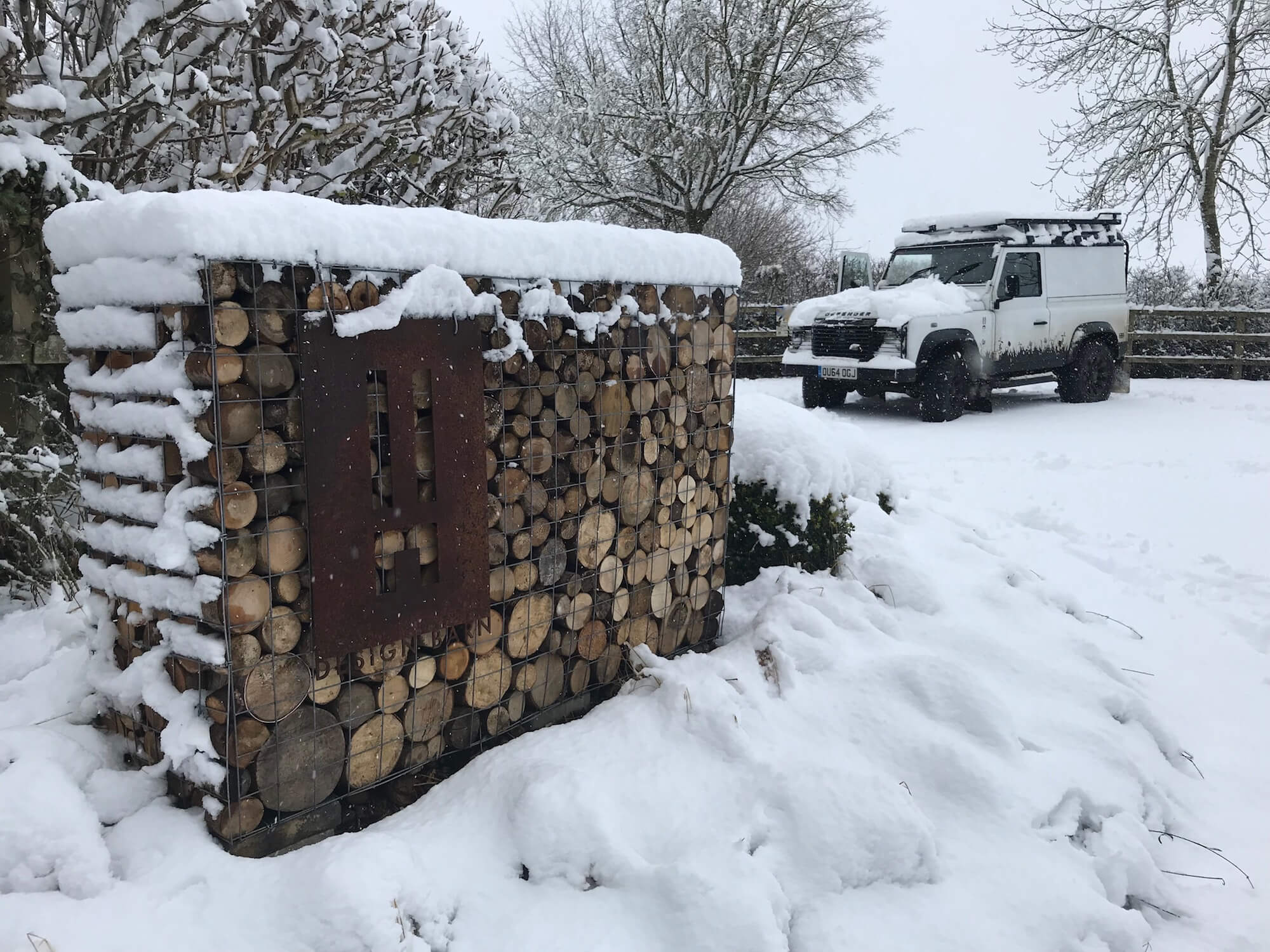 The setting that we design, project manage and operate from is very important to us. We put in a lot of hours and work collaboratively so our creative minds need to be soothed and inspired simultaneously! Luckily we are surrounded by countryside and shielded by a grand old Oak tree. It's beautiful here all year round. We really appreciate the seasons on many levels. The studio is very cosy in the Winter with nice panoramic views out on the nursery and the wildlife. Come Spring we can open it all up to the elements with very little boundaries between our inside and our outside.
We really love this time of year when every day gives an inch more light, very quickly they add up to minutes, then before you know it, significant chunks of time in the mornings and at close up of sites and the barn – we sort of count up from the shortest day (21st of December), believing it's all uphill from there.
"I wonder if the snow loves the trees and fields, that it kisses them so gently? And then it covers them up snug, you know, with a white quilt; and perhaps it says, "Go to sleep, darlings, till the summer comes again."
– Lewis Carroll, Alice's Adventures in Wonderland & Through the Looking-Glass