Modern country living embraces many styles & sensibilities. With a vast & varied portfolio of country gardens we have gathered together a selection to share with you. We hope these inspire you to start thinking about your own. A home and garden should feed the soul, be a direct reflection of your lifestyle and promote wellness all year round. Lots of our clients' projects have been published in books and magazines over the years and 2019 has some nice surprises in store continuing this. First up is
Lakeside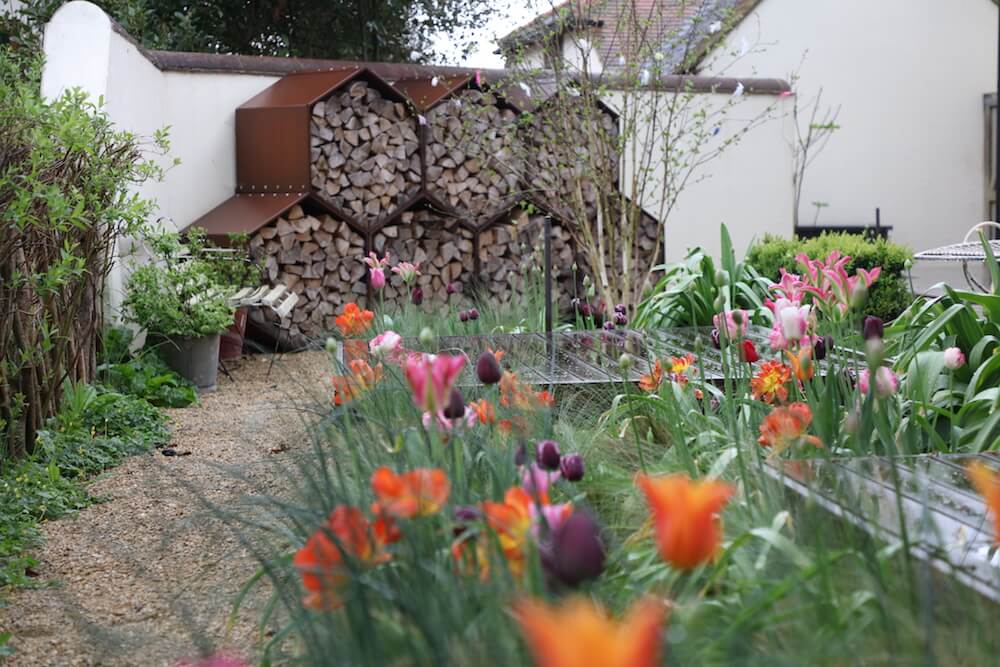 Lakeside is all about hygge. This modern country property has a Scandinavian vibe. It is full of life and vitality, and no longer has any boundaries between inside and out. Now at Easter the Paper Birch trees get decorated in the Swedish tradition Påskris.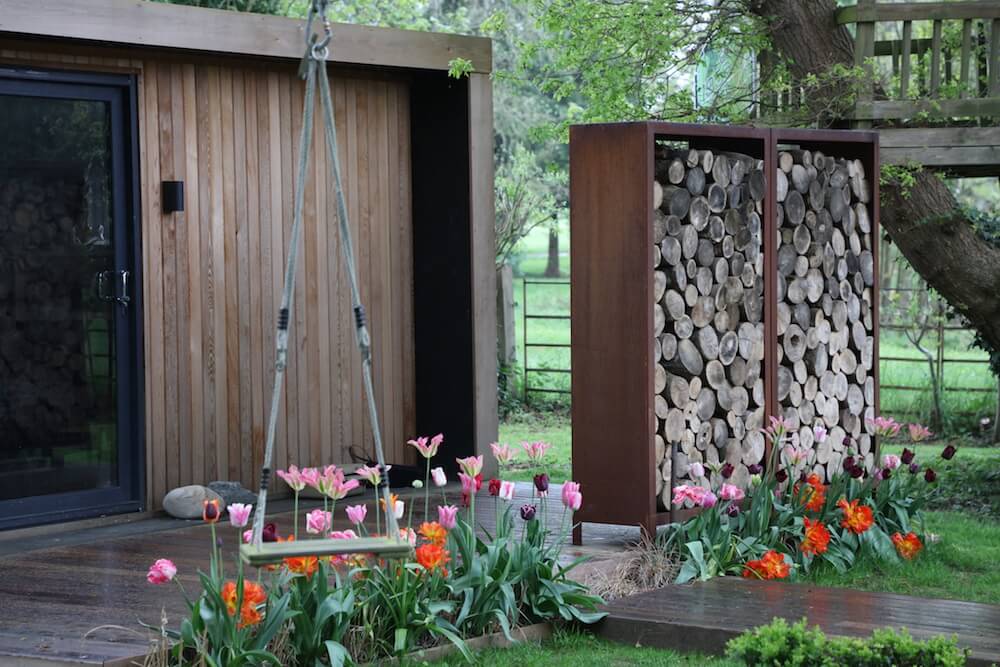 Garden retreat at Lakeside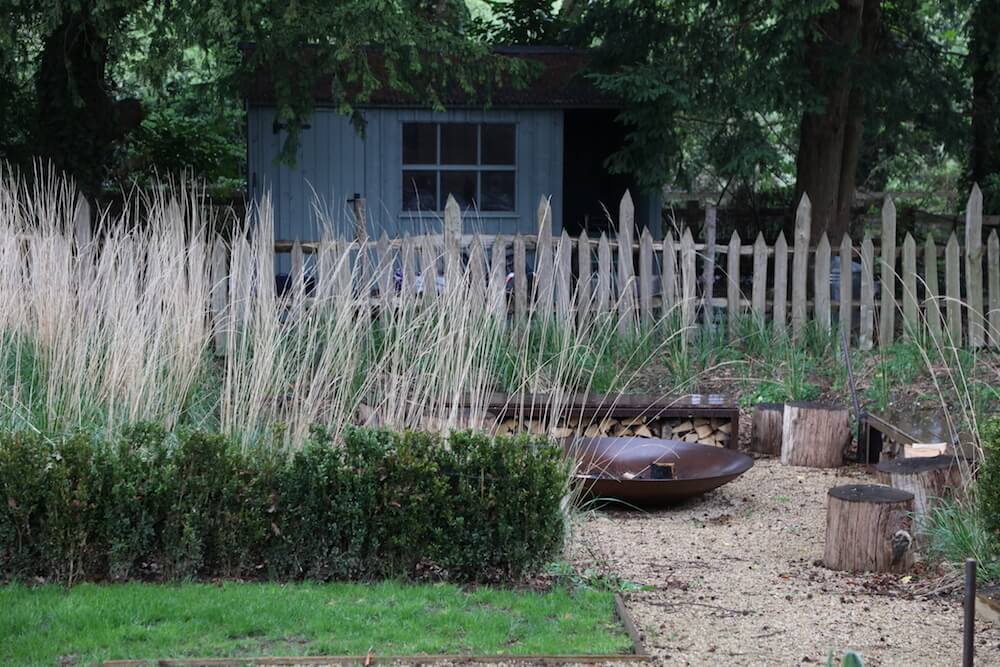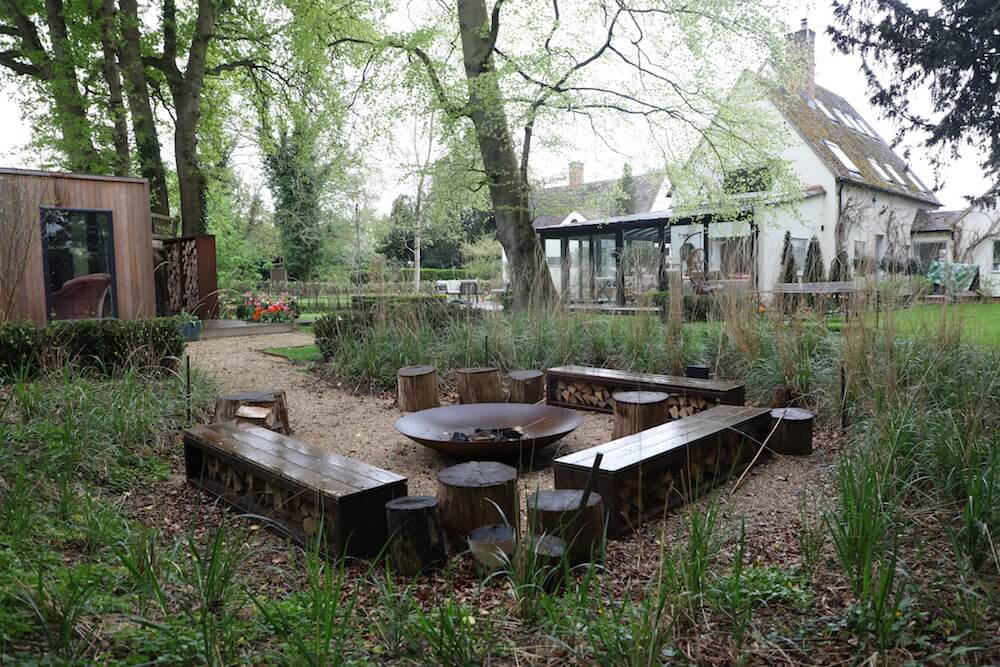 Last Autumn we added masses of bulbs to the property and this is what the client kindly reported
– I just wanted to thank you guys and team for all our amazing bulbs. I have taken so many photos, but none of them come close to capturing how beautiful they truly are… a myriad of colours, shapes, heights and textures.. it feels like every day something new pops out and some of the alliums are literally only a breath away from opening too! I feel totally spoilt. The hydrangeas and the grasses around the fire pit  had a massive growth spurt last year and I think the garden is really settling in to itself now. It gives us all pleasure all year round… except perhaps my neighbours who have to endure Sonnys skateboard on the deck… half pipe next project 😂

Thank you once again
Lisa and family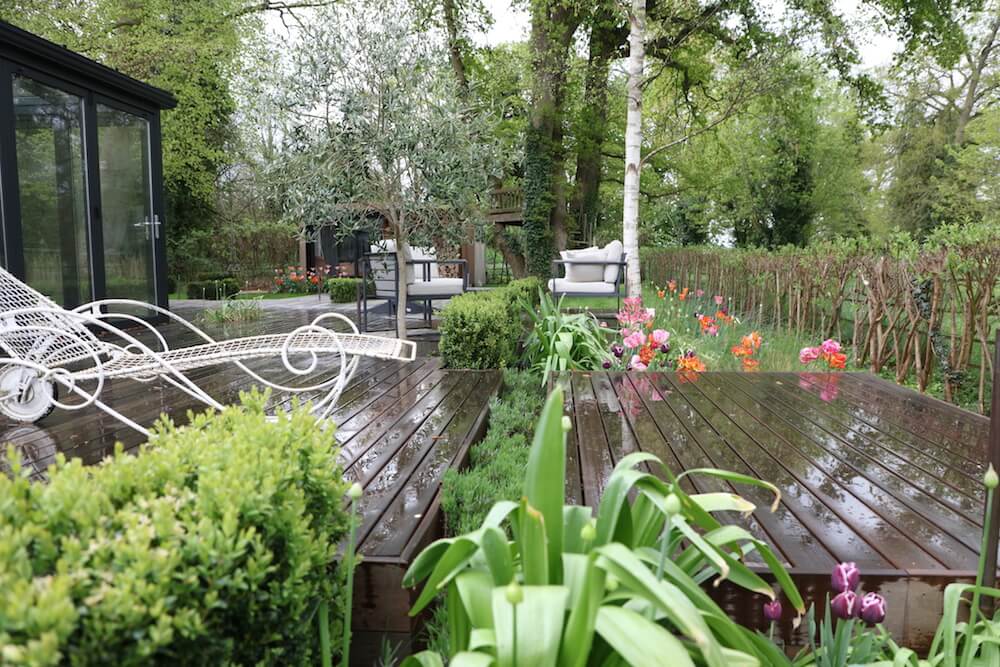 For more of Lakeside go here
Far End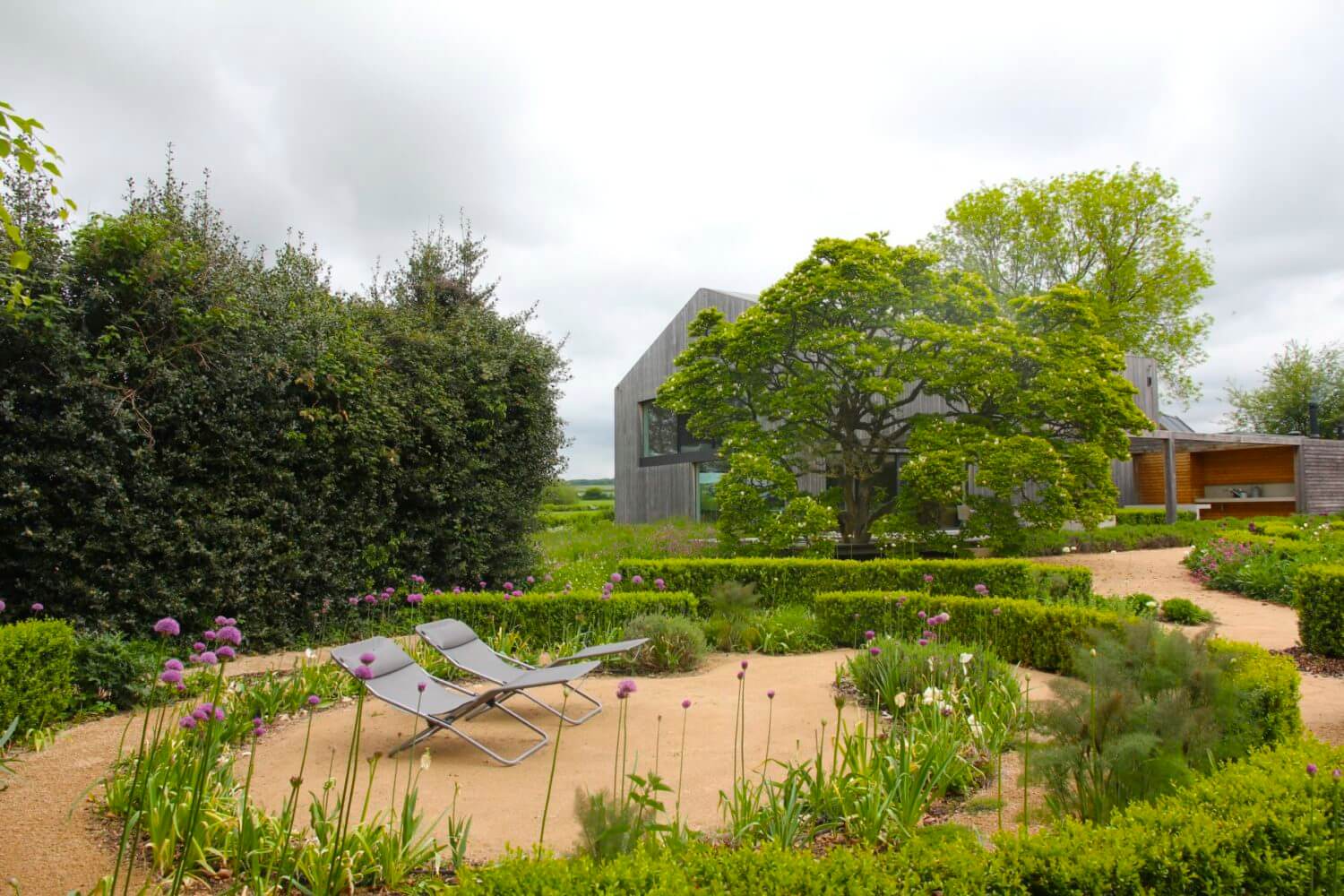 Modern country living on a sprawling but always intimate scale.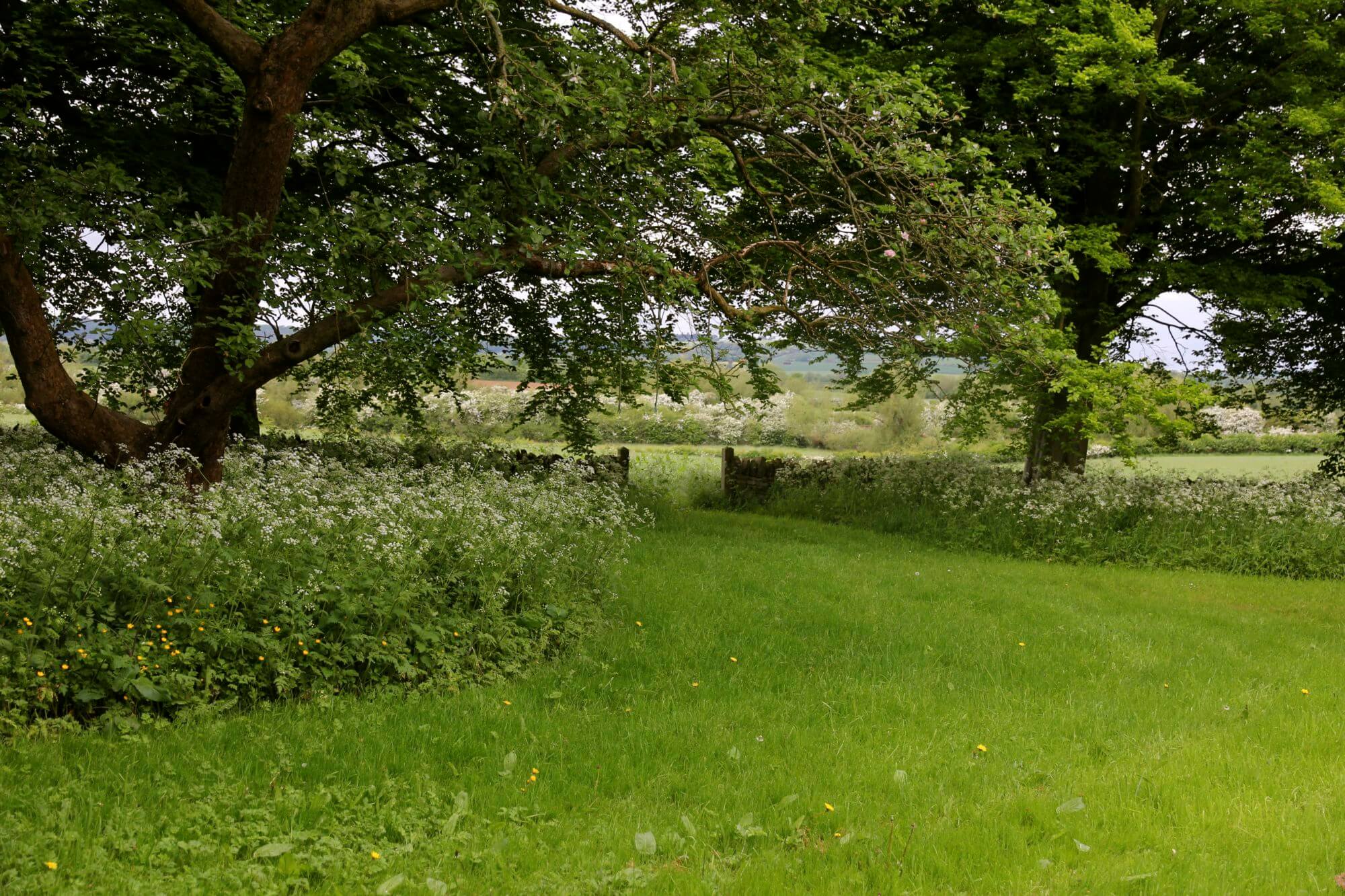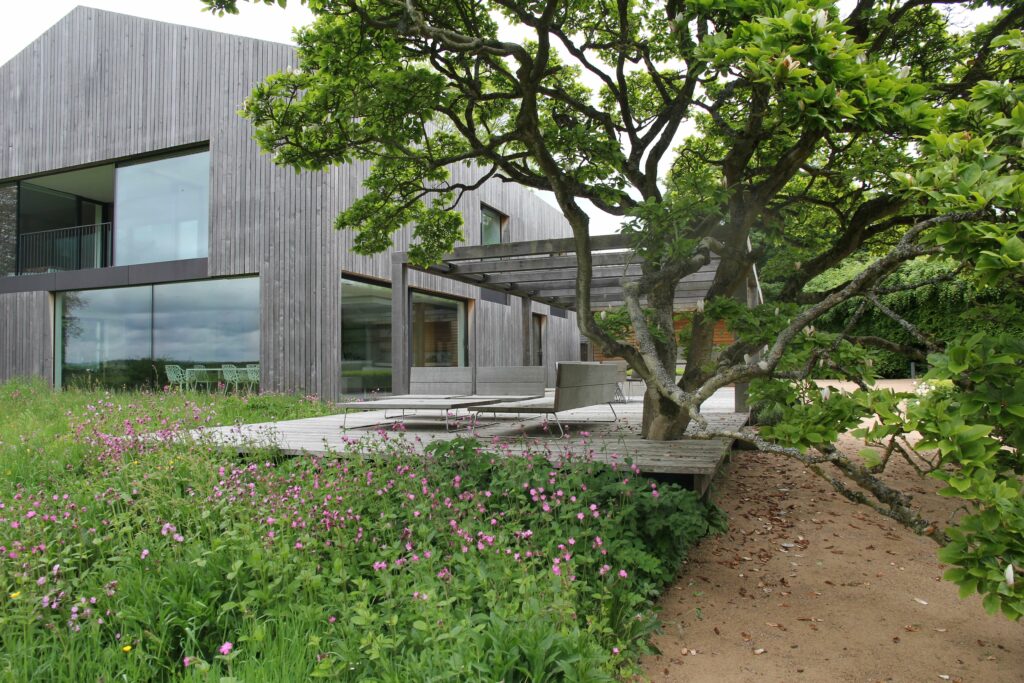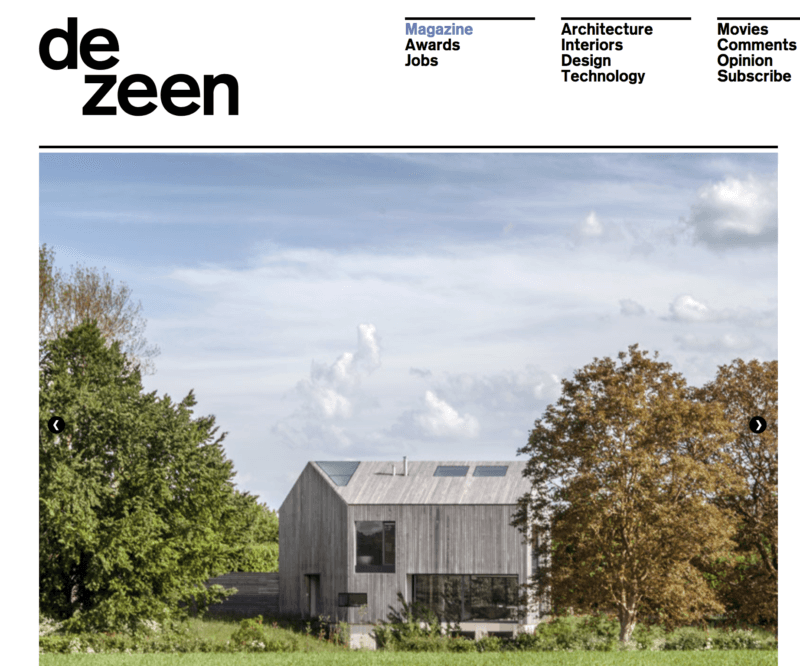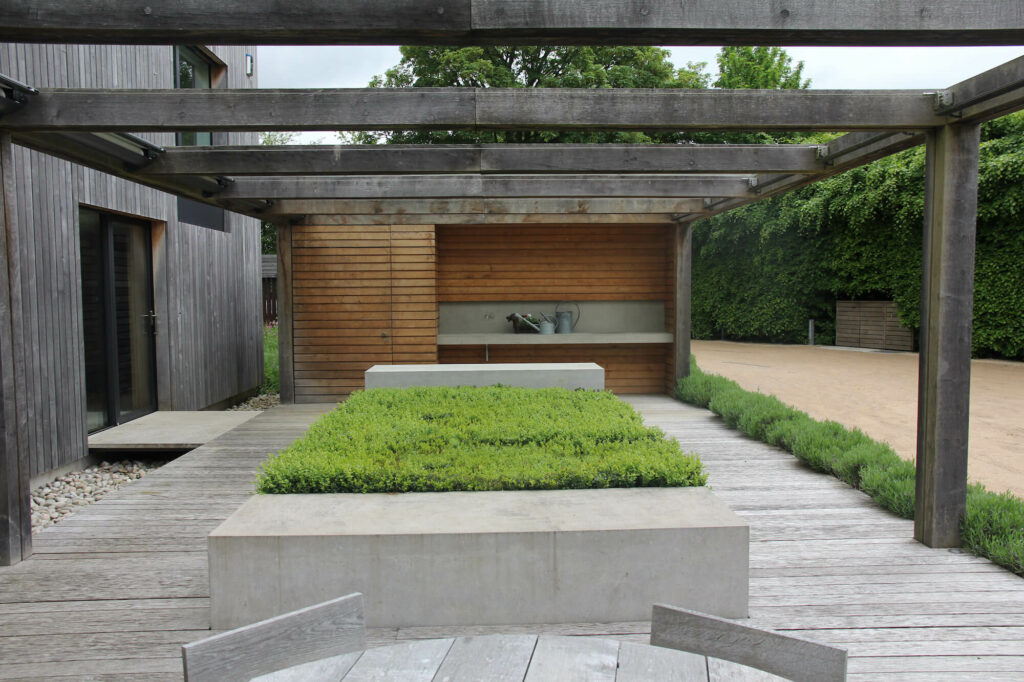 For more of Far End go here
The Cowshed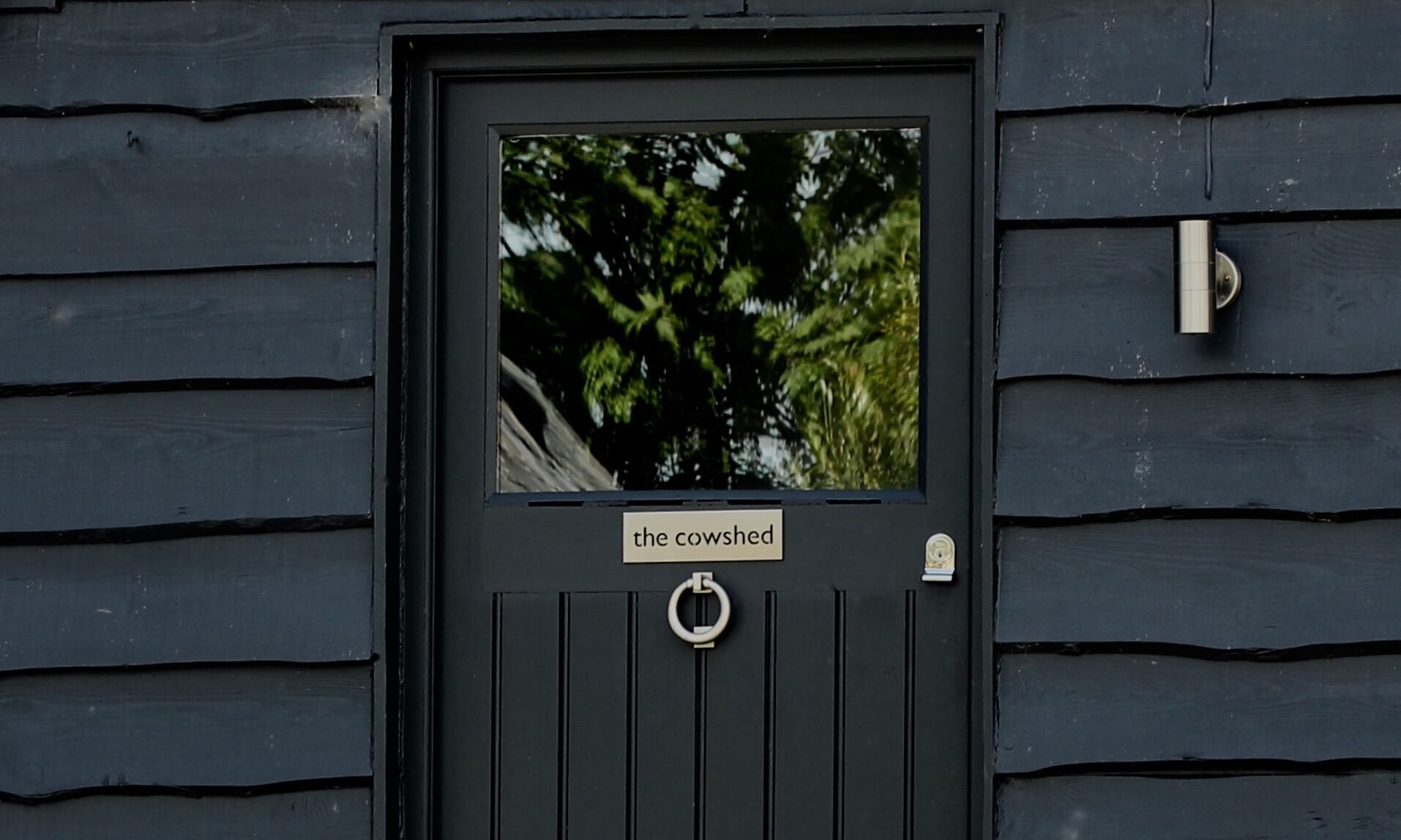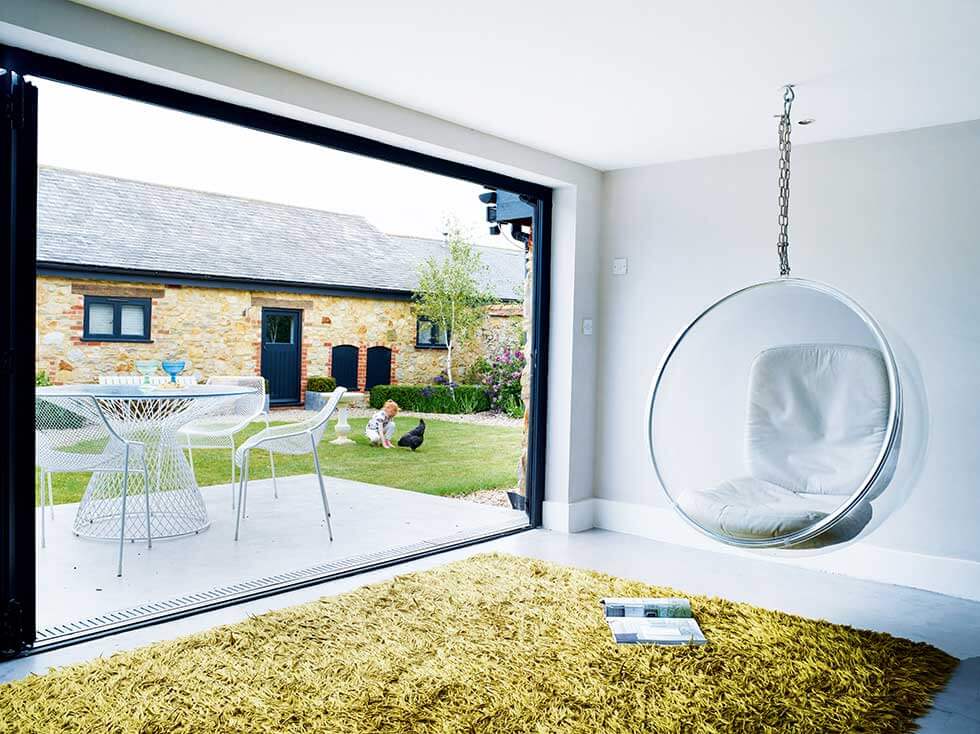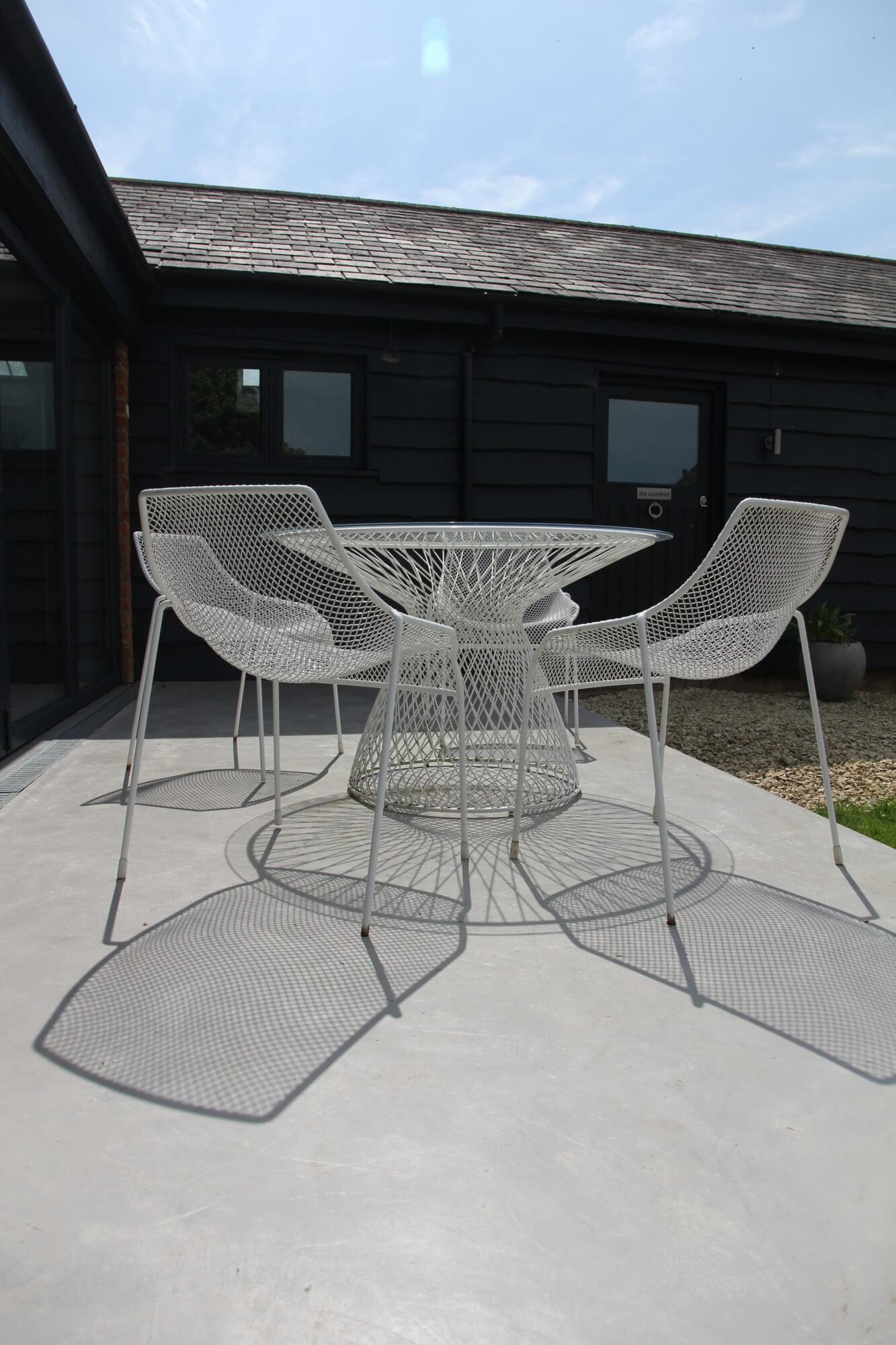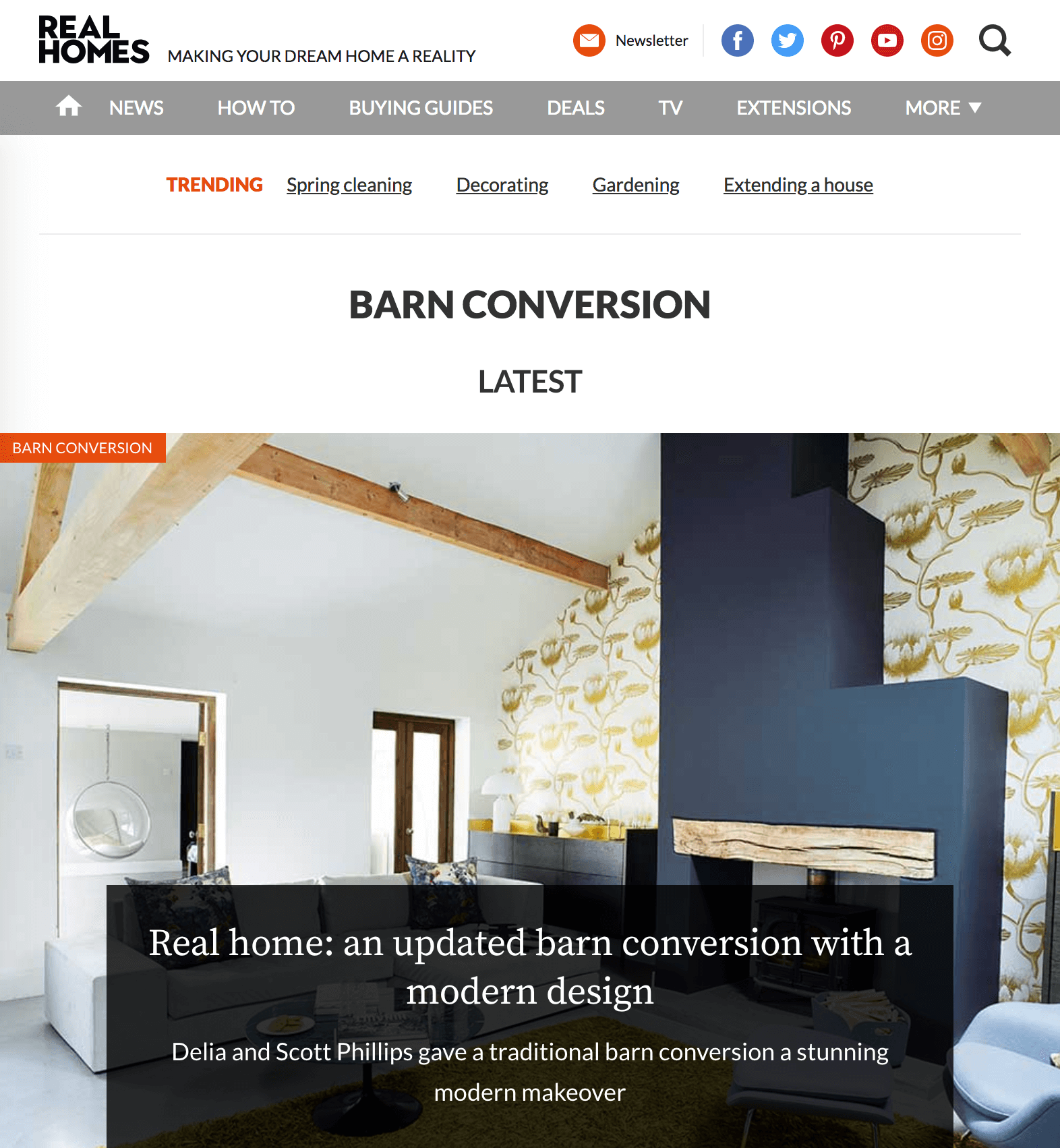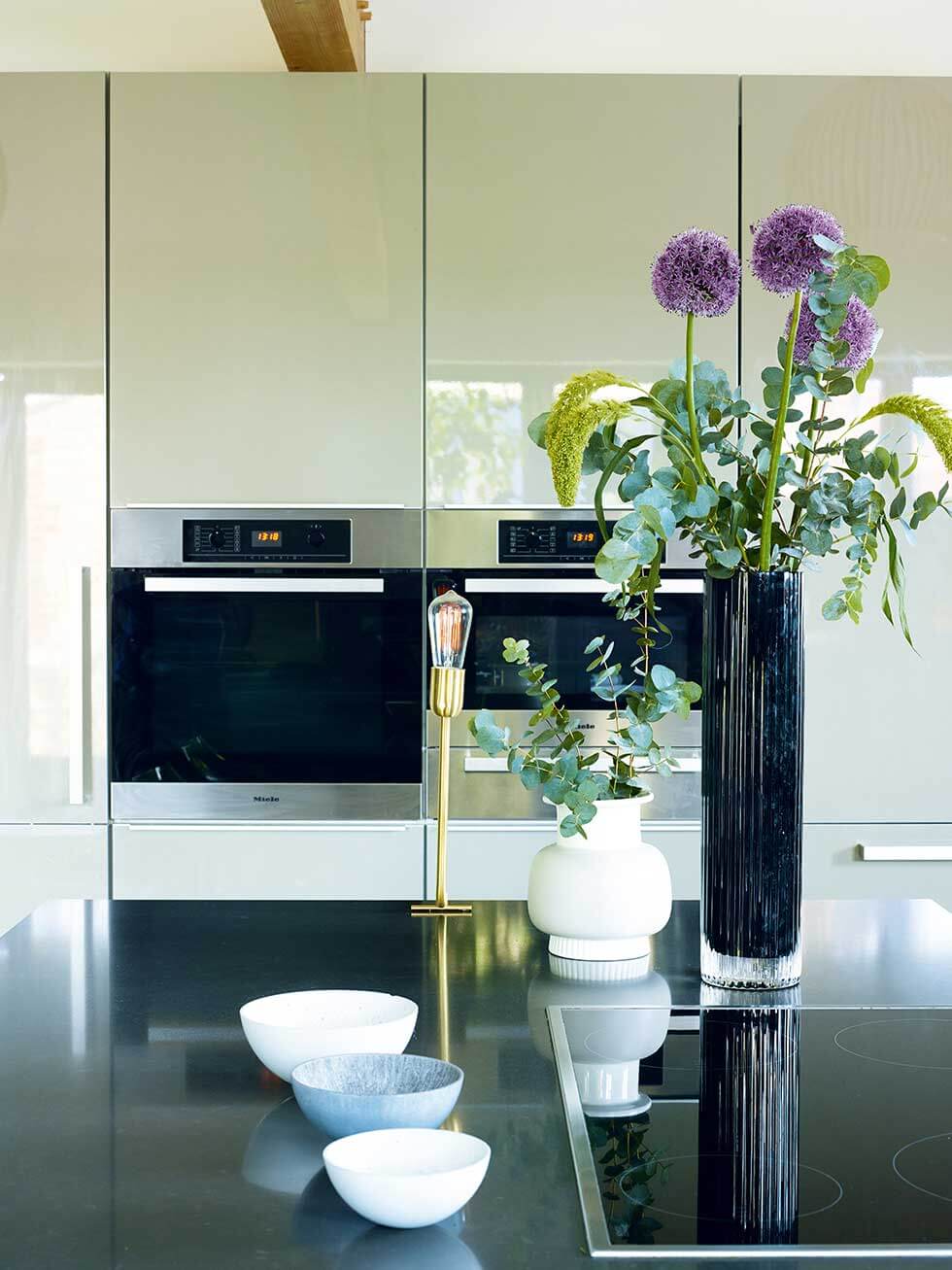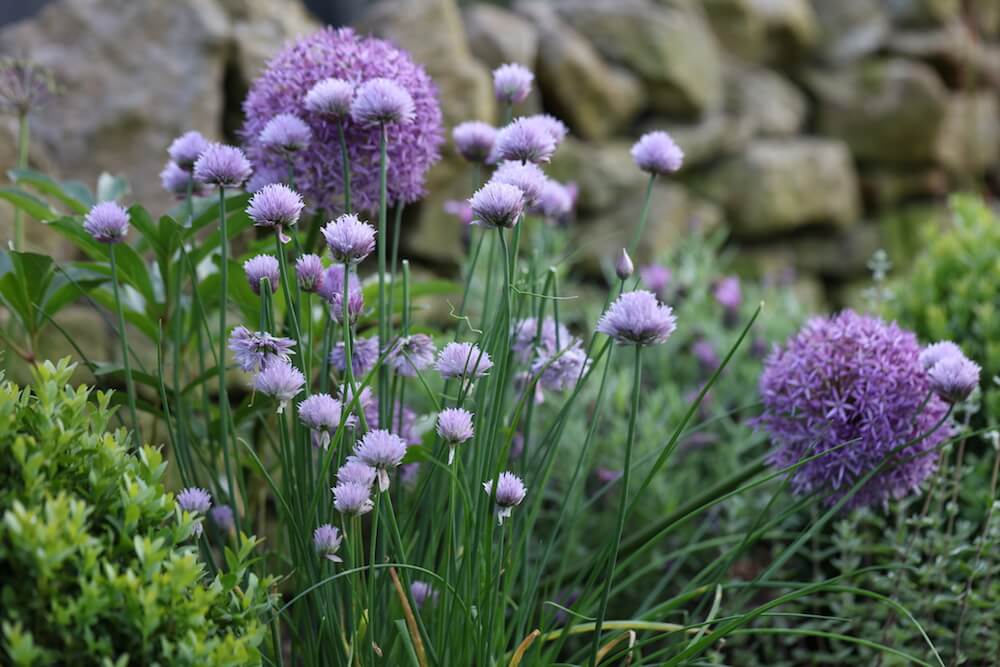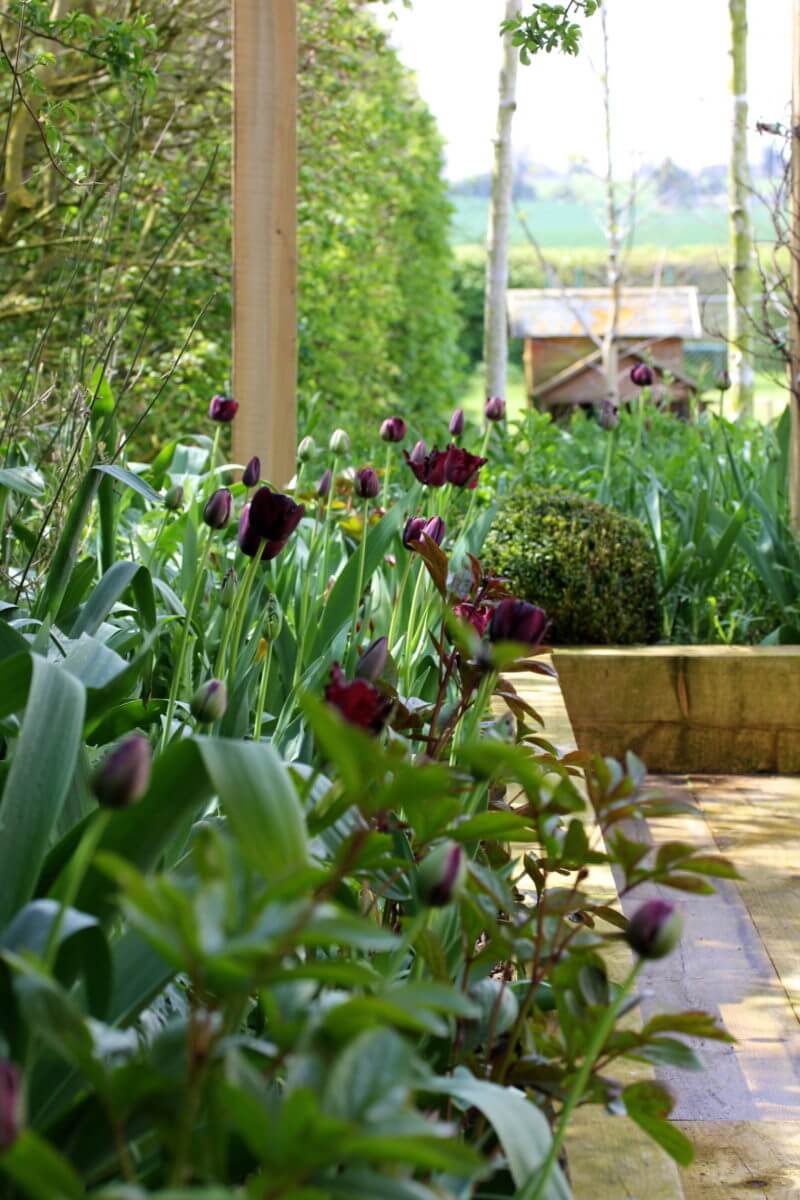 For more of The Cowshed go here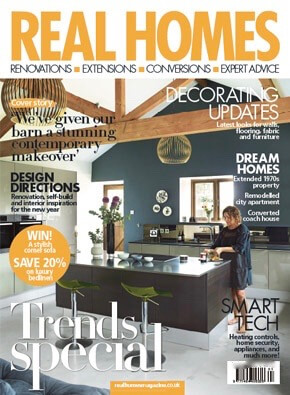 A little bit of country in town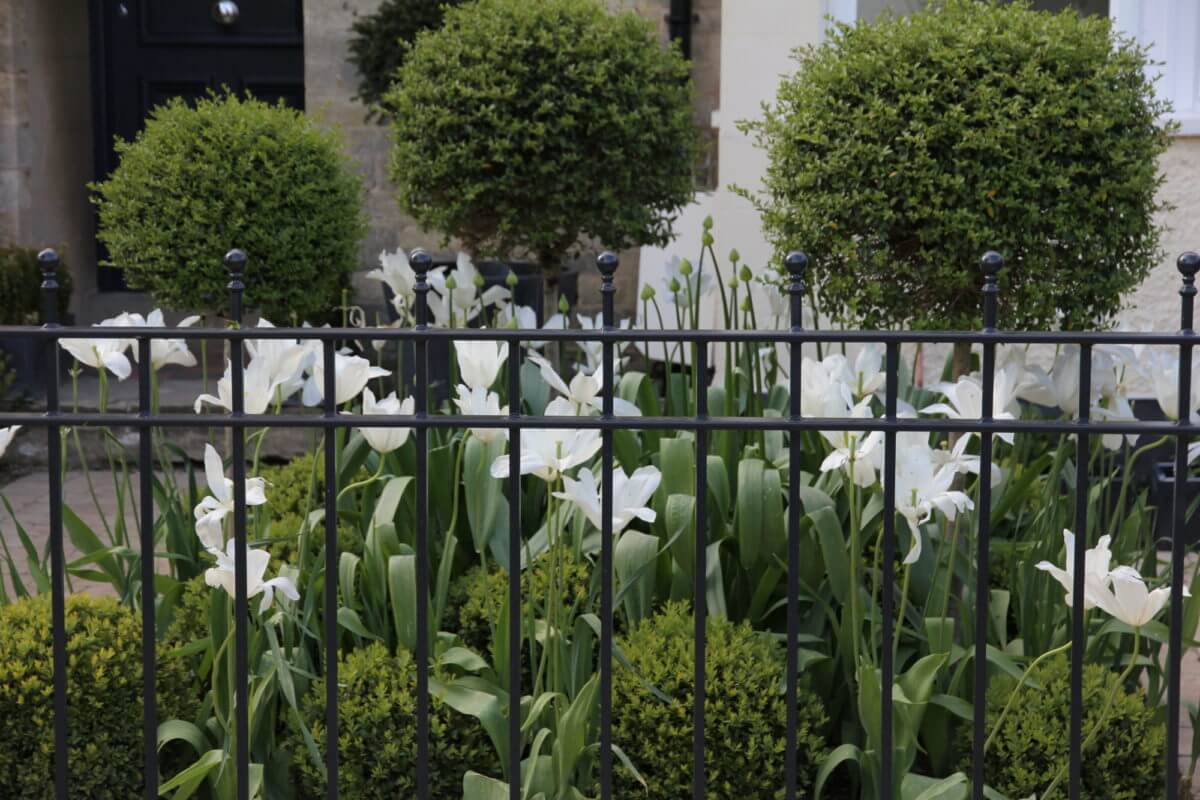 Not to miss out, we have created many townhouse gardens with a nice modern country vibe.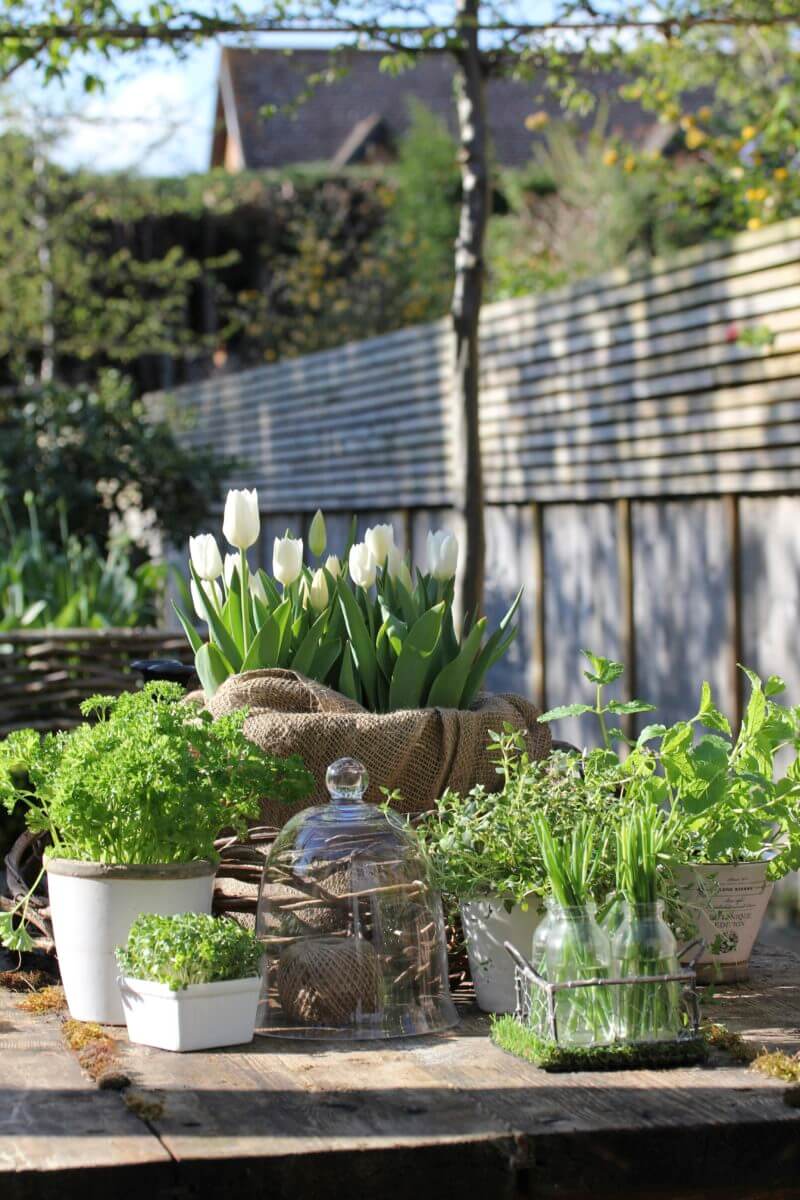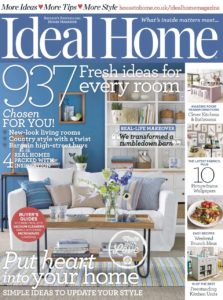 For more of Jardin go here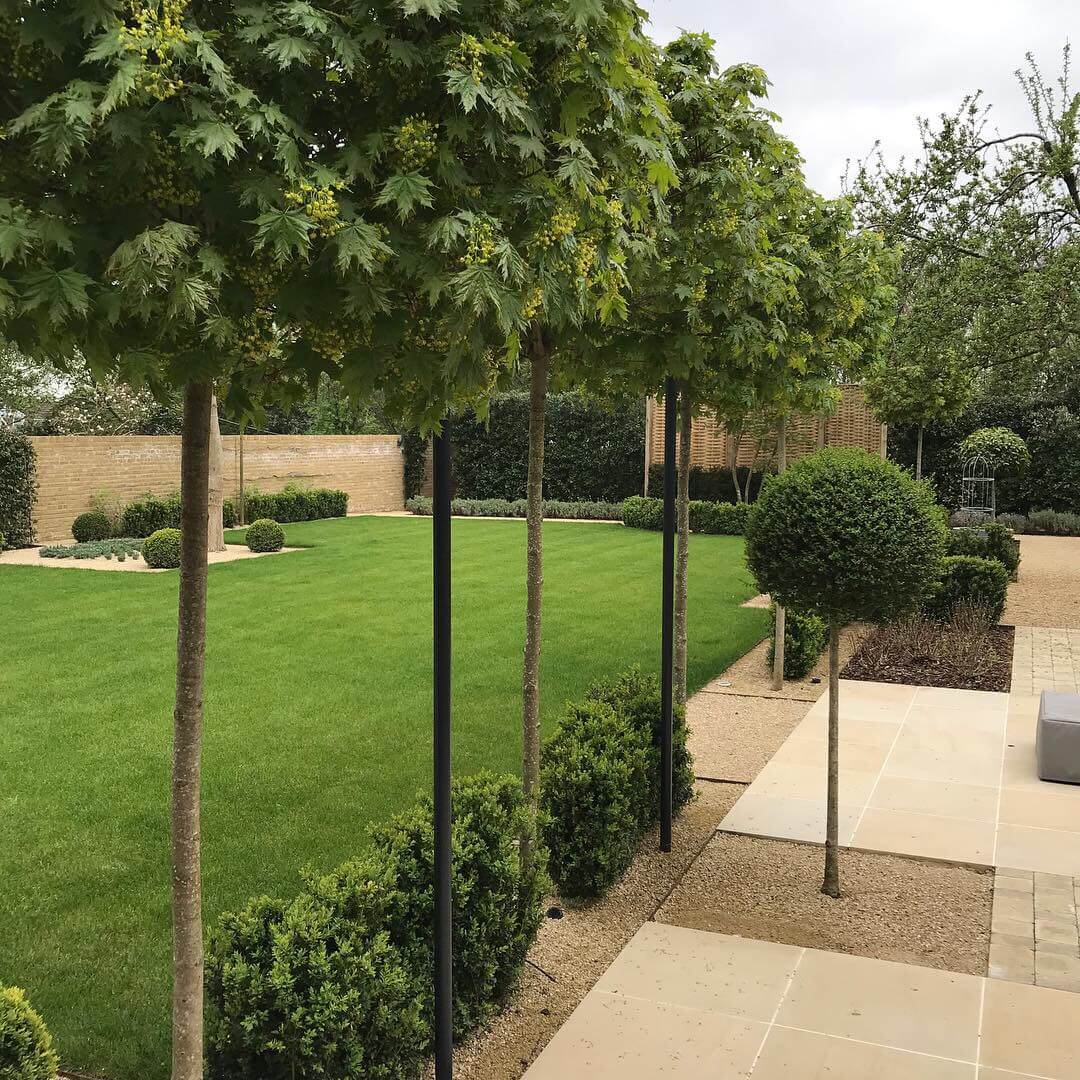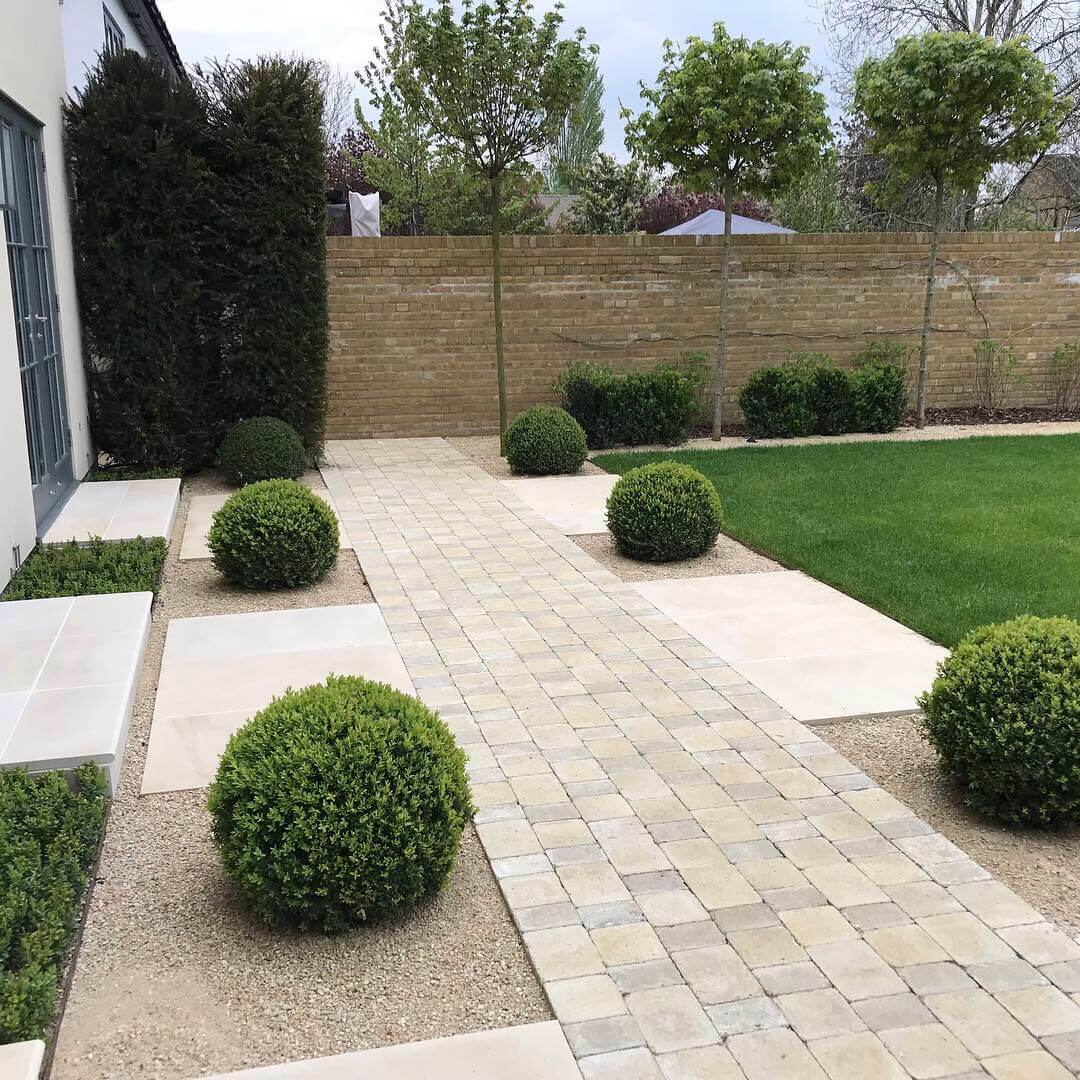 Modern country living on all scales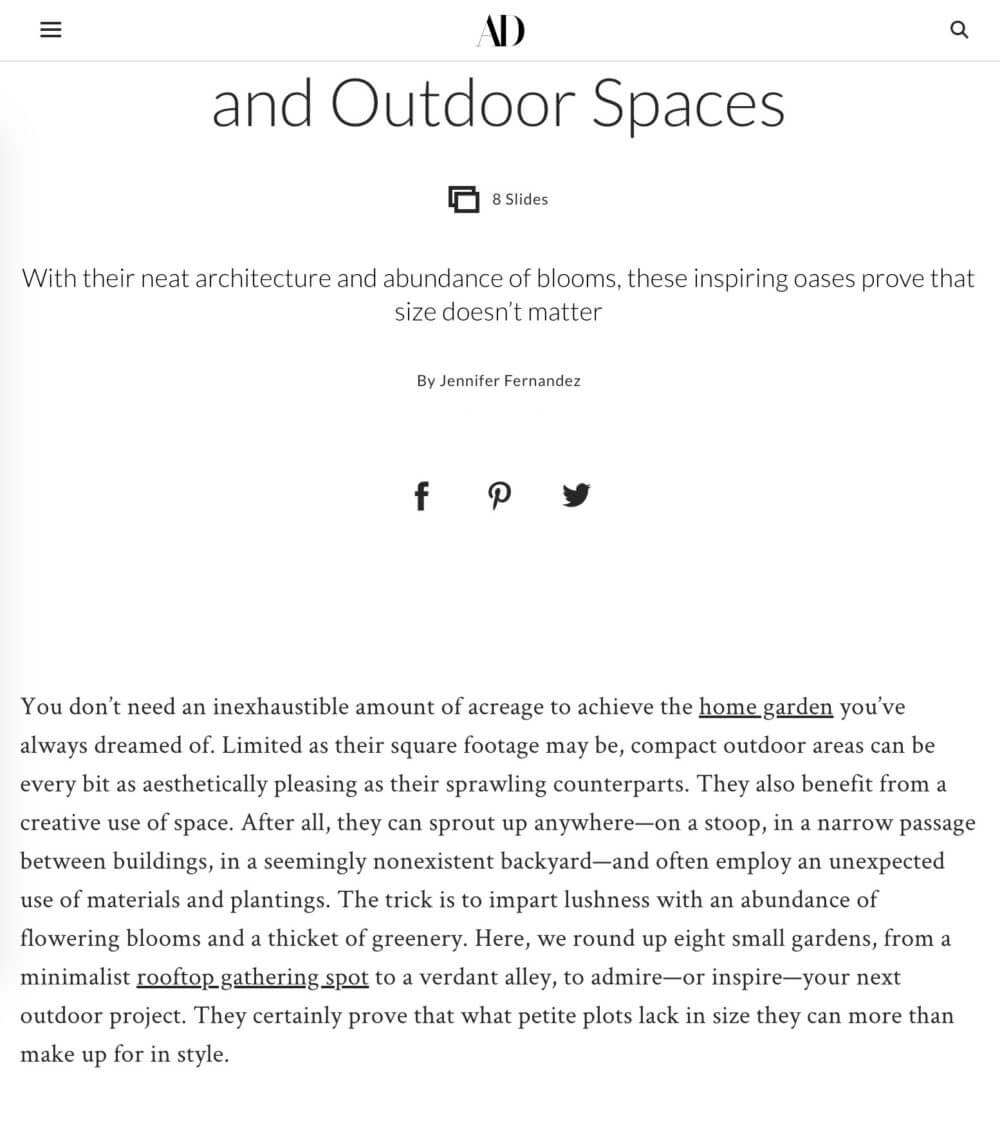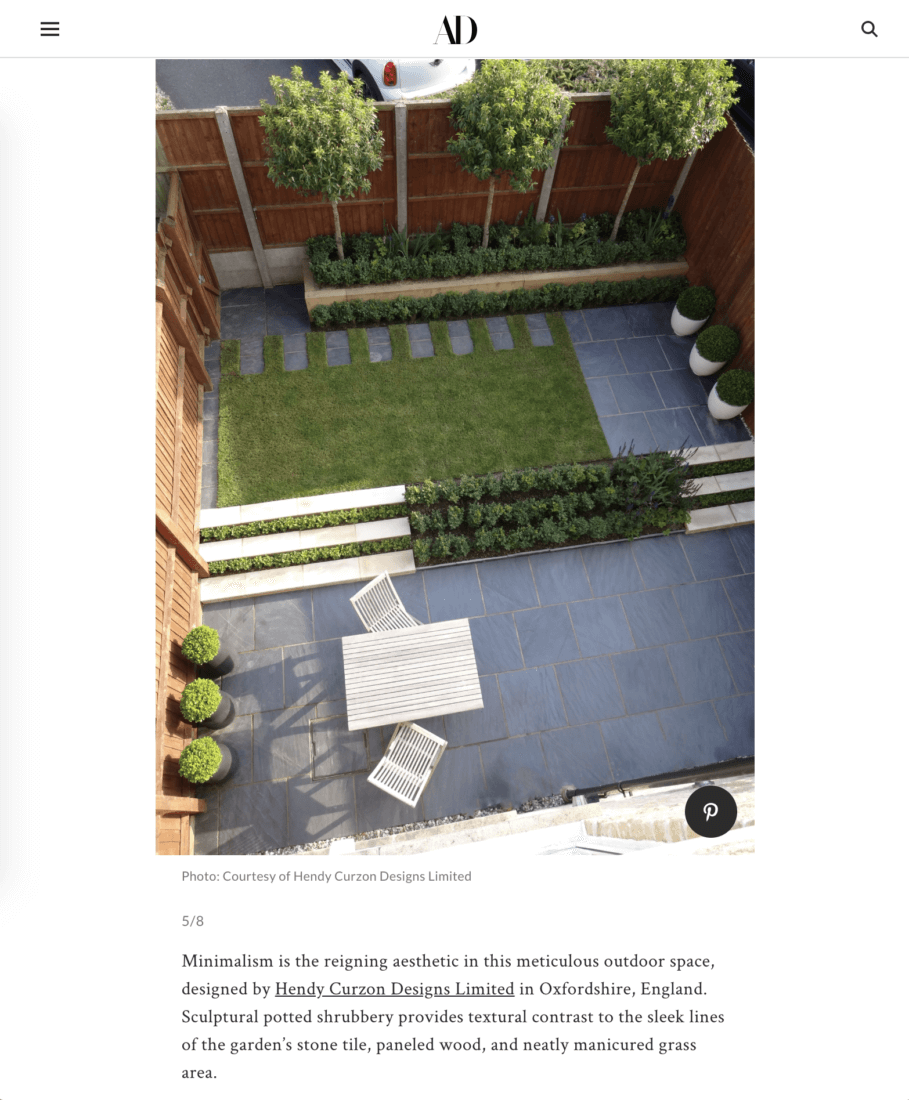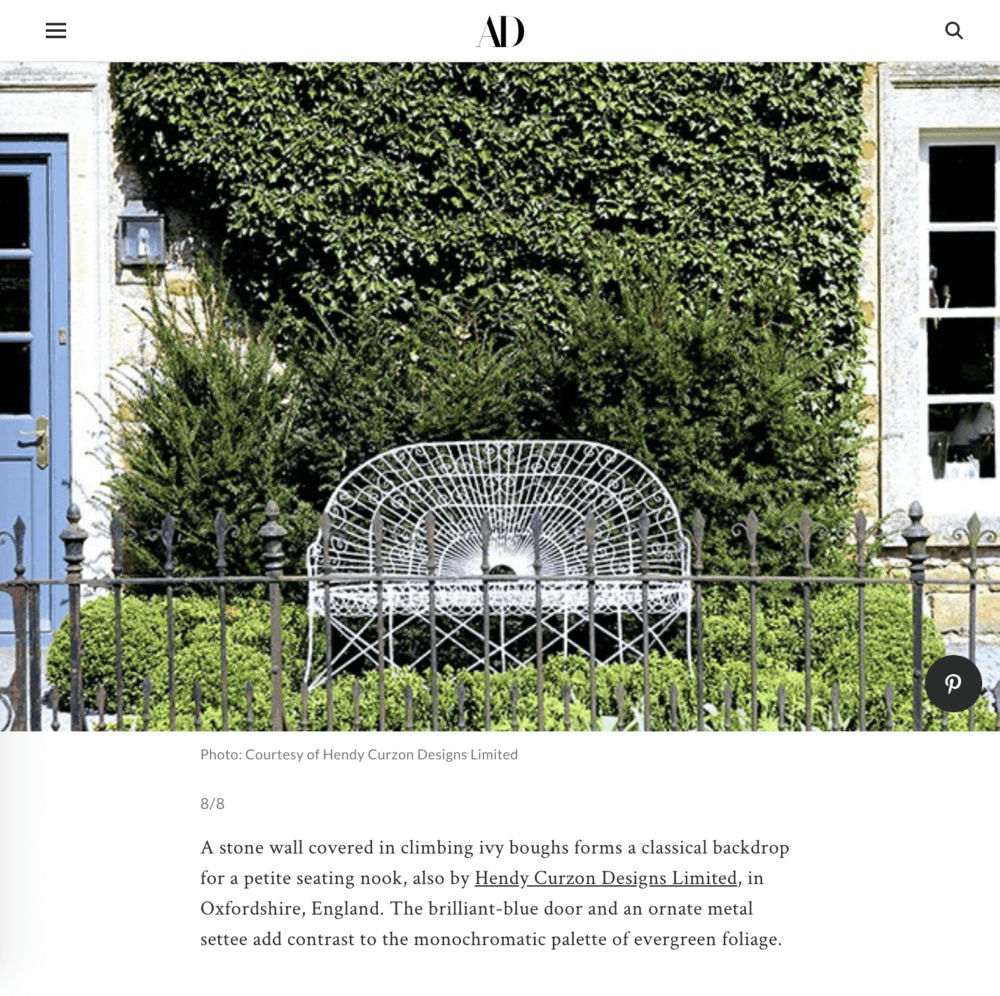 These quaint Cotswolds projects are featured in Architectural Digest USA. Judge's House pictured above and below is now on the market in the very sought after village of Kingham.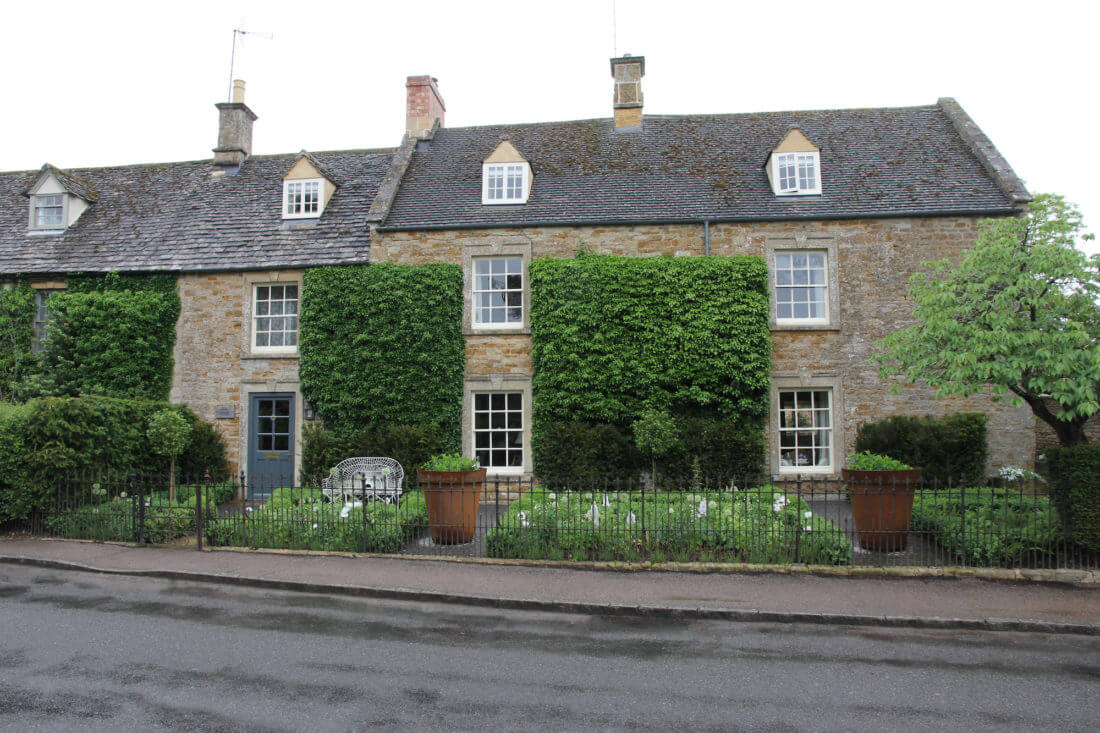 For more of Judge's House go here
and
for more Bijou Gardens go here