Today's before and after story is The Bee line in Oxfordshire. This was a family centred design brief of which the clients asked us to fulfil a substantial wish list. The untouched garden was deceptive in scale. The back of the house was L shaped with both the lounge and kitchen facing in to the back garden, so we immediately saw the potential to create a courtyard feel that a series of garden rooms spurred from. This central courtyard would become the heart of the home in order to make the garden and house exist as one. We designed and built a garden building that runs opposite the lounge, so creating three internal rooms around the garden. The garden room is half inside, half outside and also has doors that open completely out to the courtyard.
The Bee line : before, during & after
Before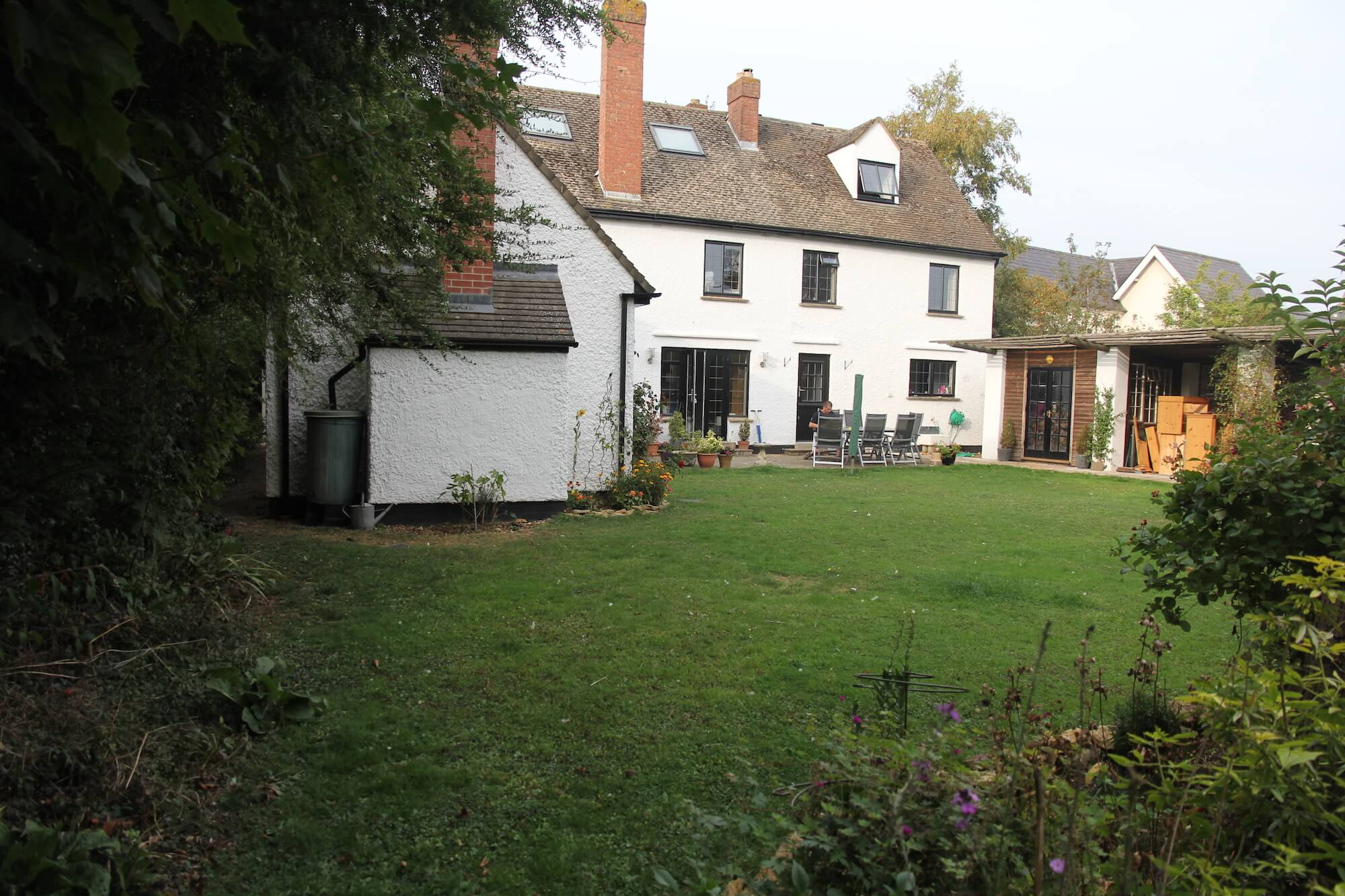 After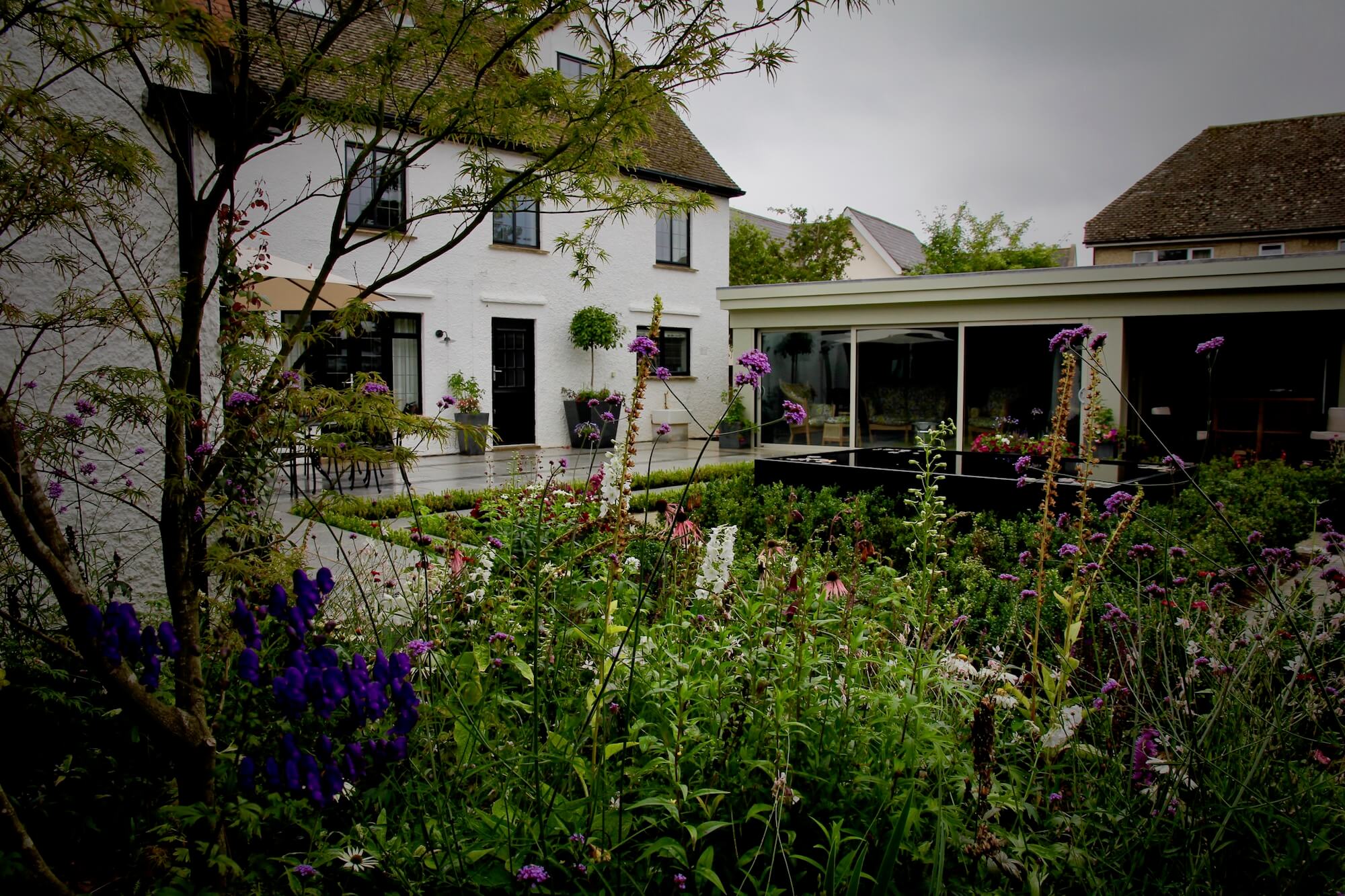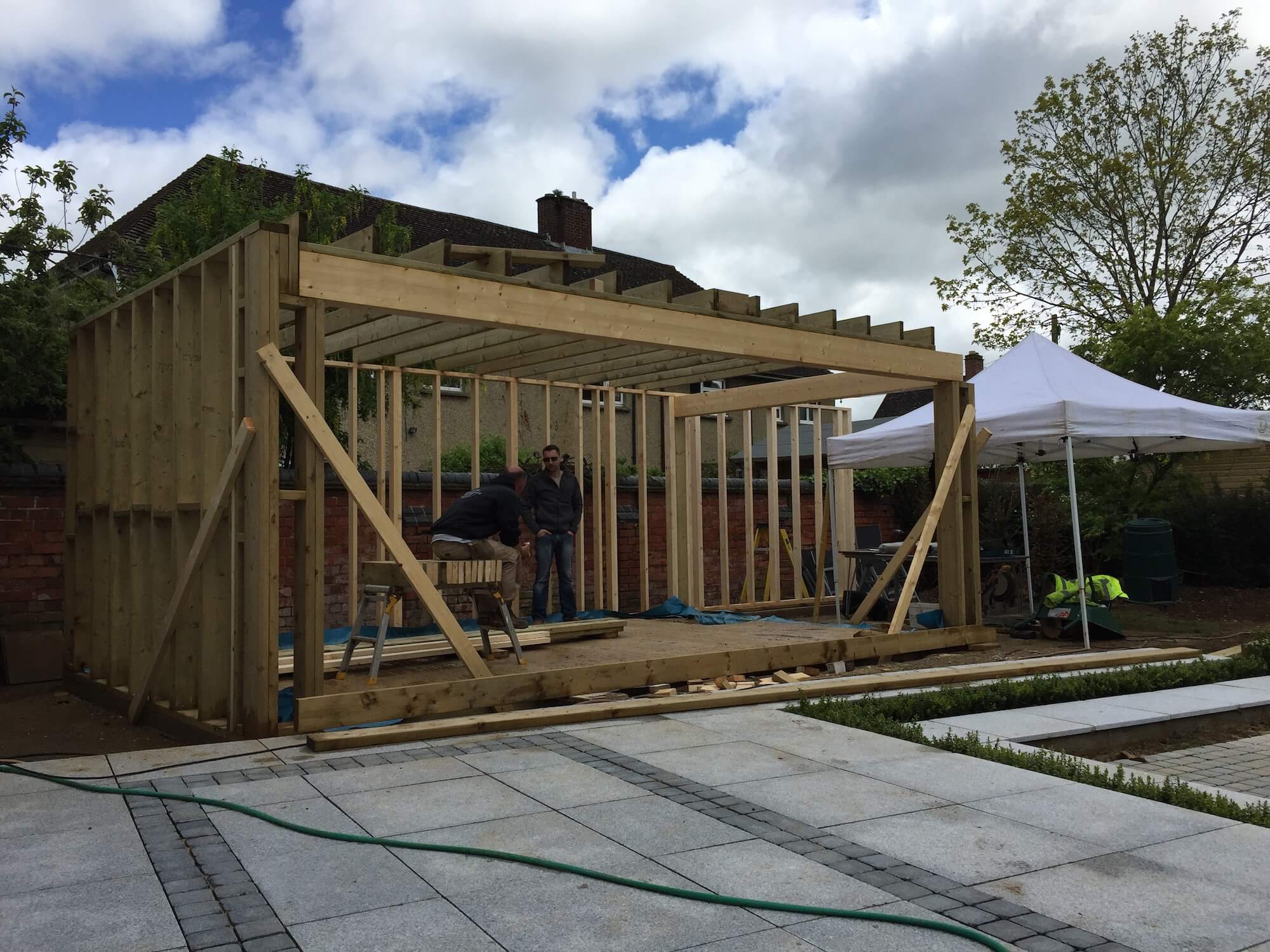 Extending living space into the garden is integral to our designs. An HC garden is distinguished by seamless transitions and direct connections between outside and in. At the heart of this approach is a belief that every season has its own merits to be adapted to, explored and embraced.
The Bee line comprises of interconnecting inside outside rooms with multiple purposes. There is a formal lawned area and integrated trampoline that is screened so hidden from the house. There is a full raised productive garden with glasshouse, sheds and irrigation. Multi seasonal Cut flower gardens, indoor outdoor kitchen, games and cinema garden room, central water pool, log stores, indoor outdoor lounge, dining terrace and sun bathing terrace. The entire garden has thoughtful and detailed lighting design that interplay with the trees, water and borders.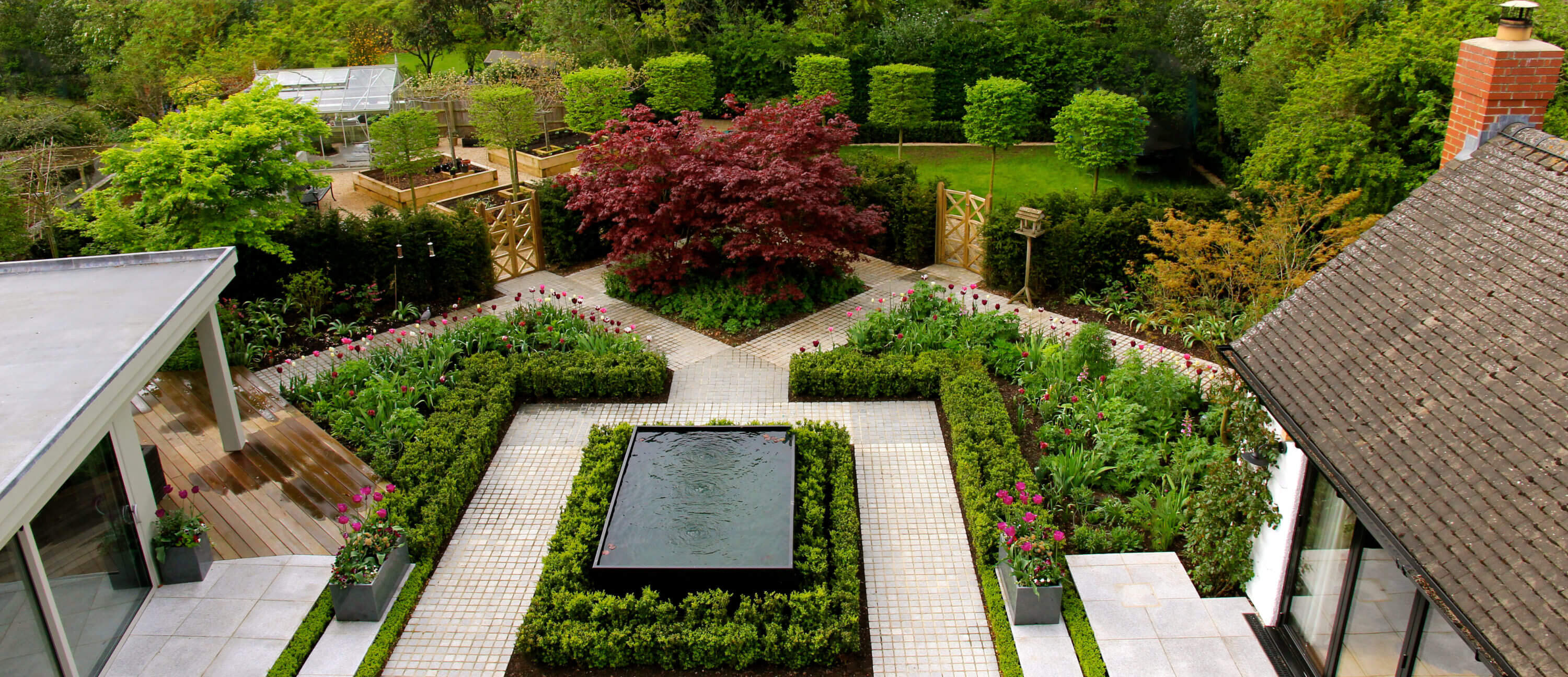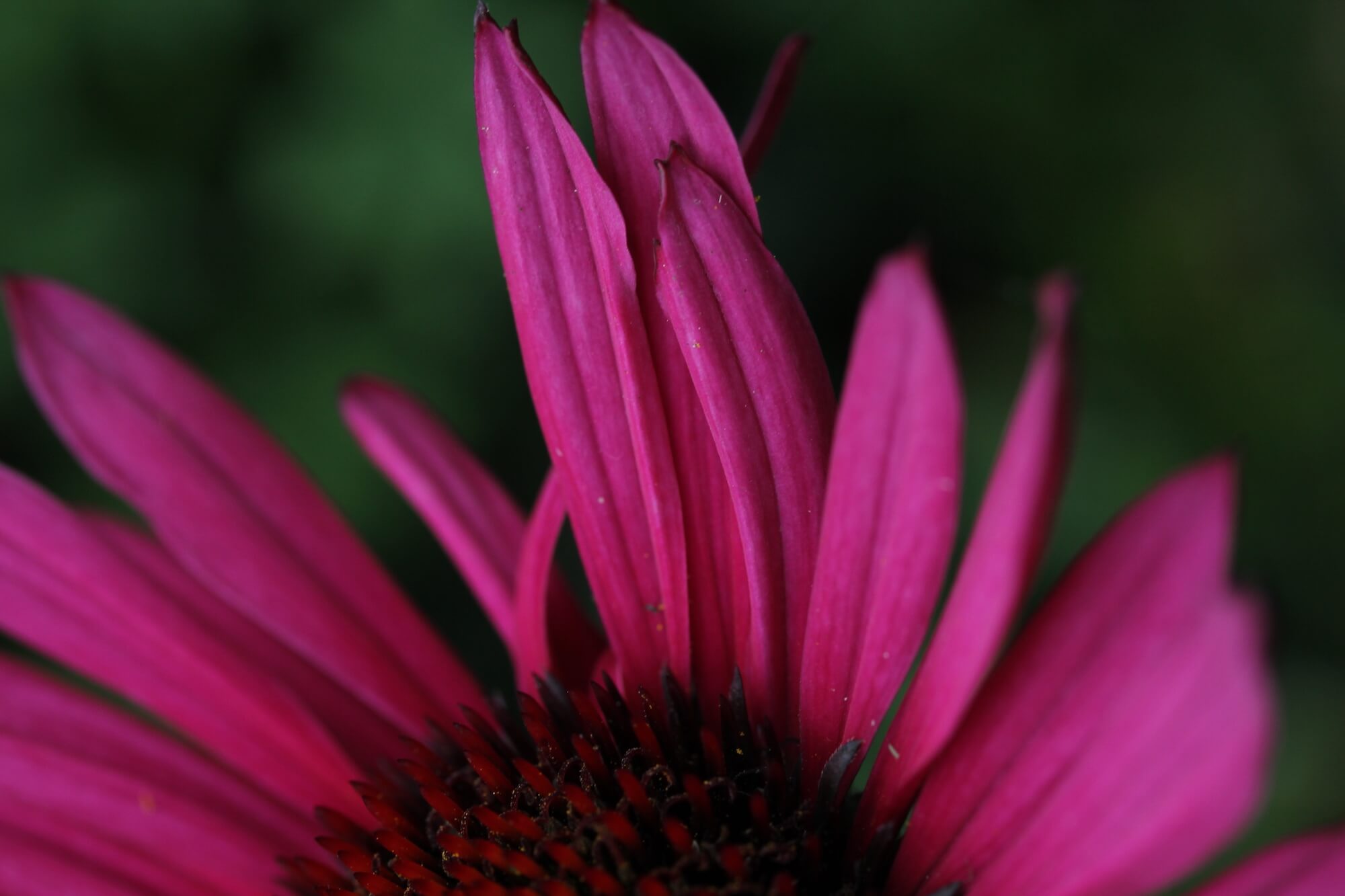 Here's what our clients thought of the final project ~
"We engaged Hendy Curzon Gardens for a complete rear garden re-design and makeover, including a new garden room and outdoor cooking space. The first design proposed was fantastic and we changed very little even when the project got underway; having full trust in their vision based on our initial brief. The mood boards provided along with the design allowed us to truly visualise what our new garden would look like and this helped provide extra confidence.
Their workforce were courteous and considerate of us as occupiers throughout the whole project and the quality of work and materials used were very high.
Now that we have been able to enjoy a full spring and summer season in the garden and enjoy all of its phases as it starts to mature, we are very happy that the team have delivered on every aspect of our brief. We would have no hesitation in using them again for future projects large or small."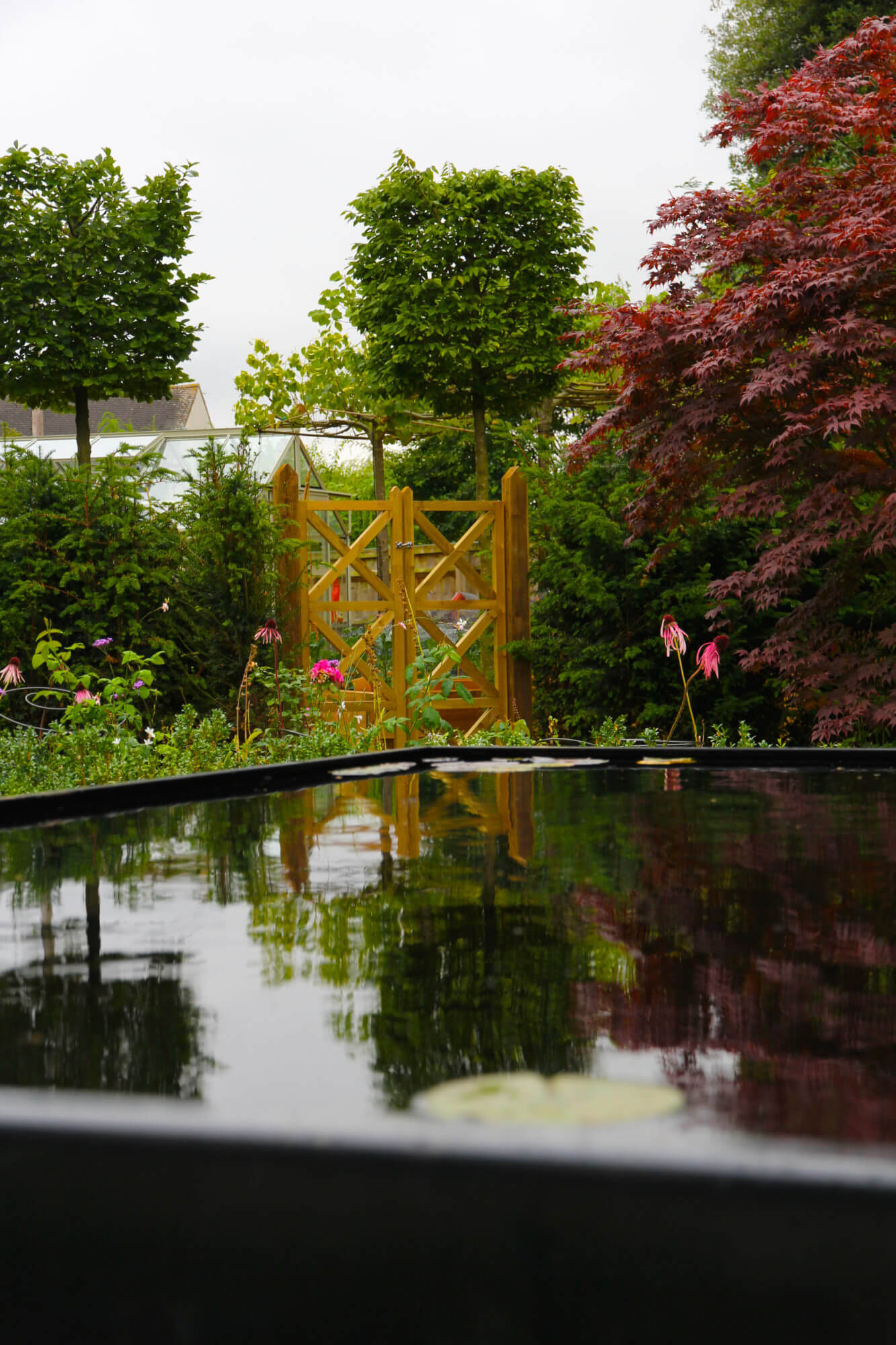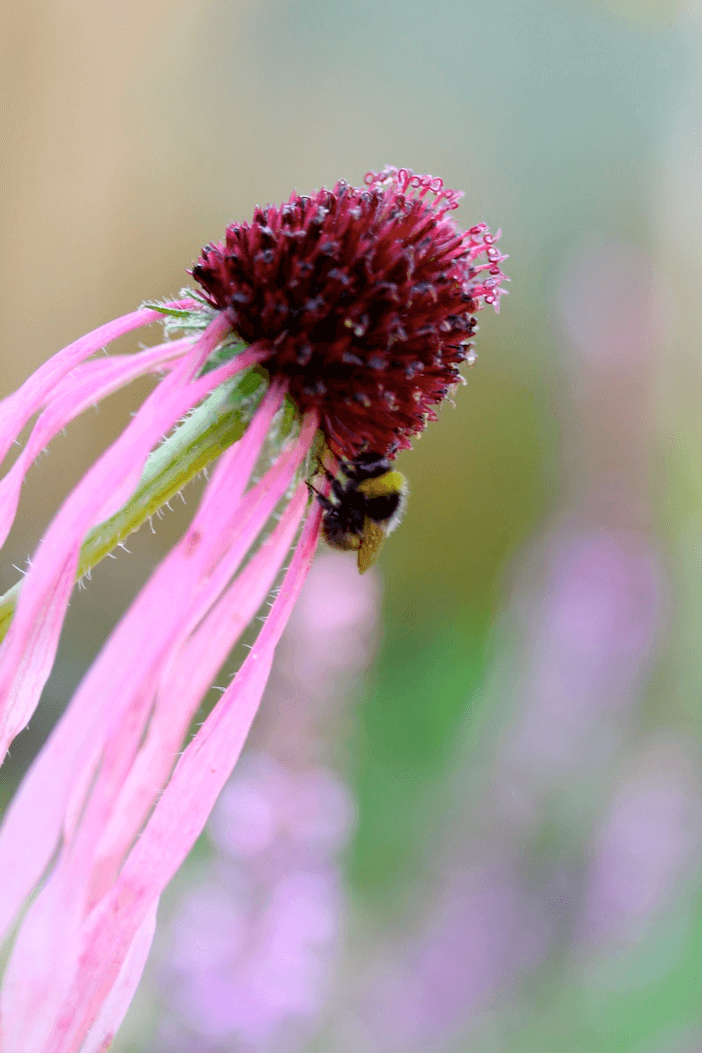 To view more of The Bee line project click on the Bumble Bee above to go to the HC portfolio
View more before & after stories