As Summer officially says goodbye and we welcome Autumn in to our homes and gardens it's time to add an episode to our florals to covet series. One of our favourites and absolute staples at the cut flower farm are Sunflowers. We have been trialling them since Covid 2020. Back then we went off piste with three fundamental goals. The first was to think mass planting across fields. The second was to grow sunflowers that are not typical, as in they are white, or they are black, or they are of a multi spectrum palette. Most typically, not yellow. The third goal was to achieve cut flowers, thus seed types that were going to yield long stems for cutting. That be said, of course we trialled some classic yellows, but they were either supersized or super tall. In the mix we discovered the skyscraper Sunflowers.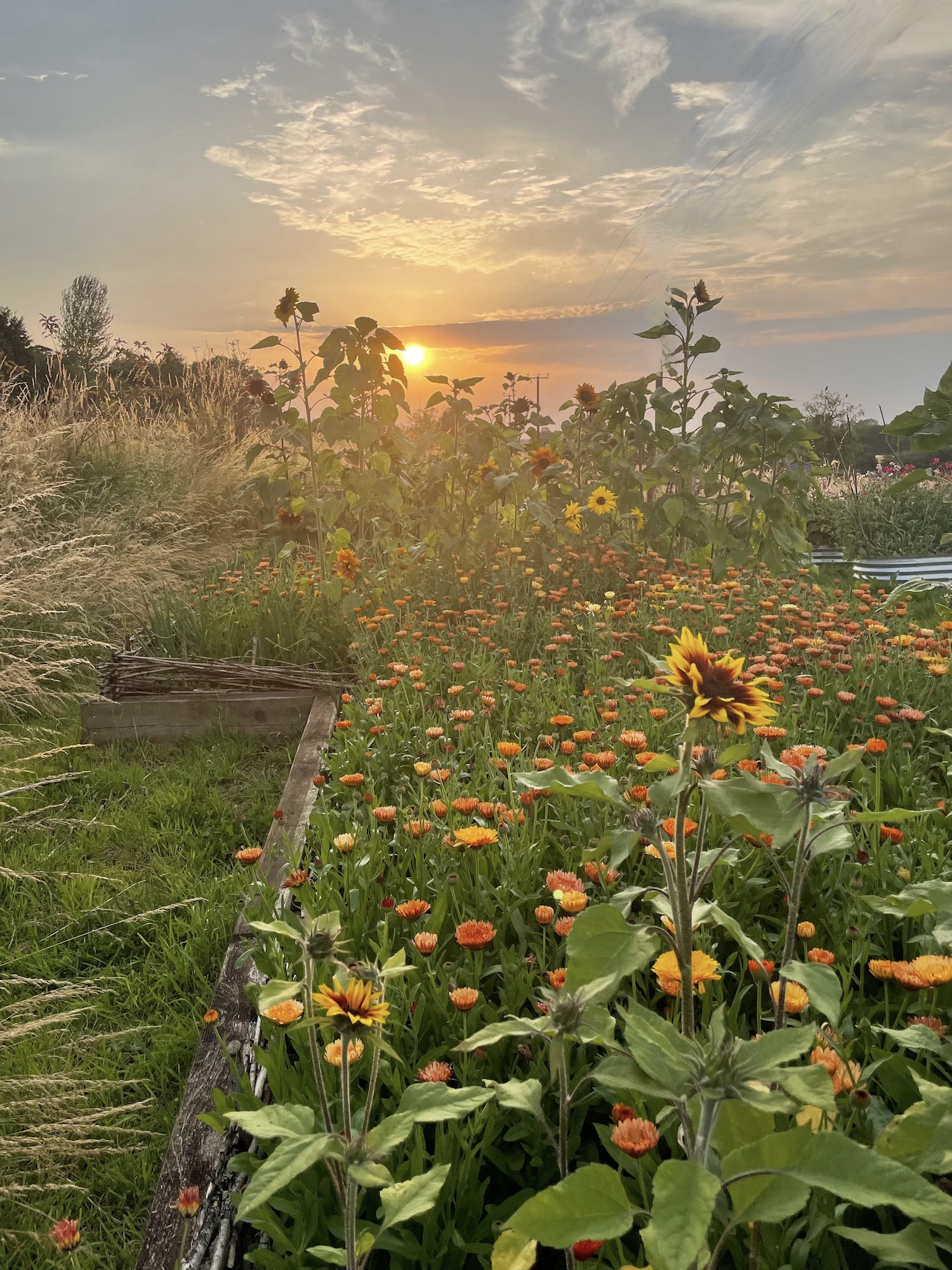 So we hope you enjoy our parlour of blooms trialed between 2020 to date. The skyscrapers are included. We think there might just be something for everyone in the pick & mix. Put the kettle on, put your feet up, and enjoy some sunshine on us.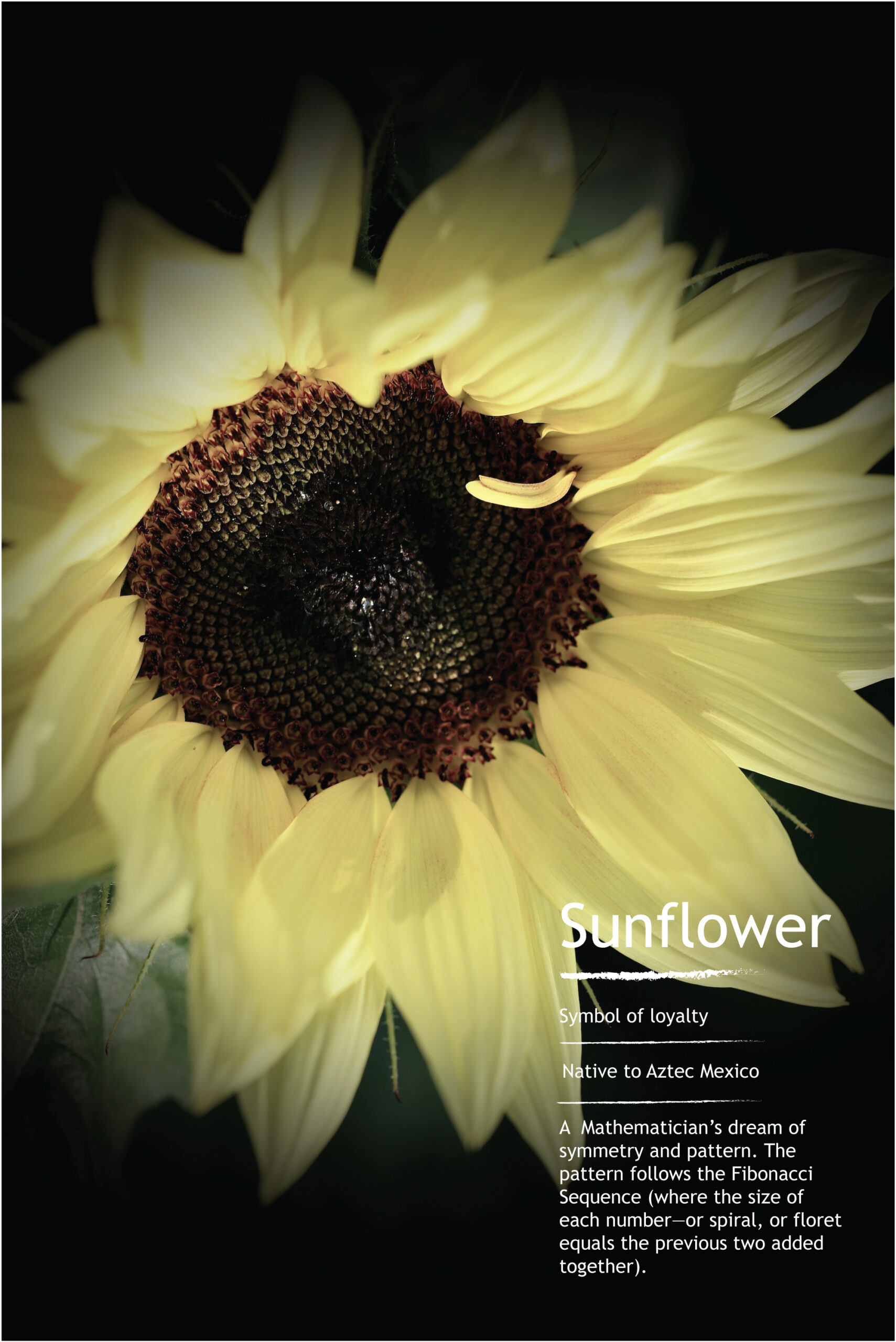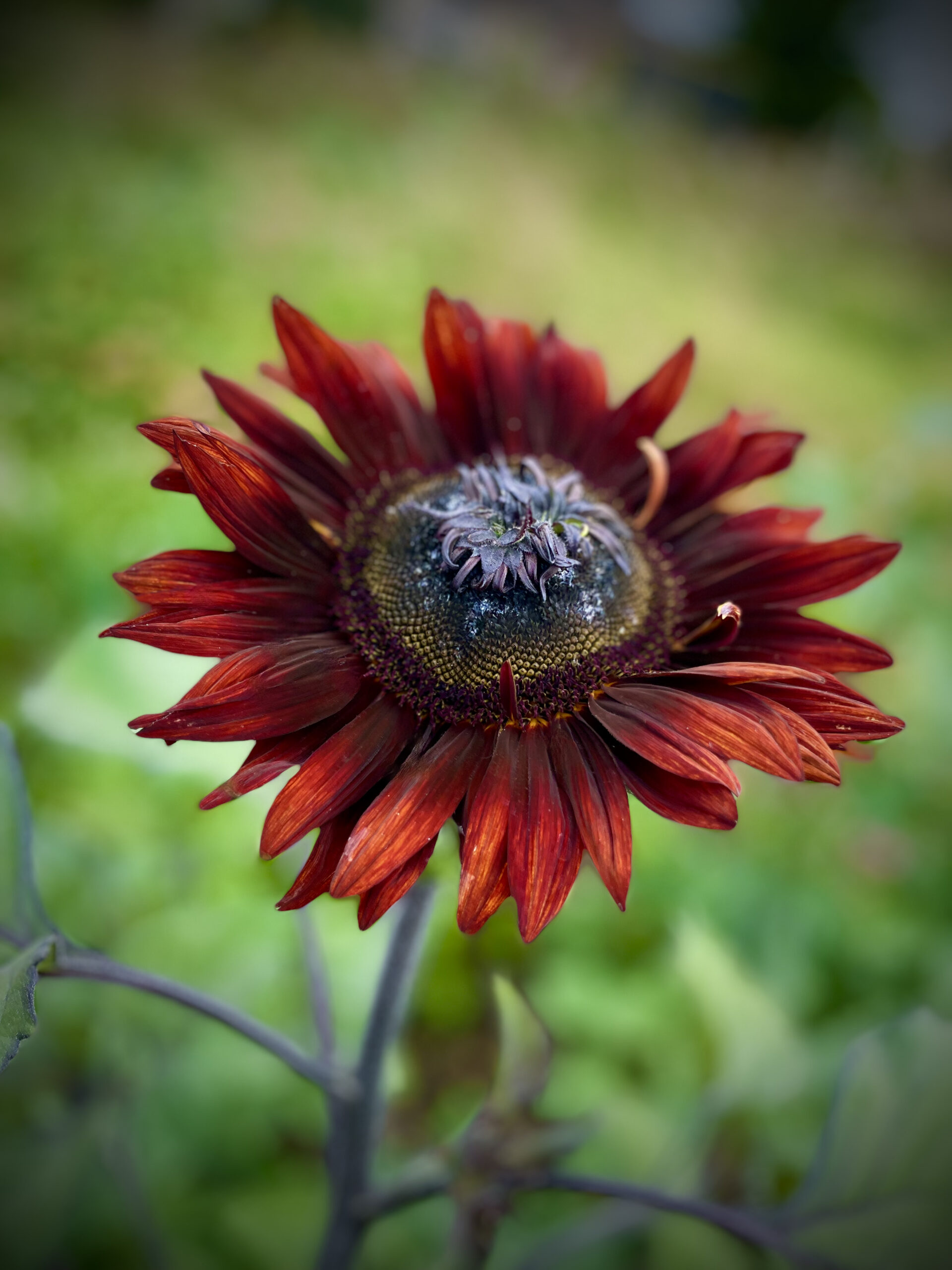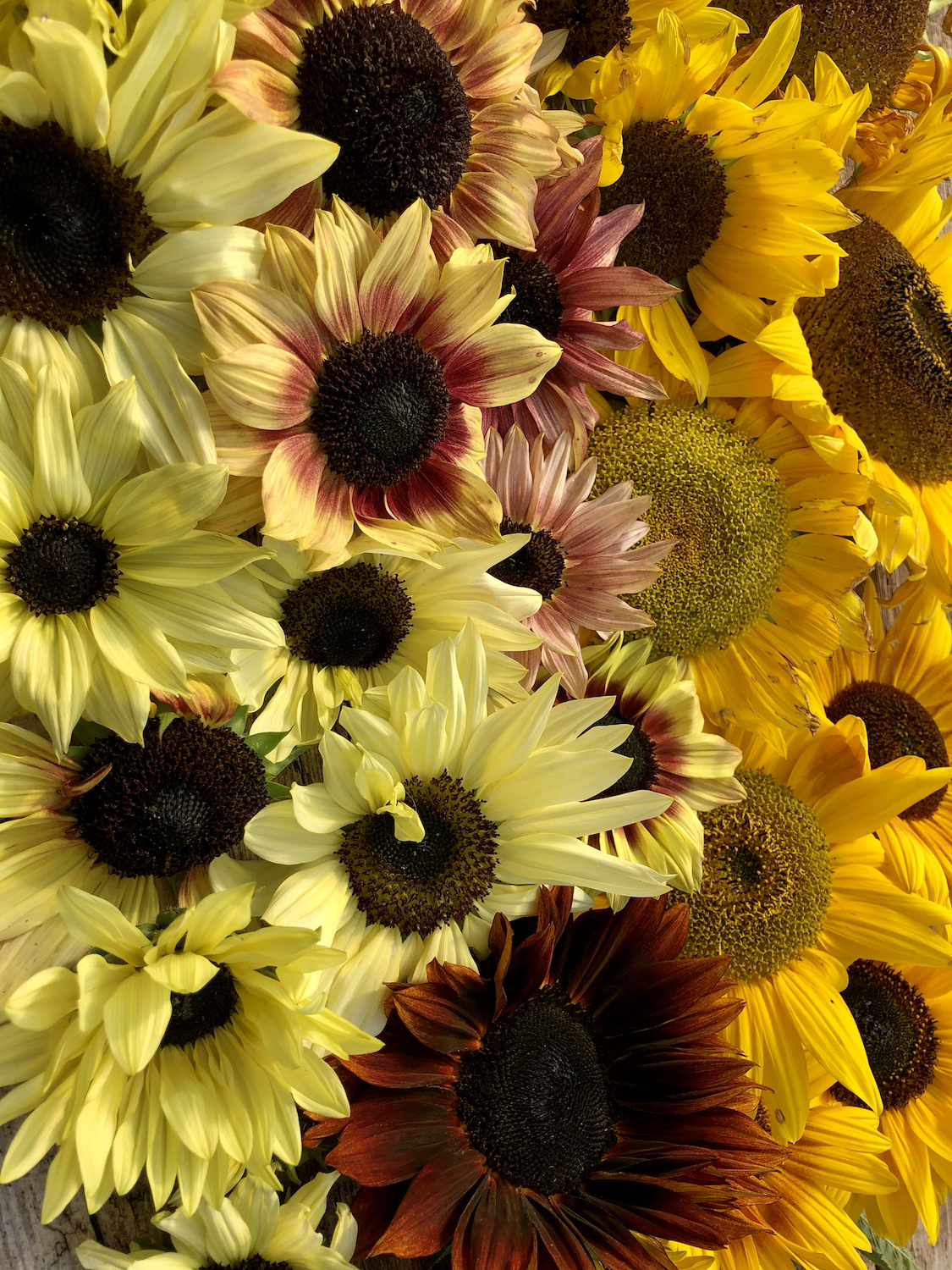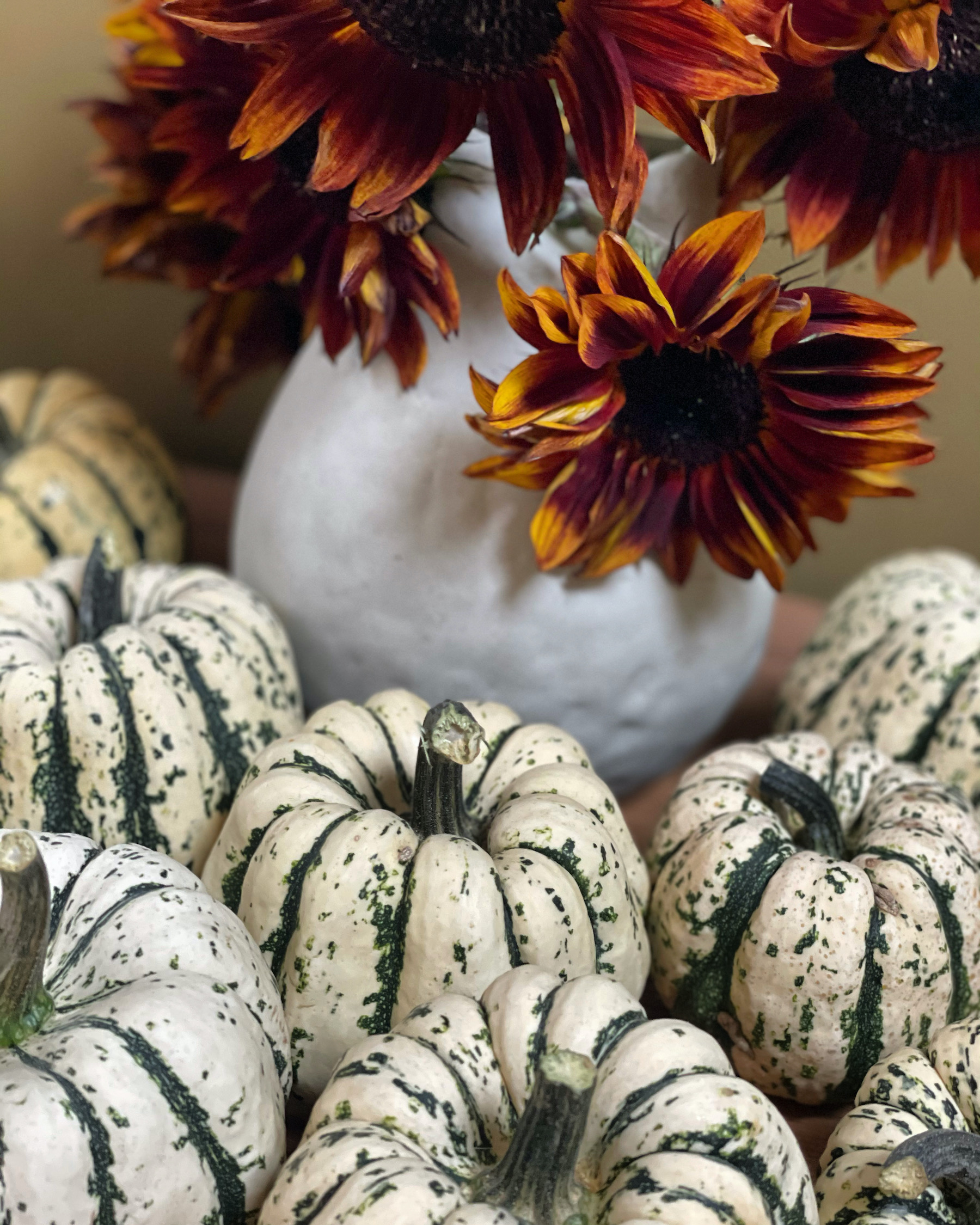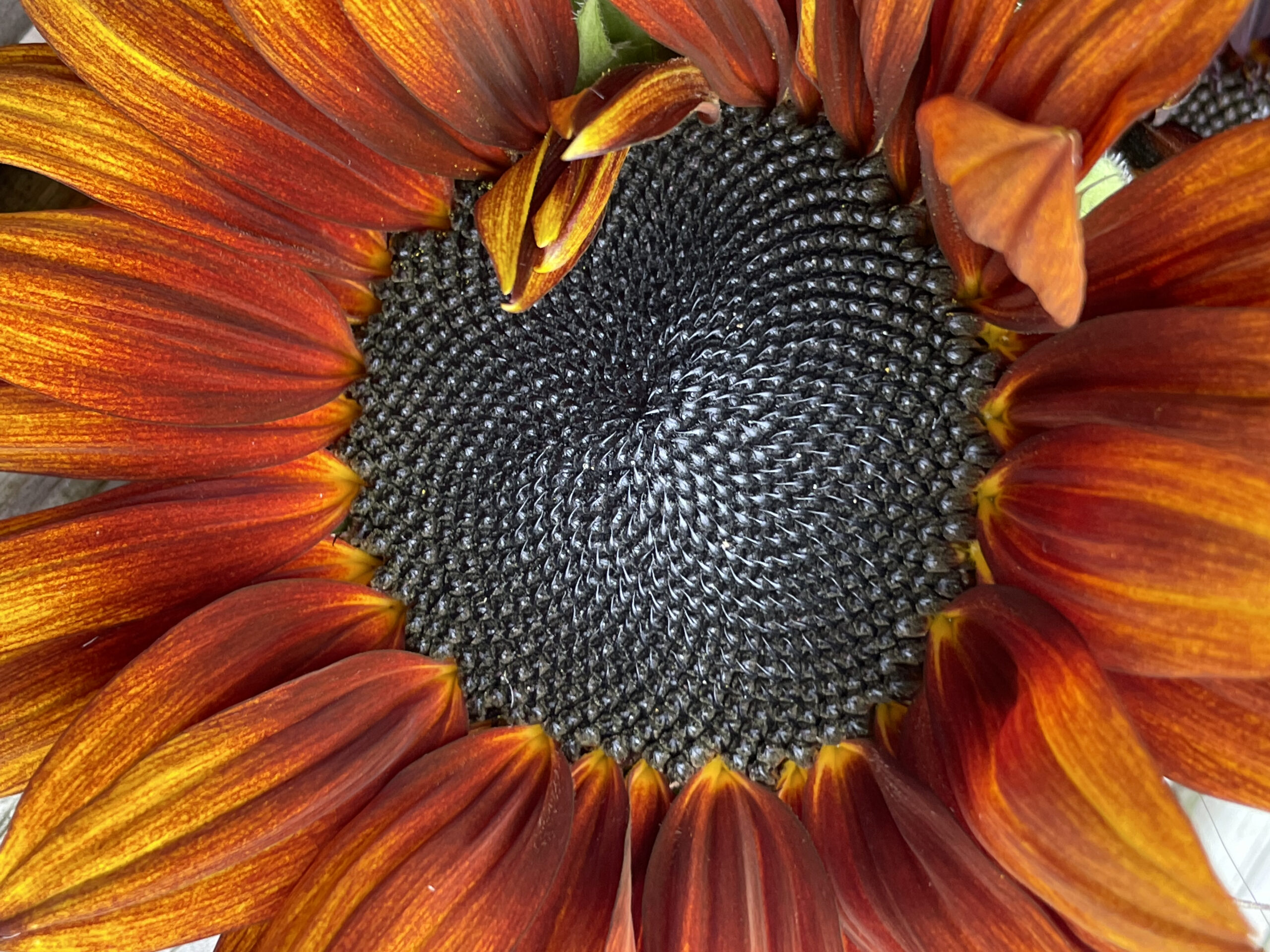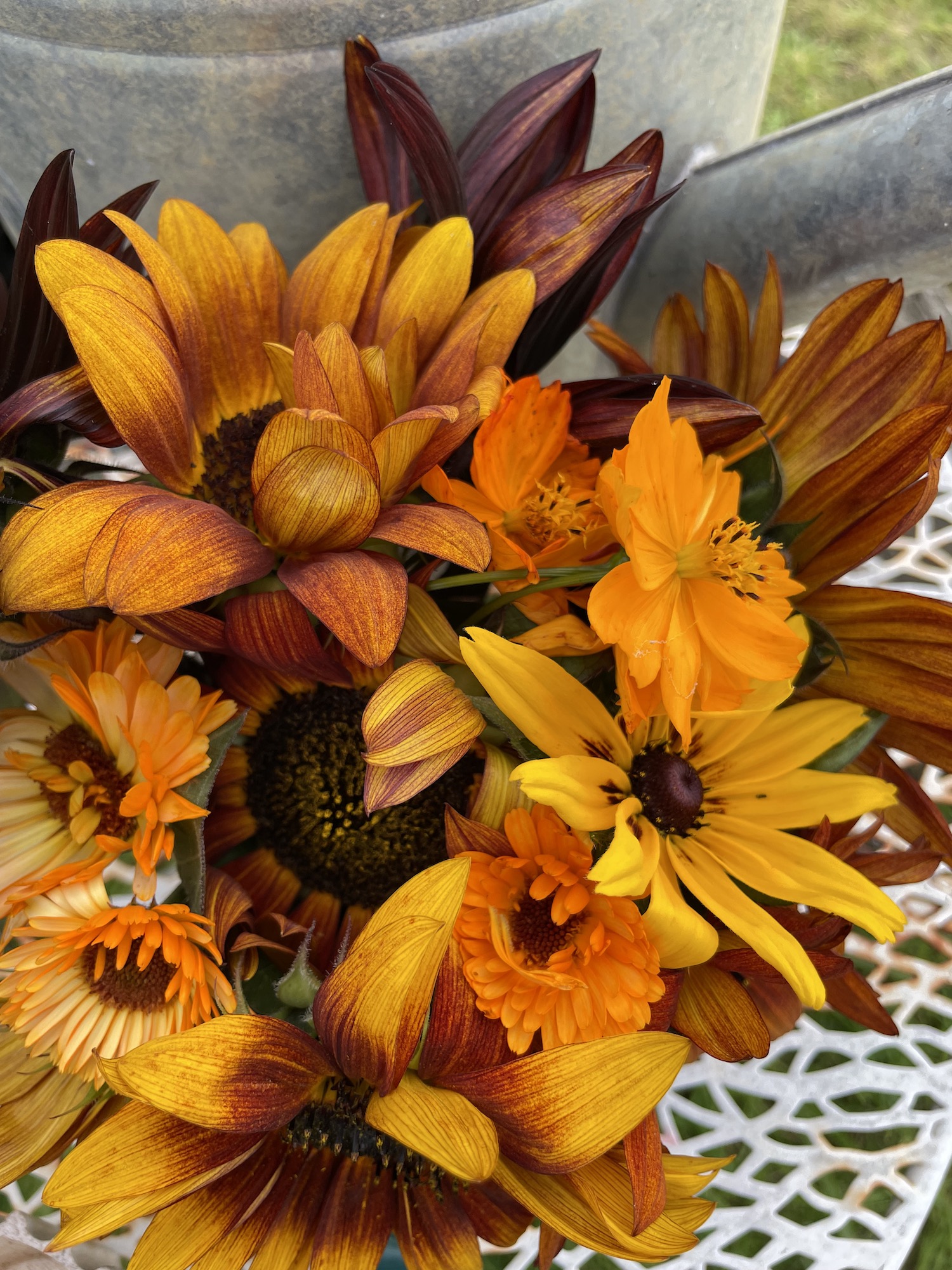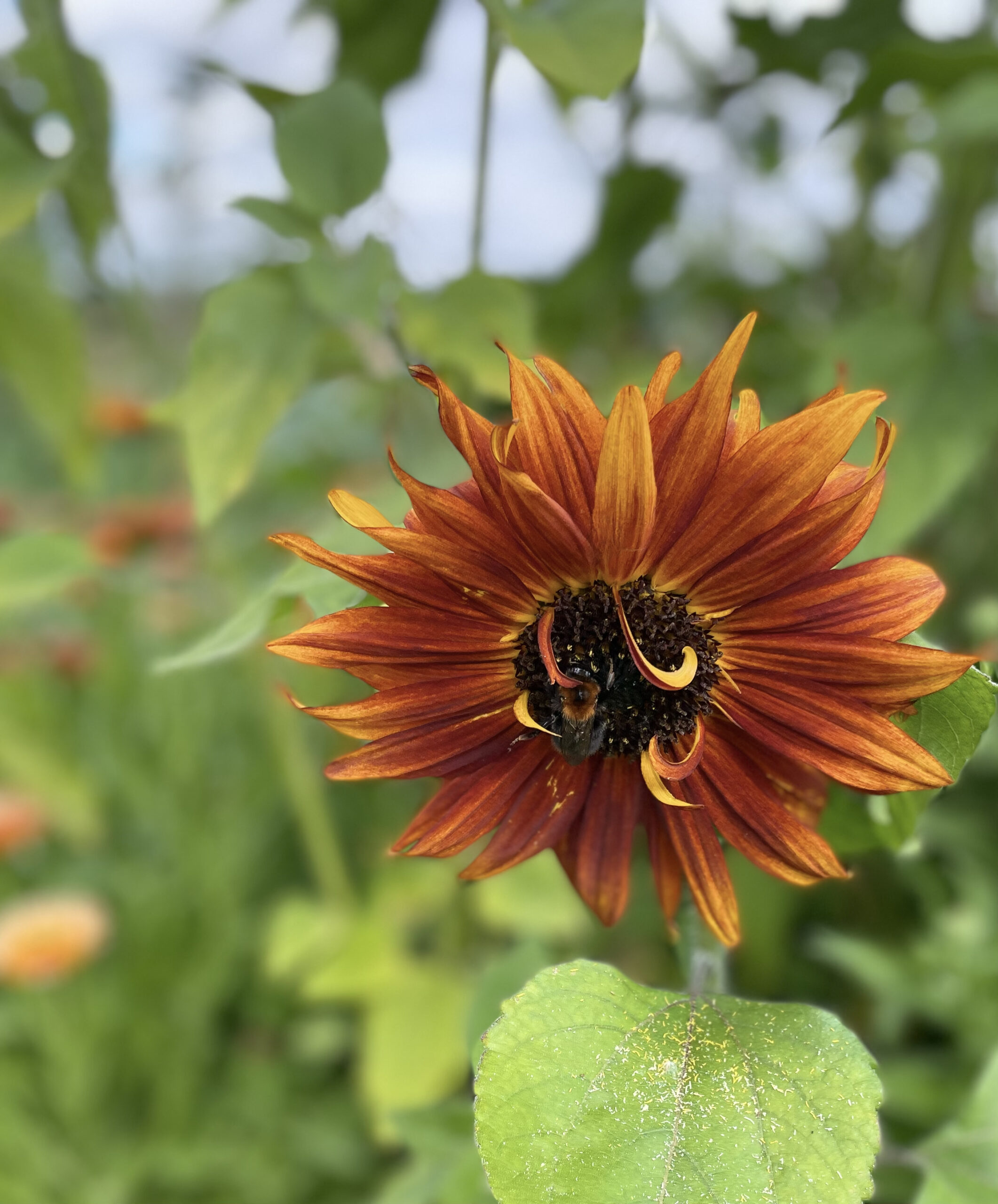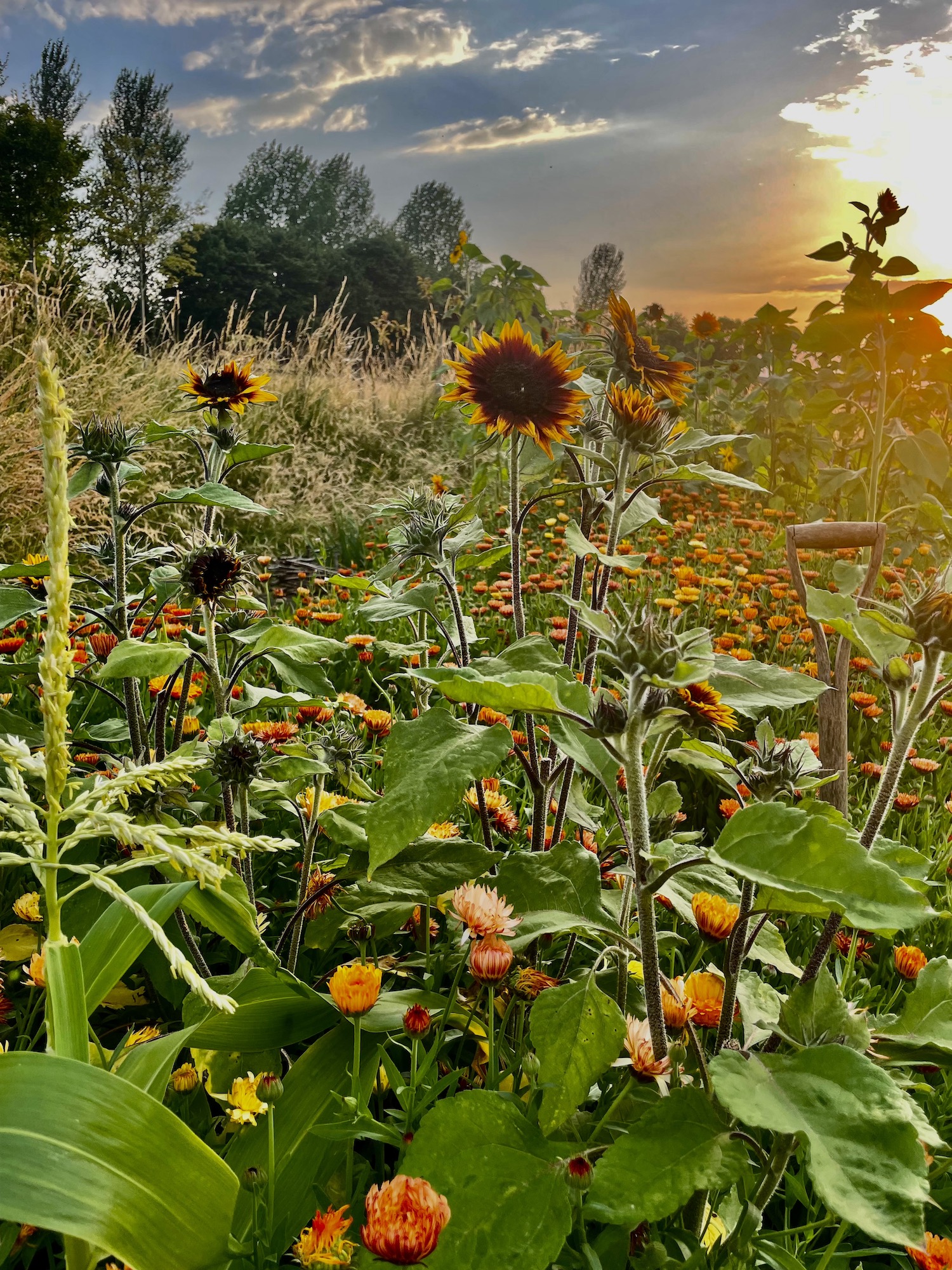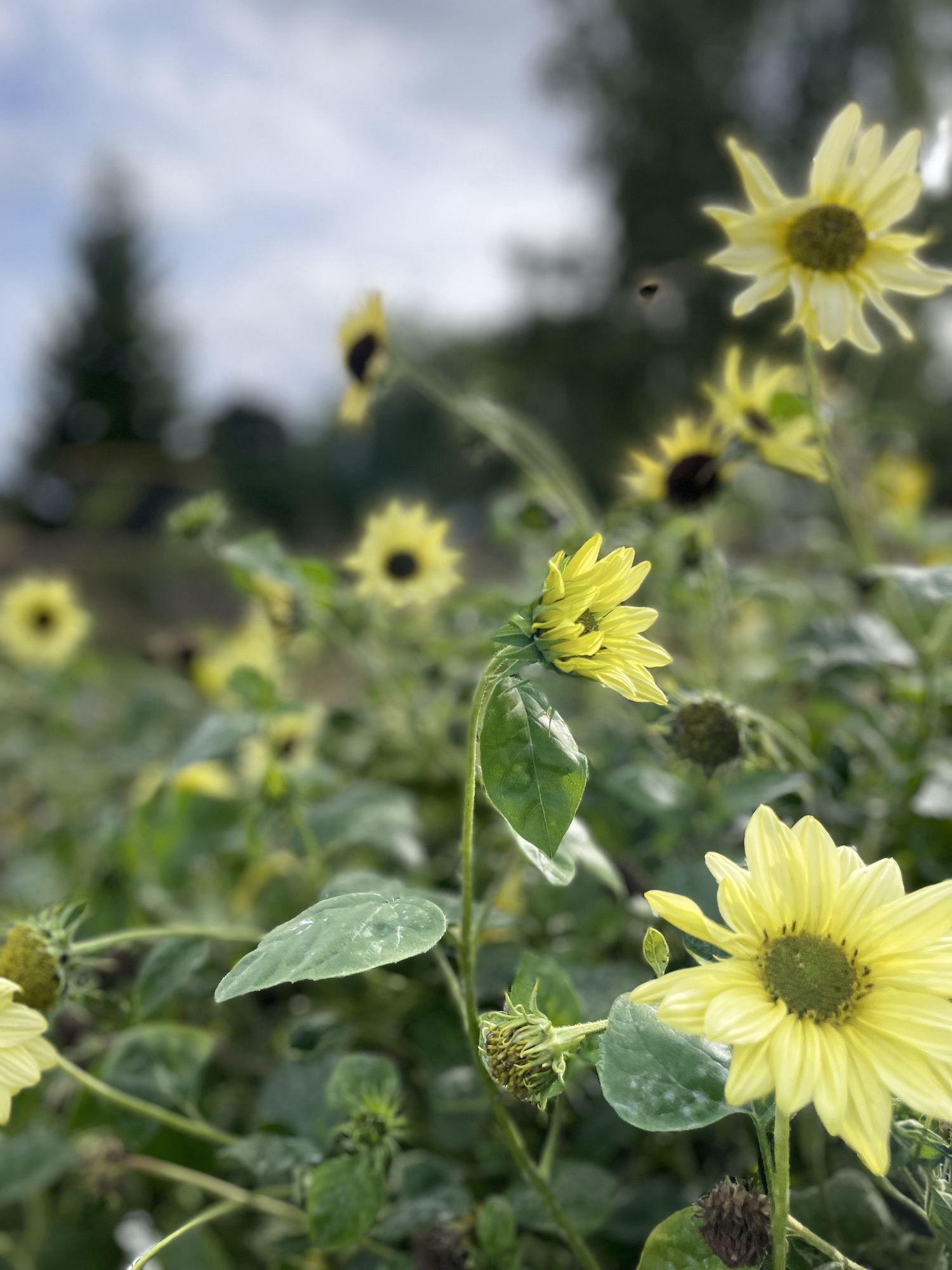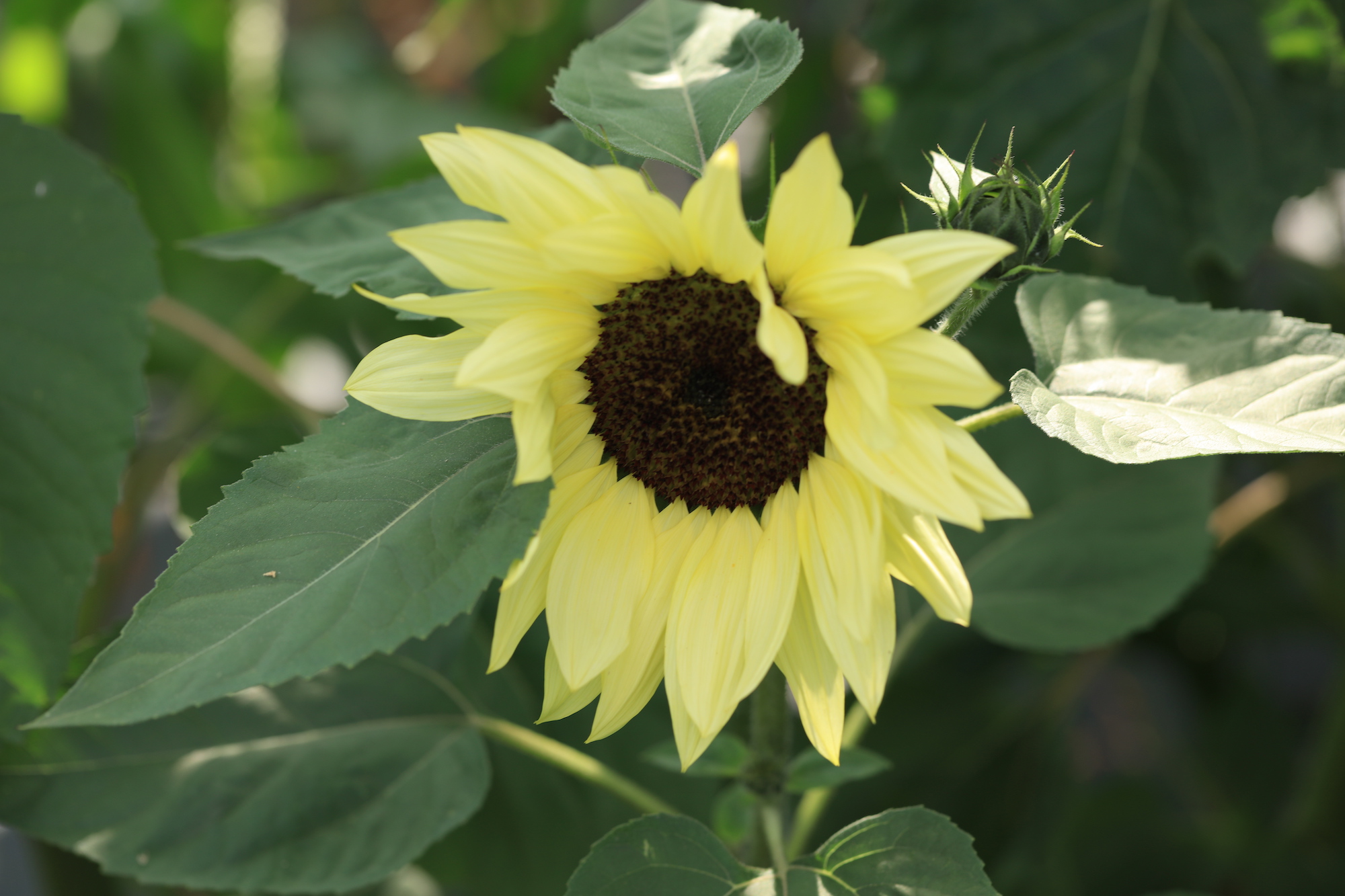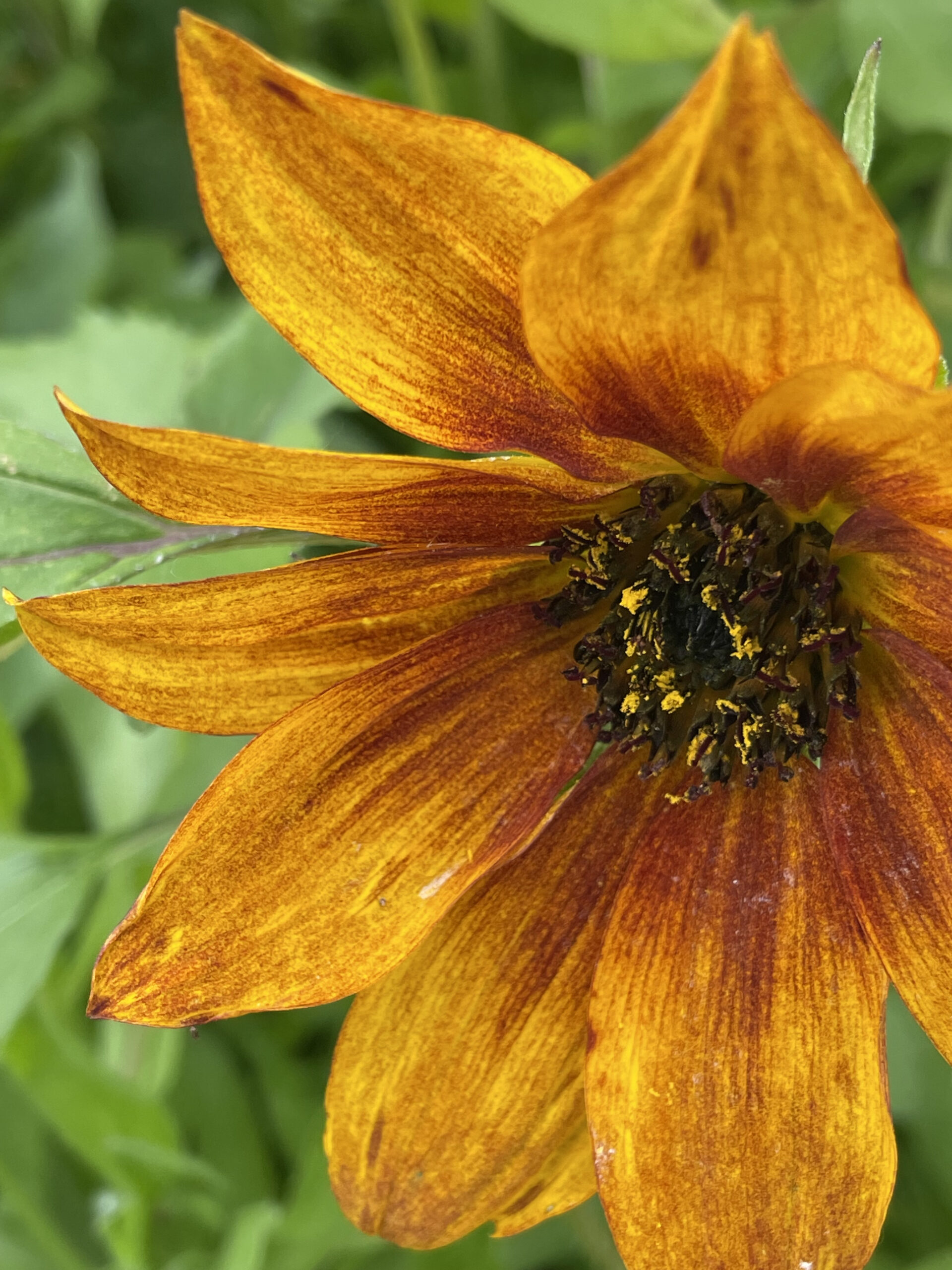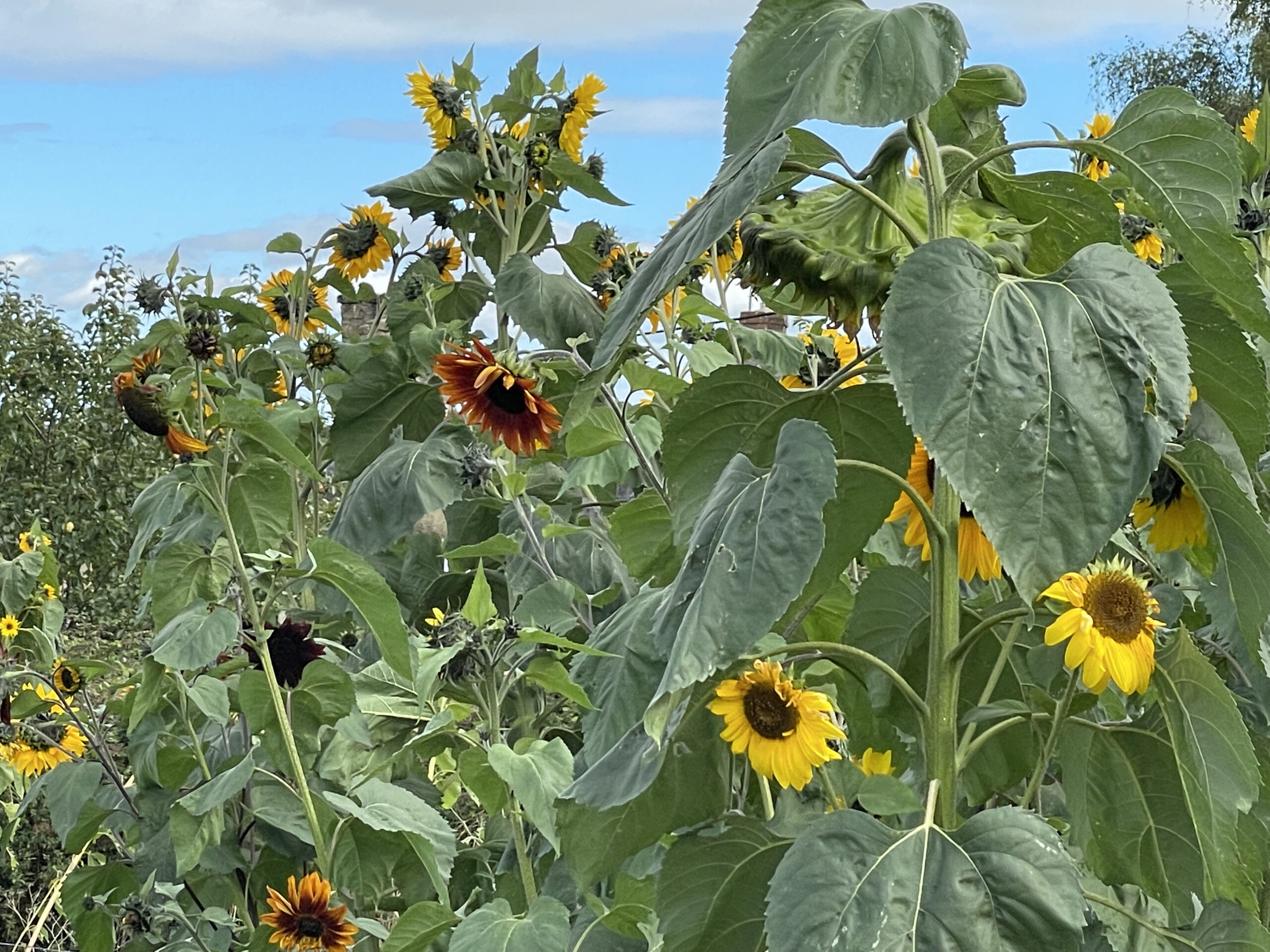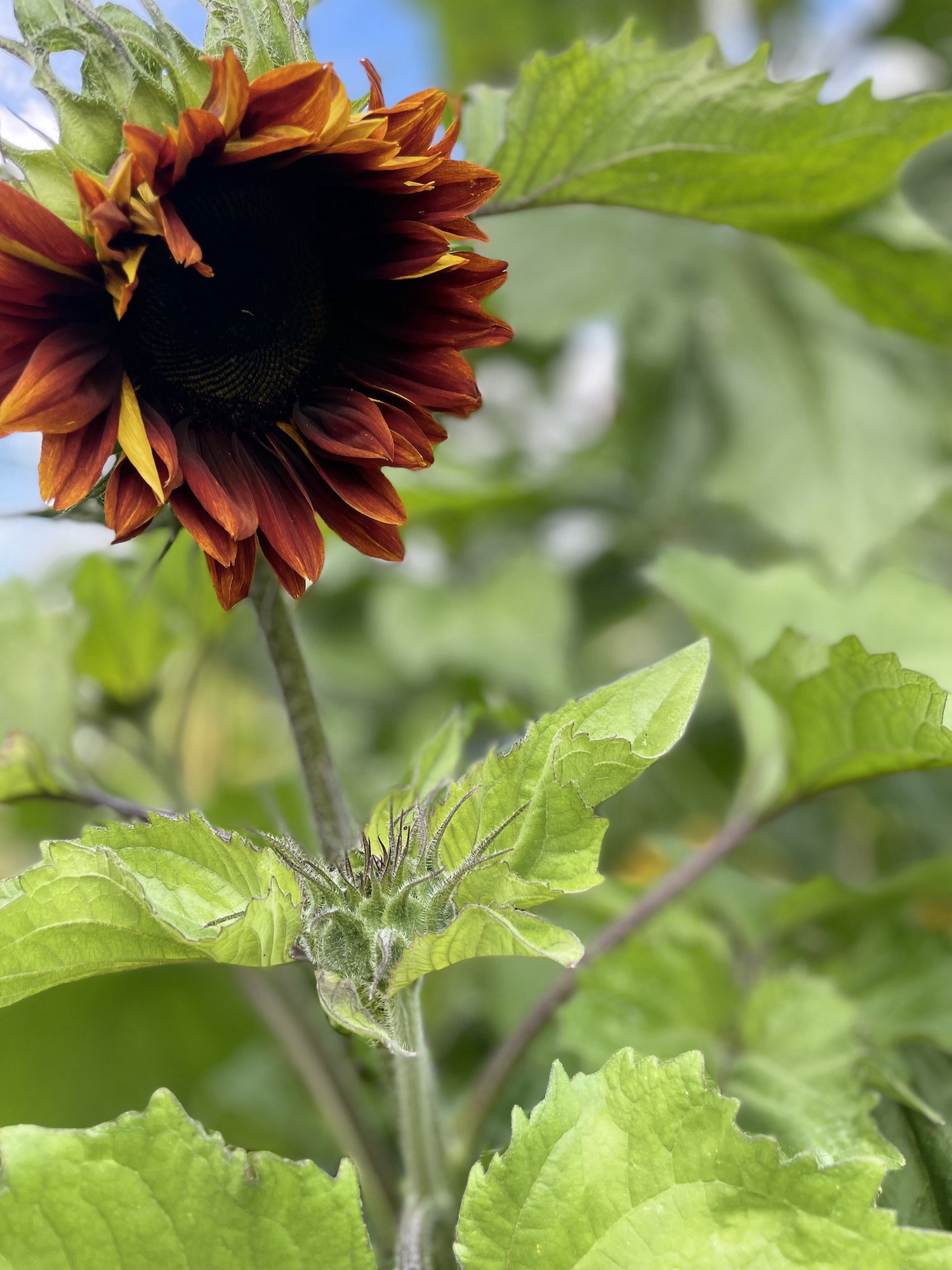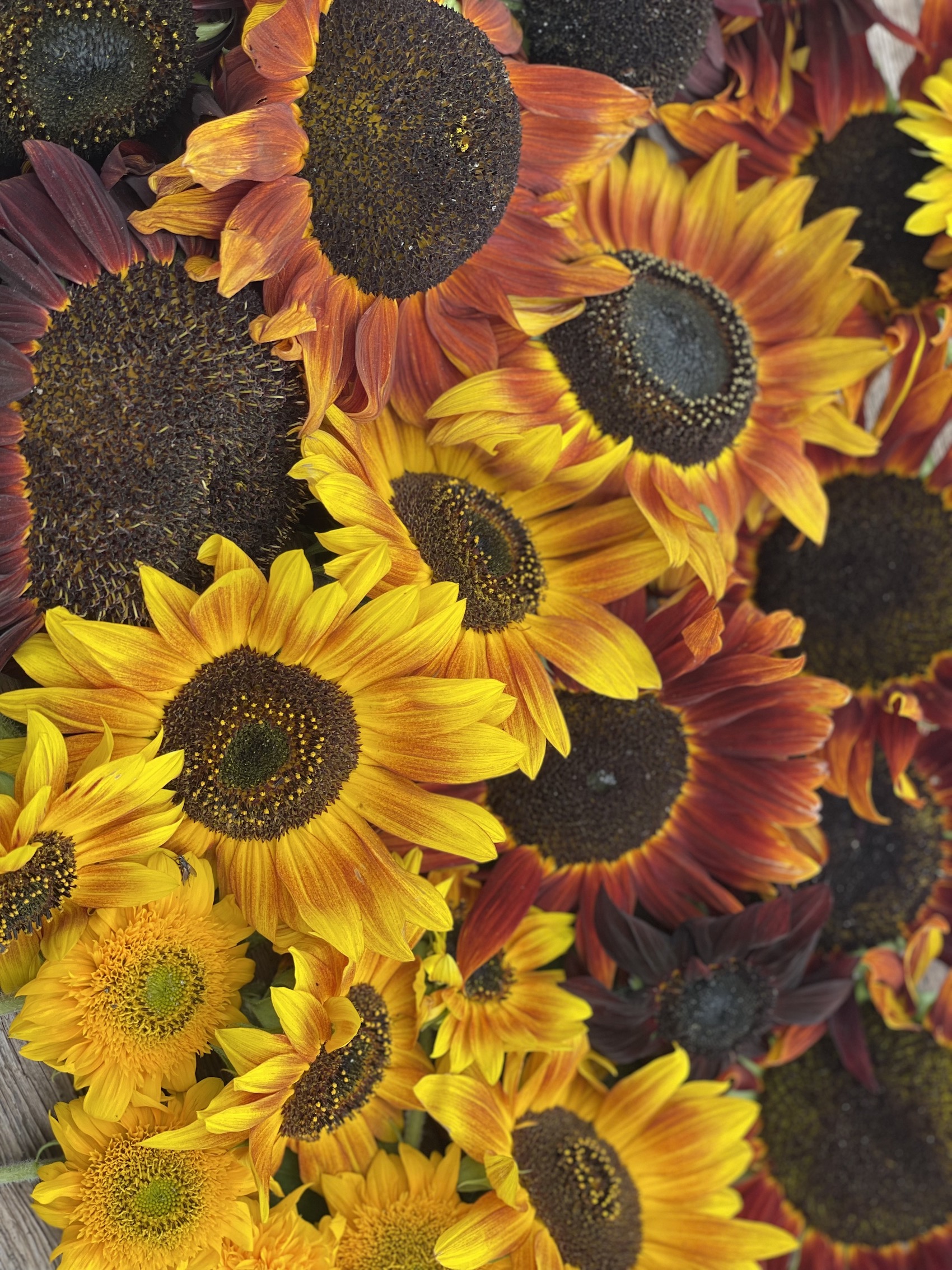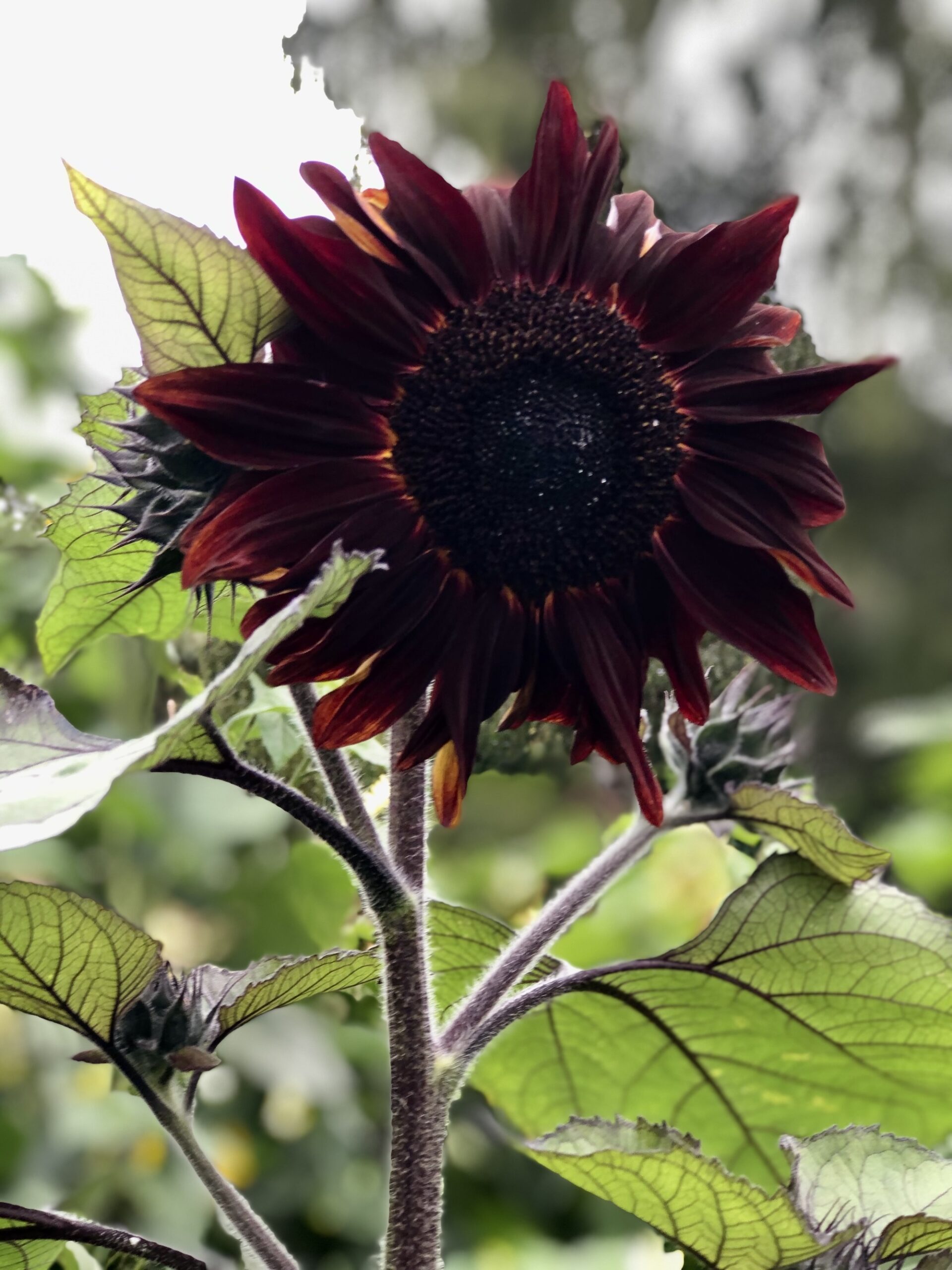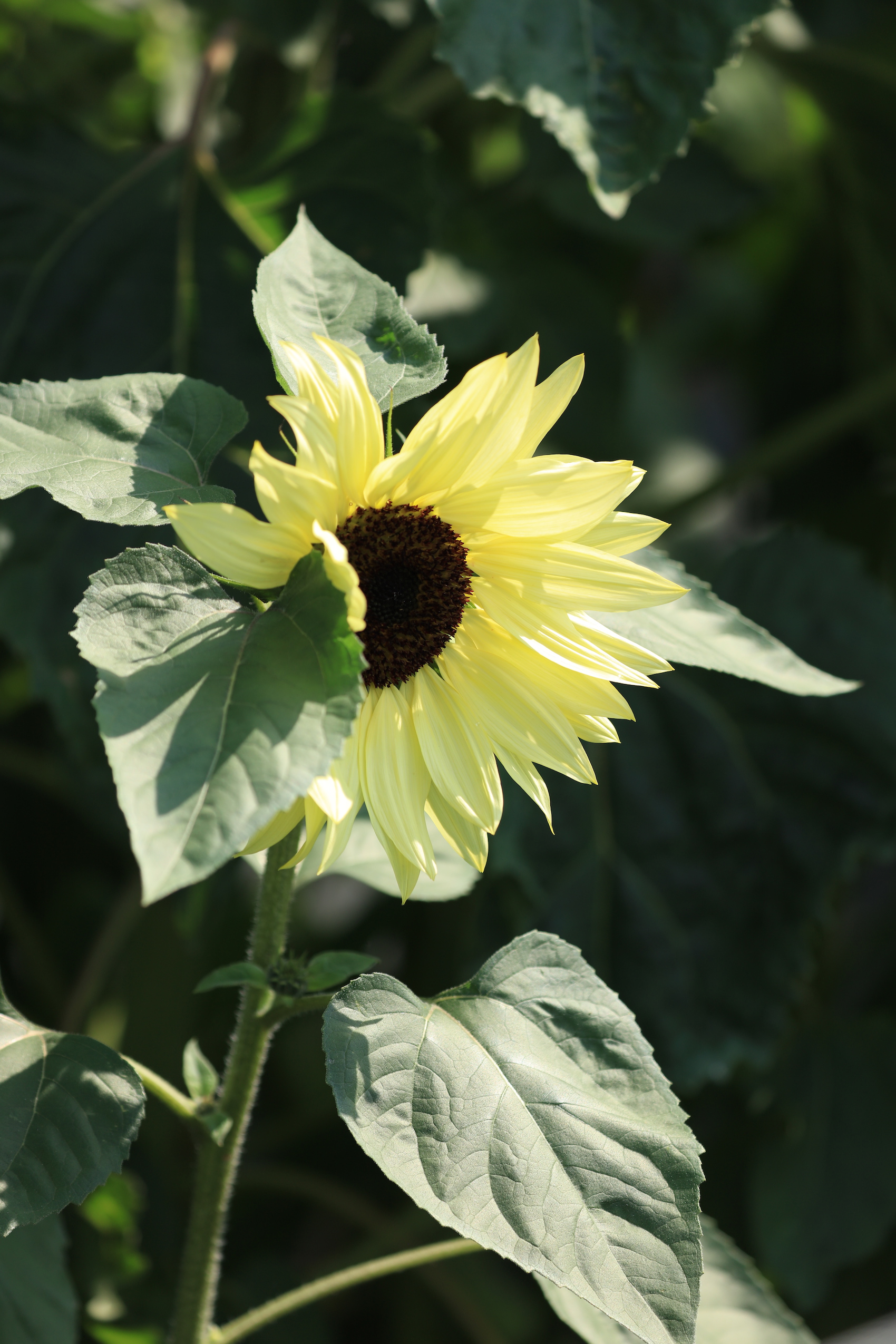 It's been a mixed bag, we have seen some pretty epic colour variations. Spectrums range from deep reds – almost black, pale lemons, fiery oranges, crimsons and pinks. Some varieties have performed excellently offering up high yields and flowers into late Autumn, others more fleeting with fewer specimens. The great experiment of 2020 allowed us to narrow down some steadfast varieties which have enabled some pretty special blooms for future works.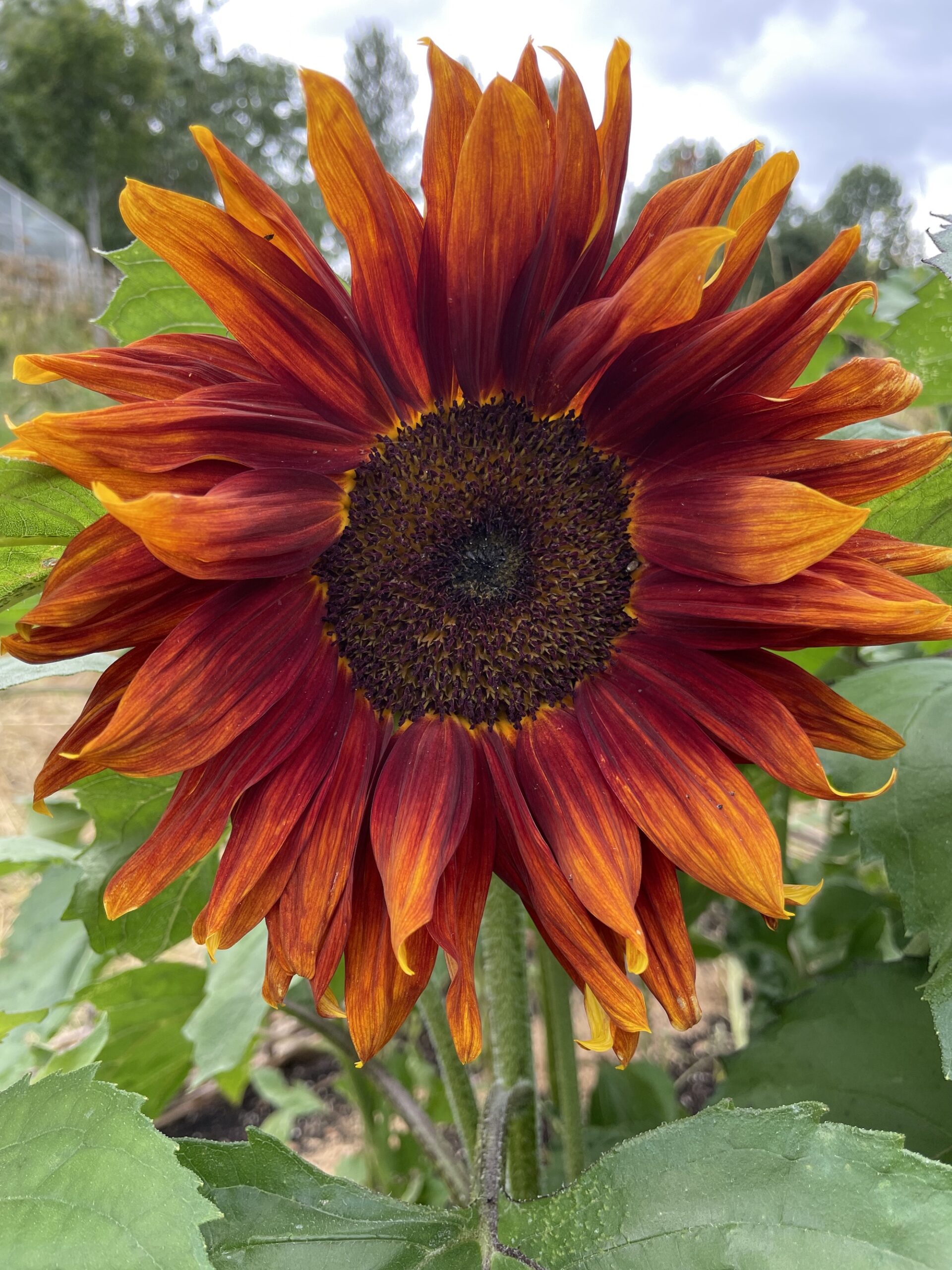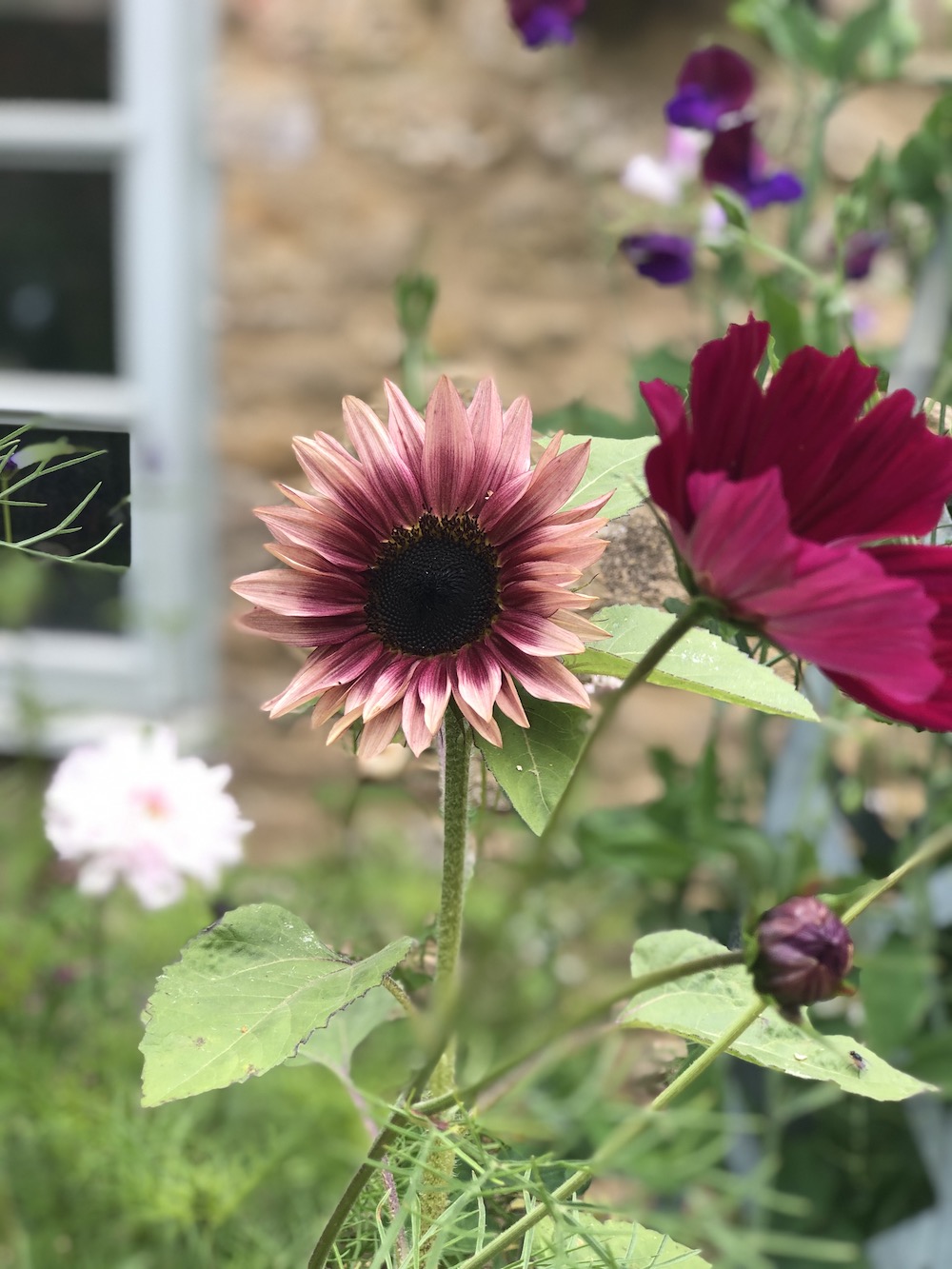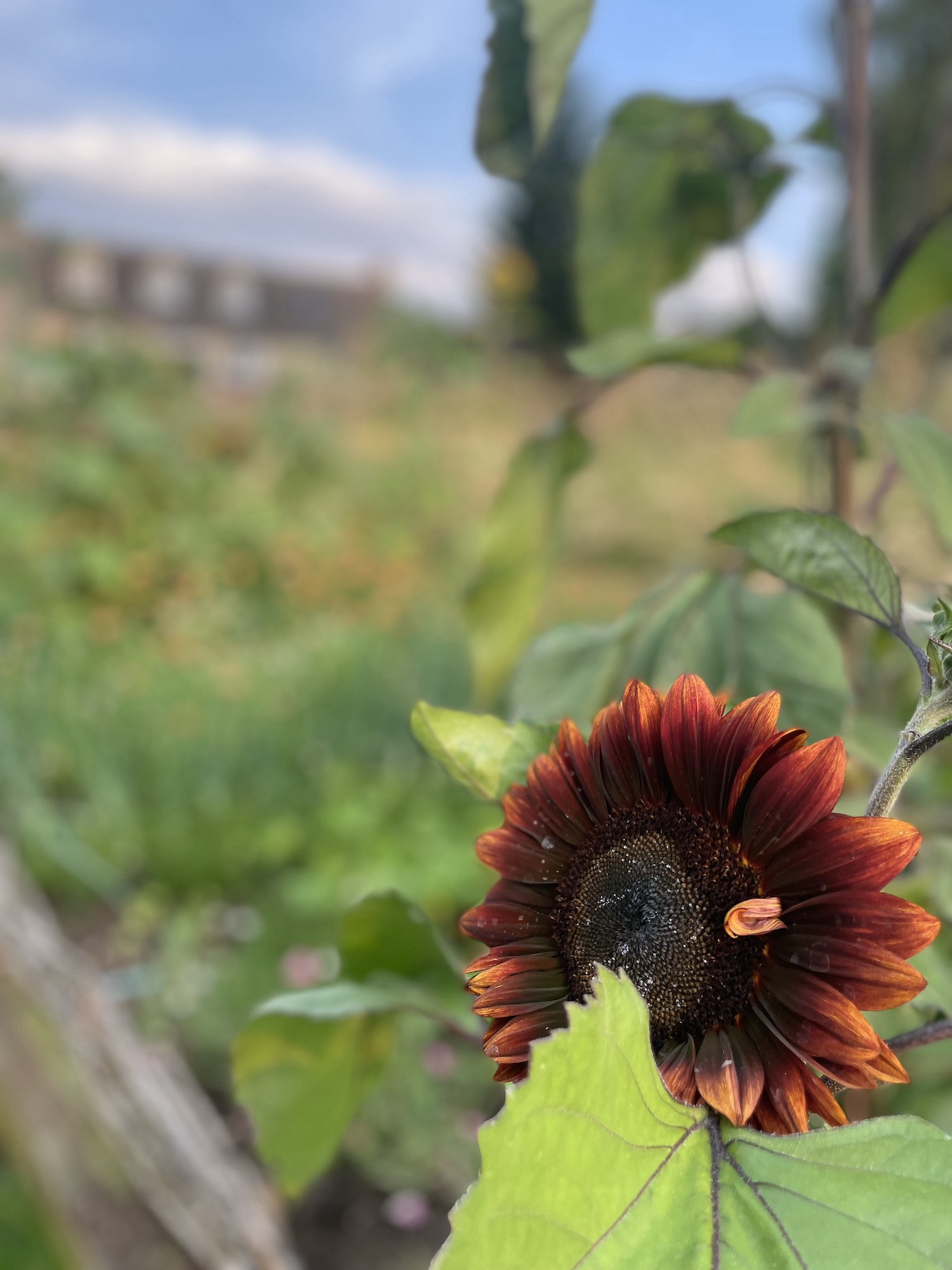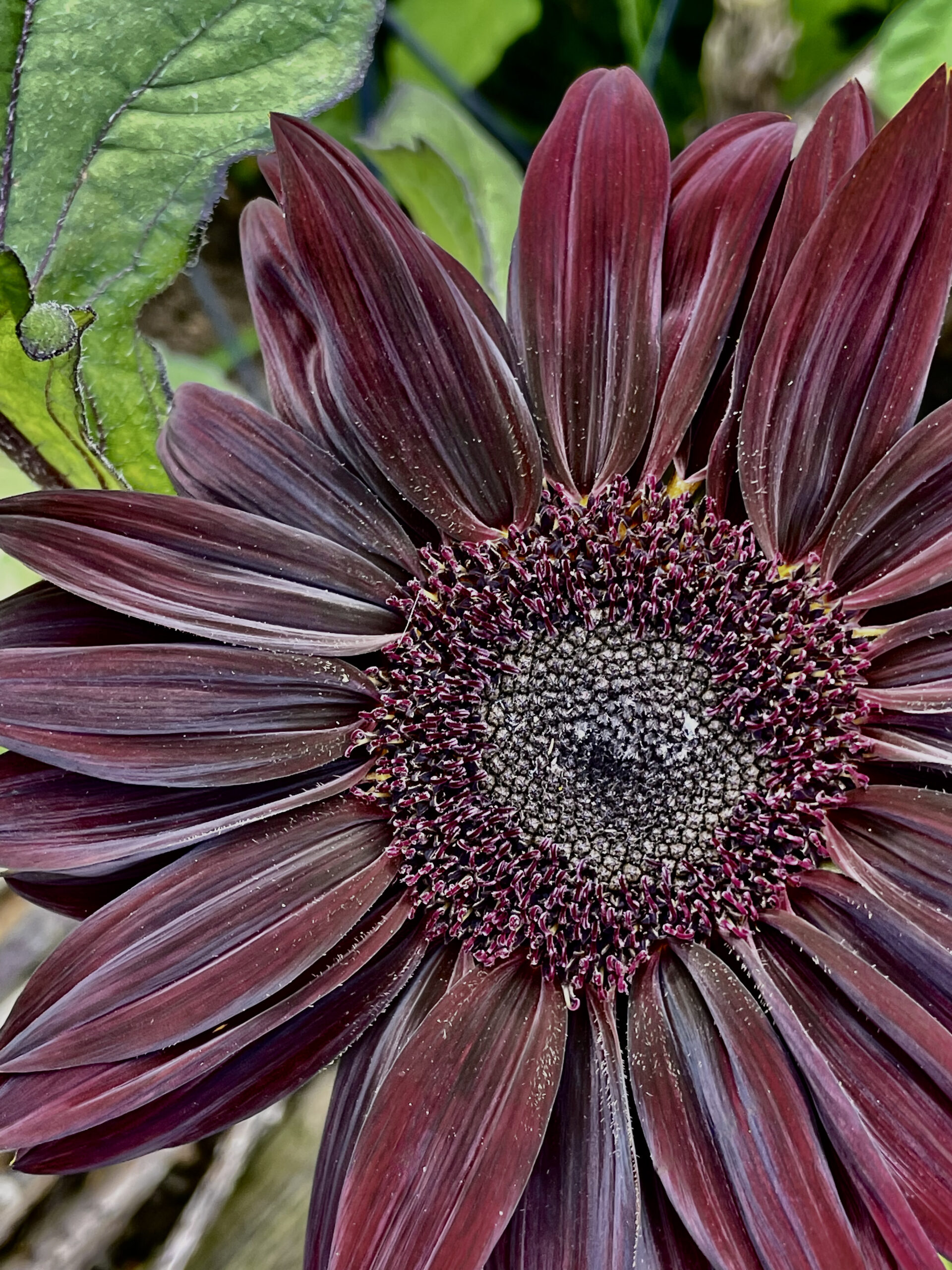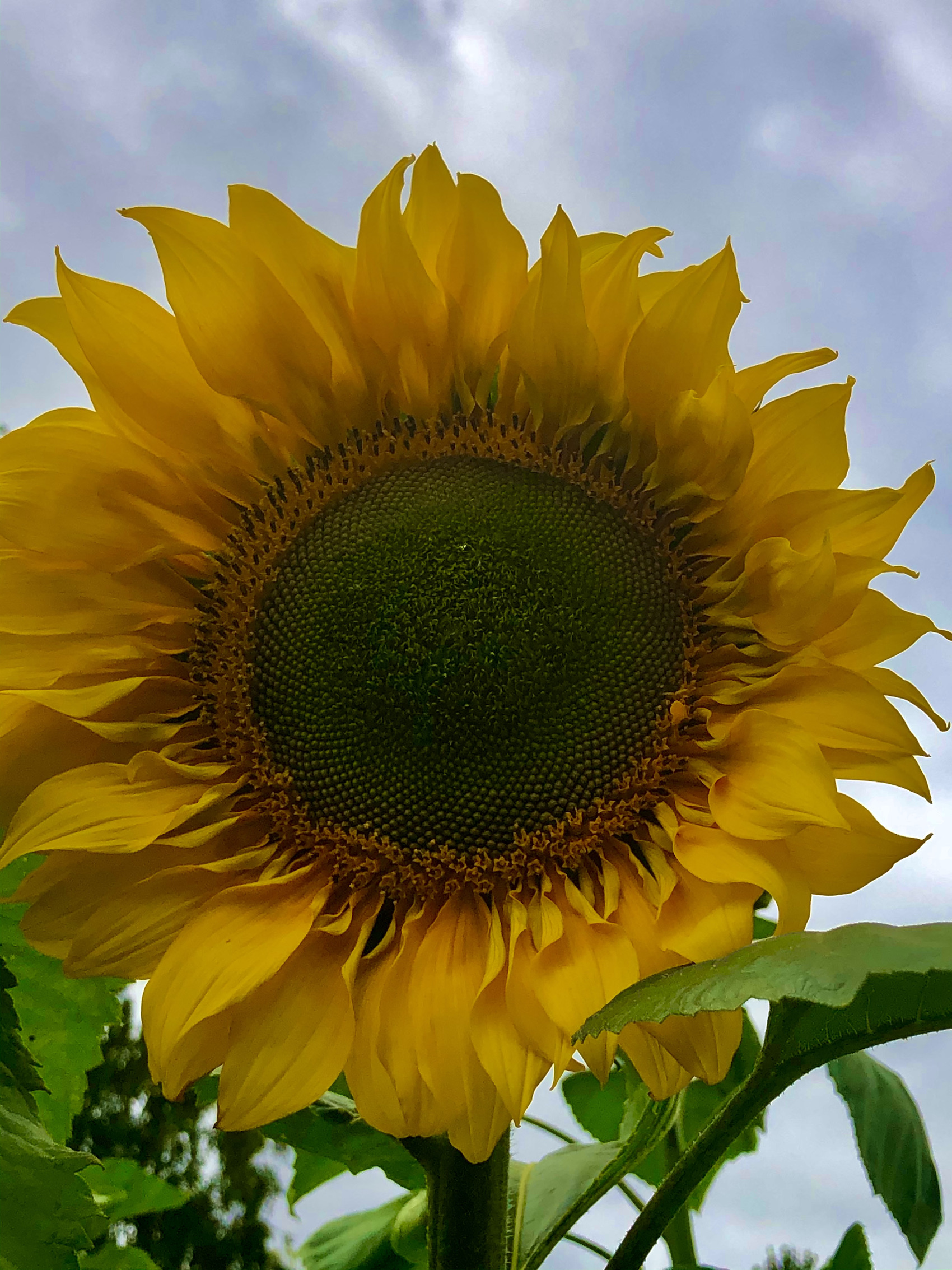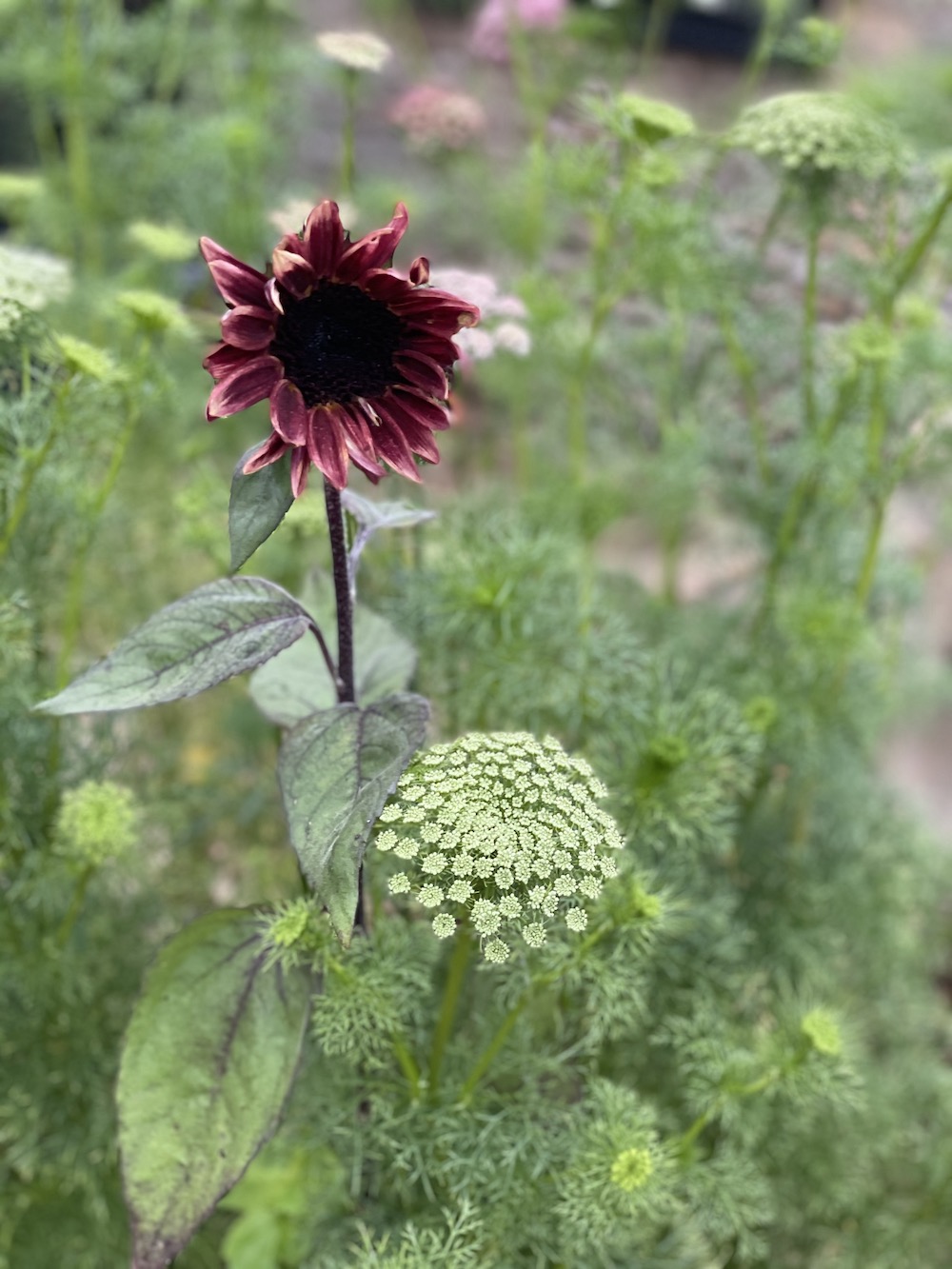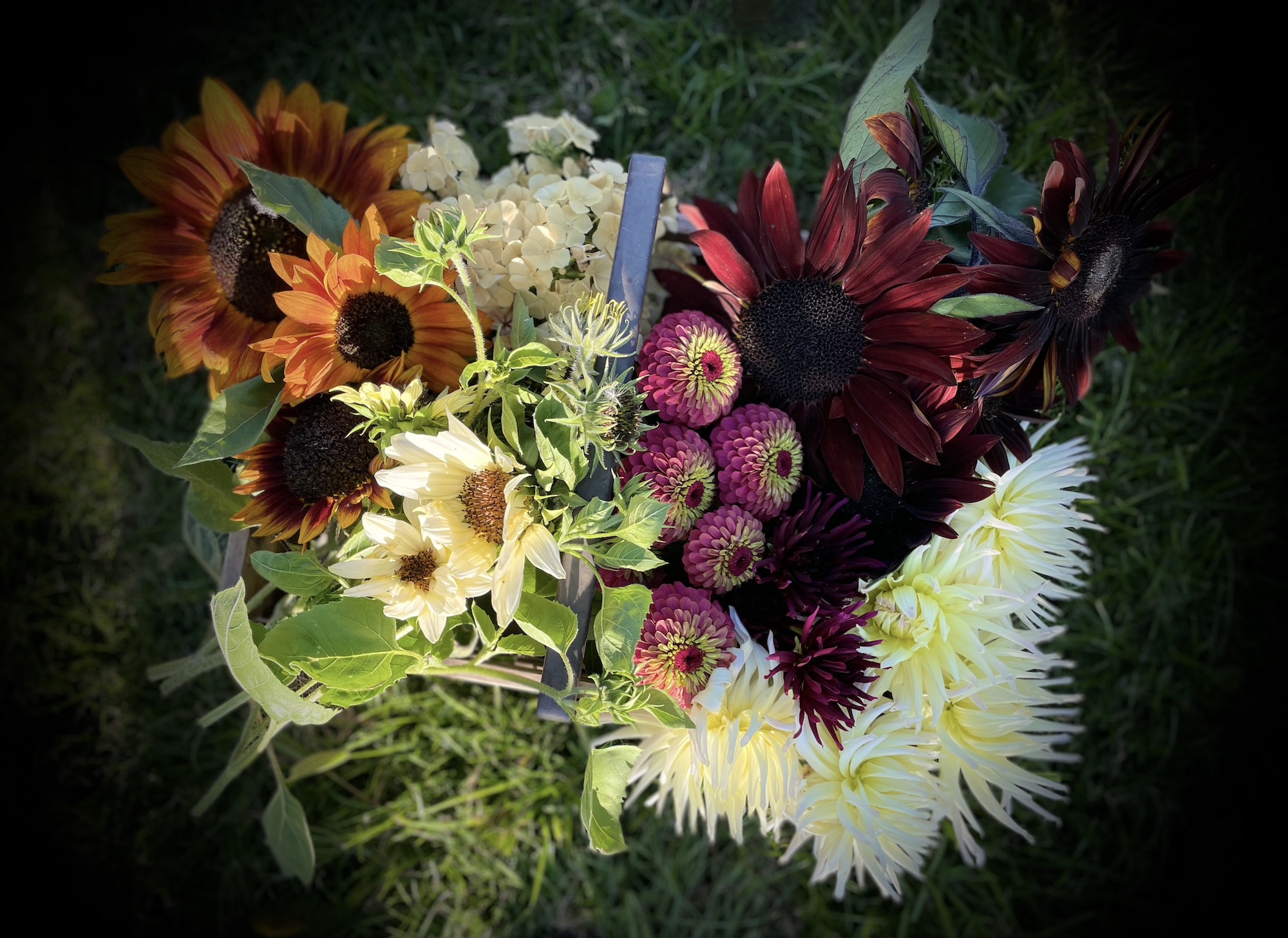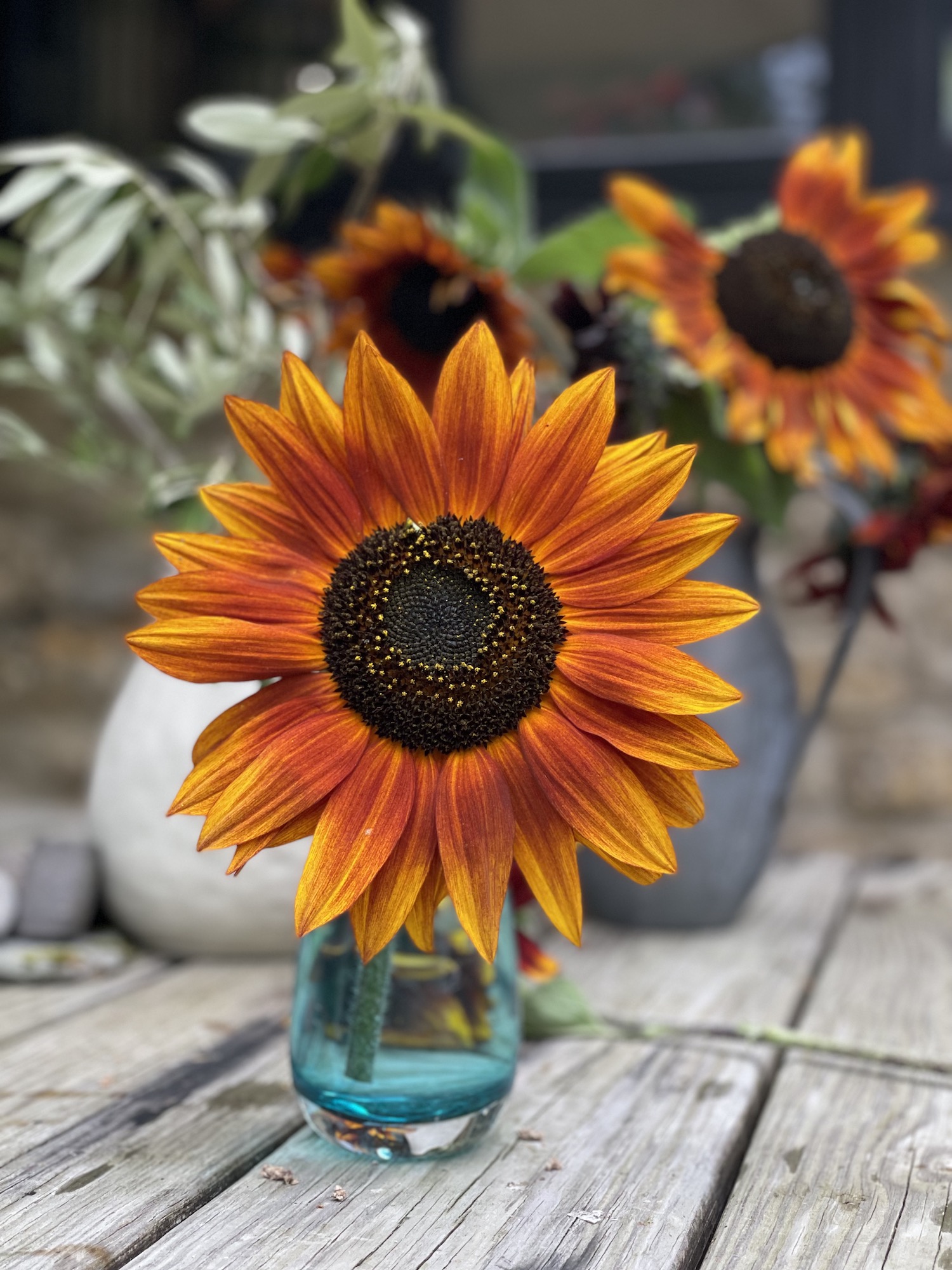 Once the seeds were sown it was time for more research. We knew that Sunflowers had been traditionally used for
their edible seeds but I learned that their petals, stalks, leaves and buds can also be utilised. Broadly, non culinary purposes include fabric dyes, decoration, medicinal and beauty treatments.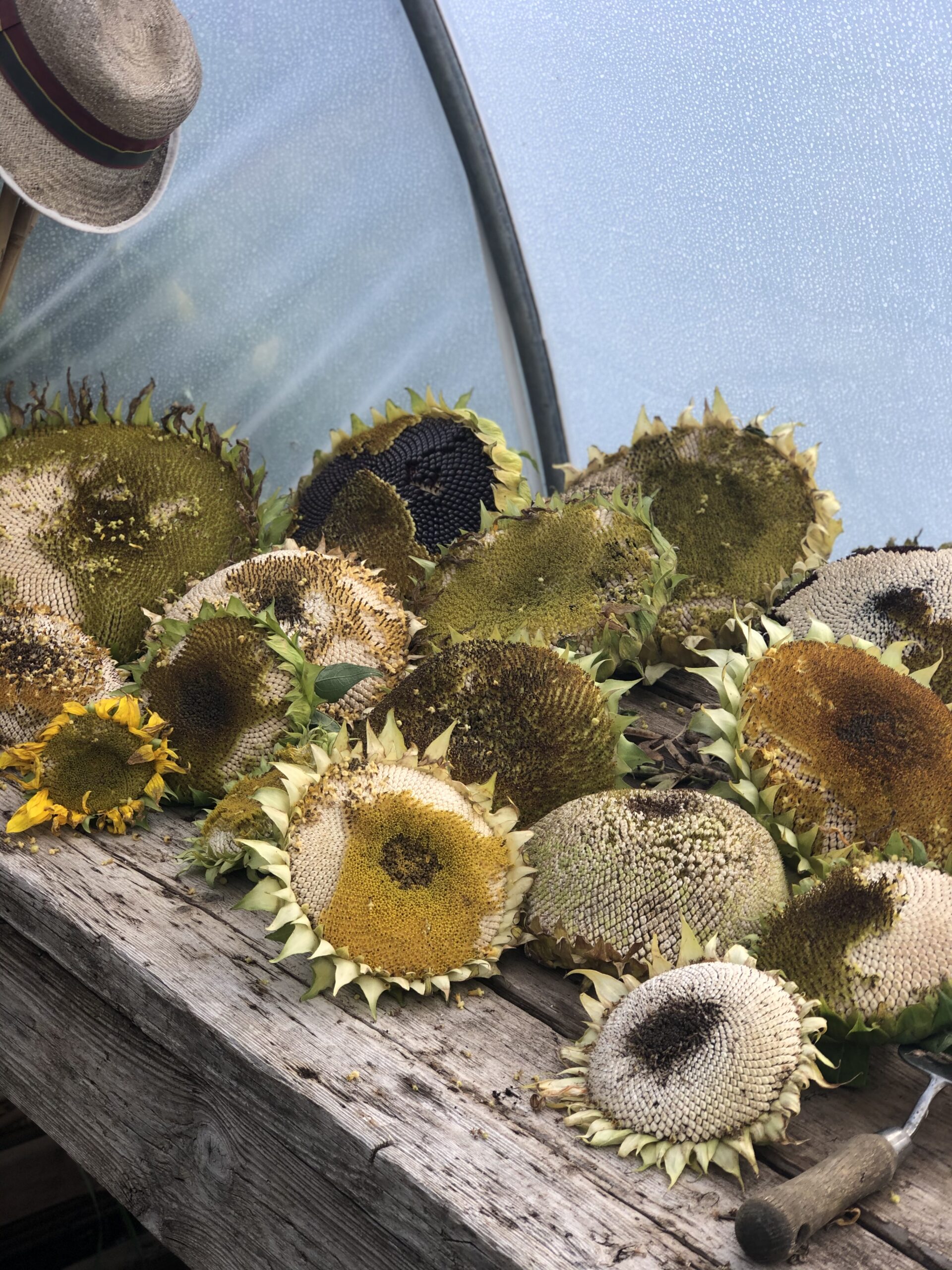 Originally as soon as the first batch was ready we were all hooked, and we lost hours on the flower farm prepping the stems and harvesting the seeds ready for clients. This has now become our religion.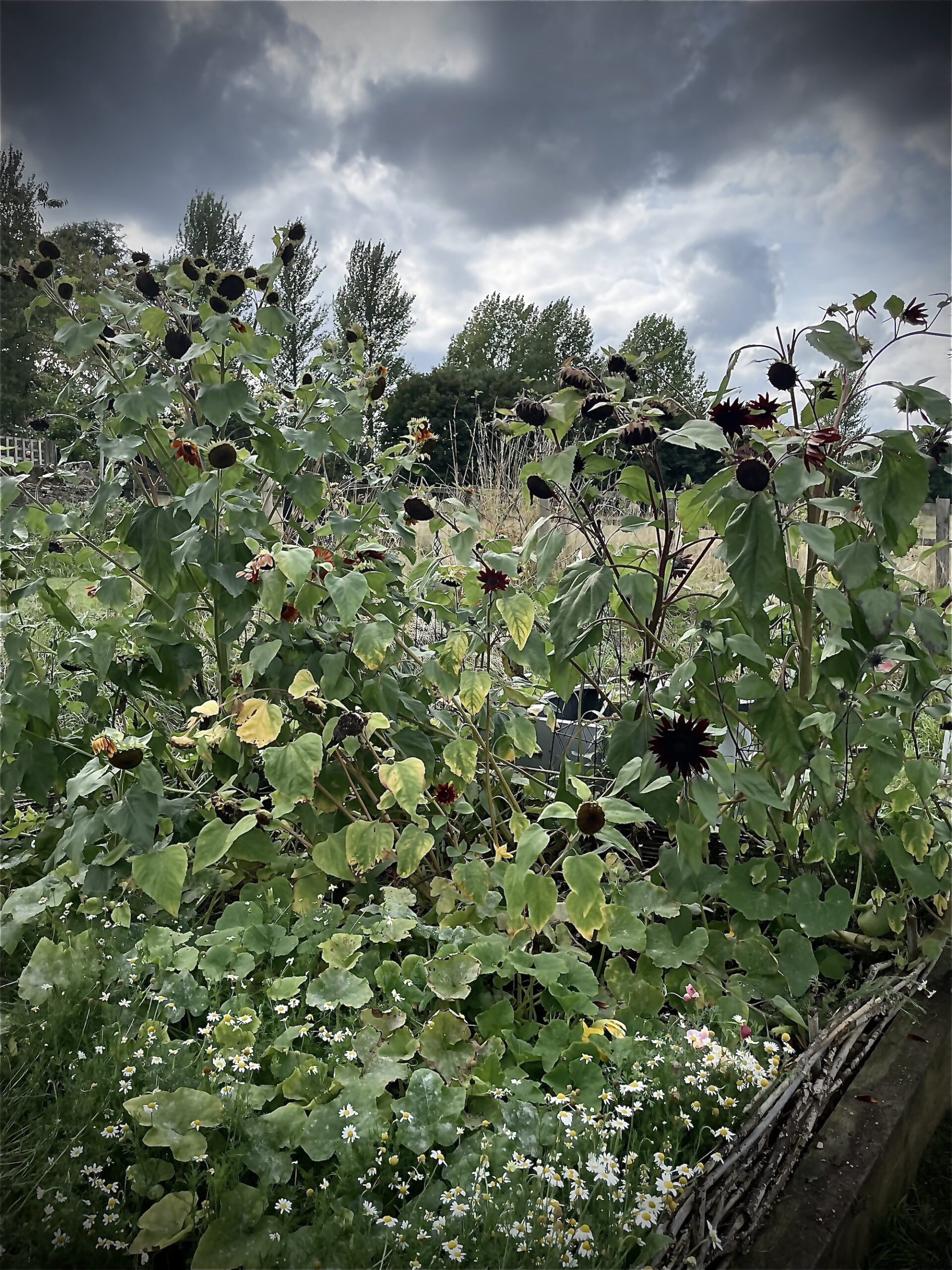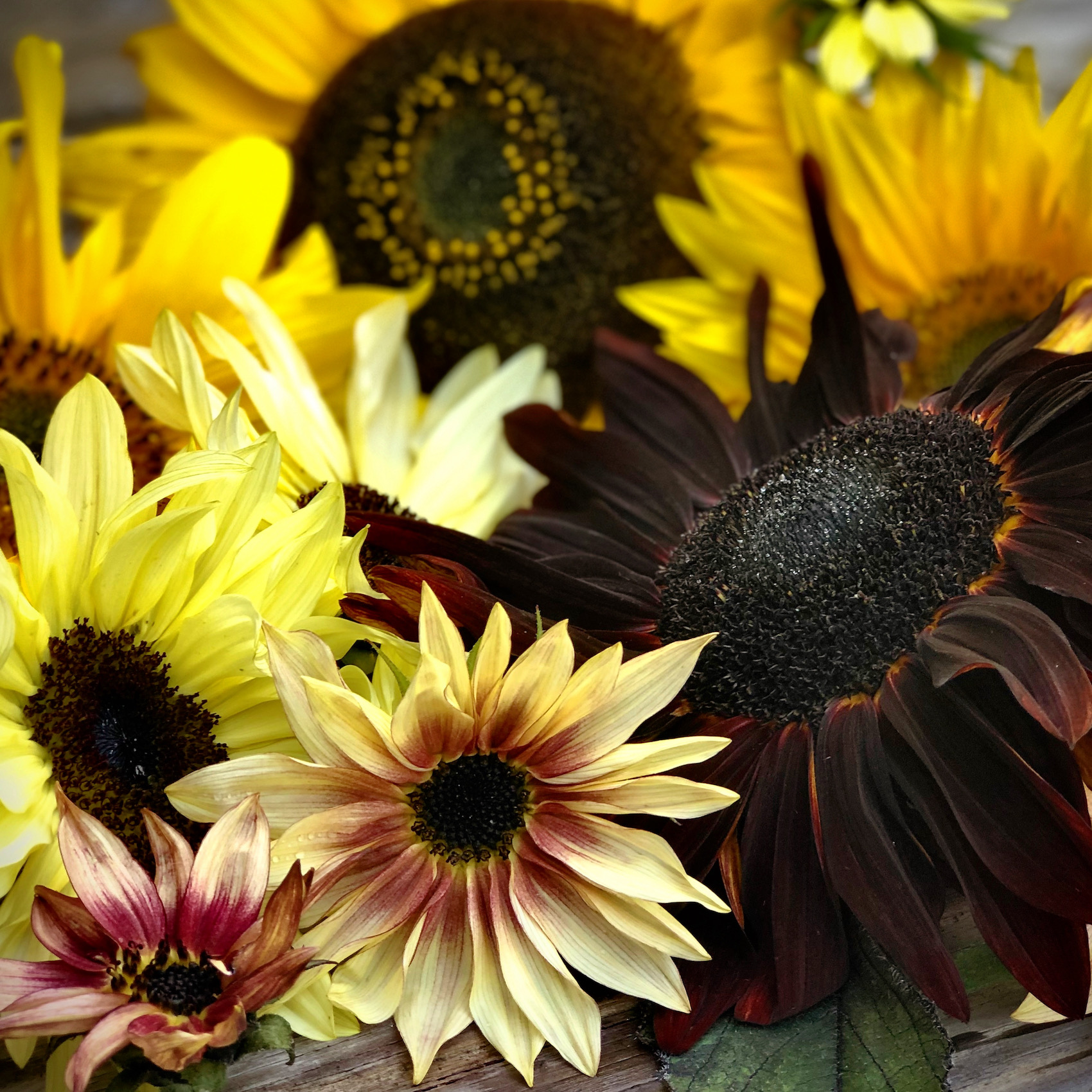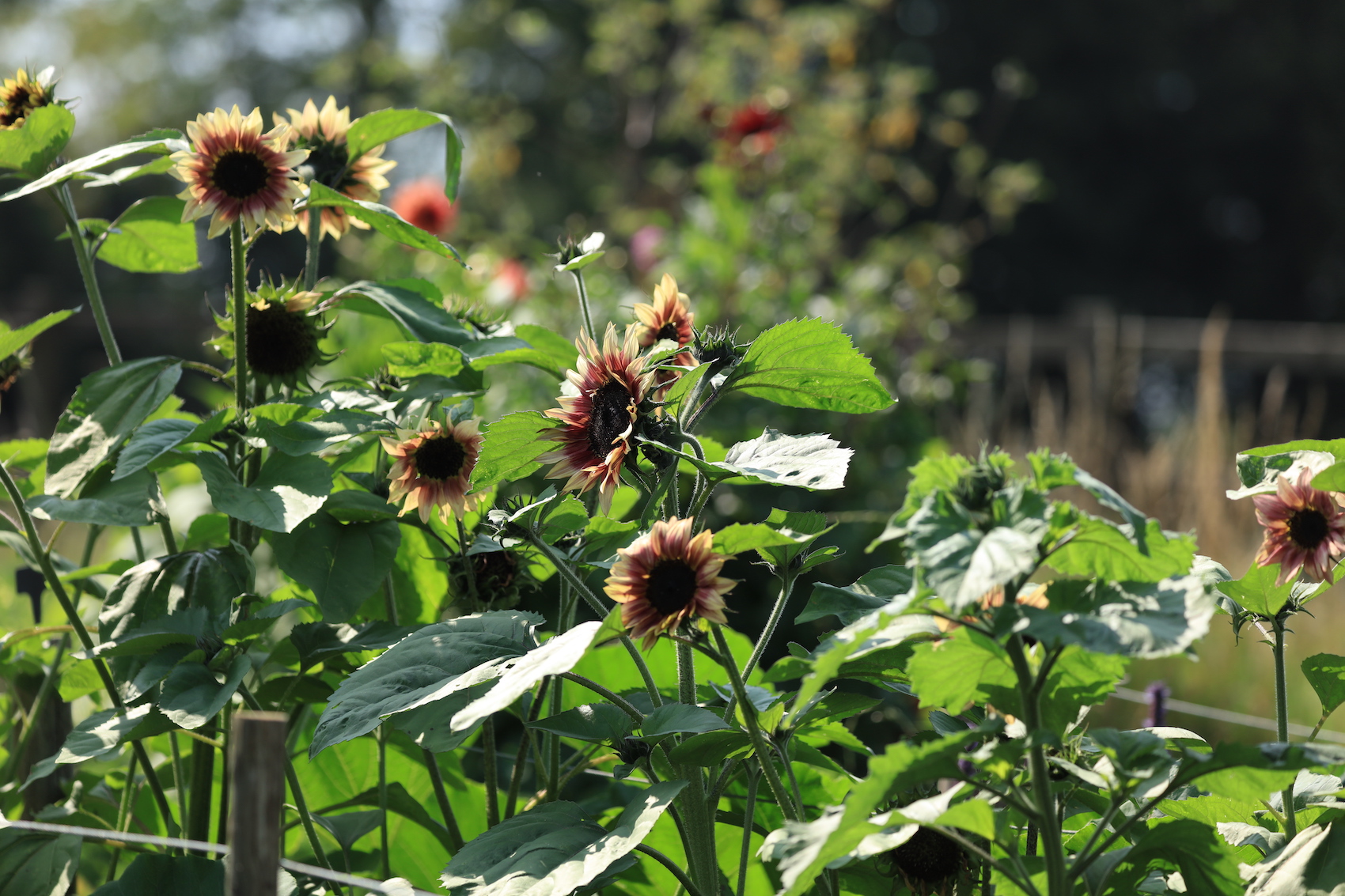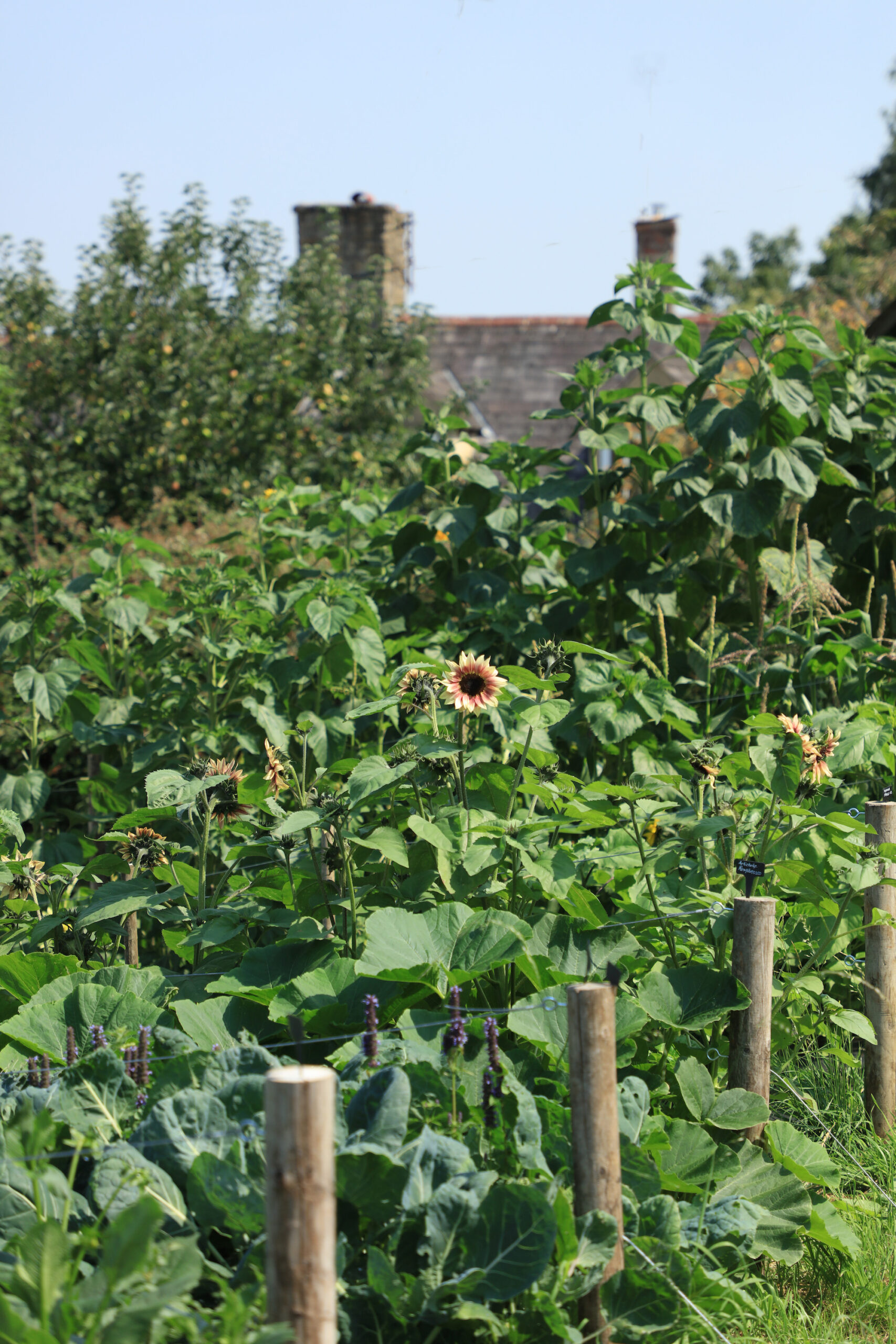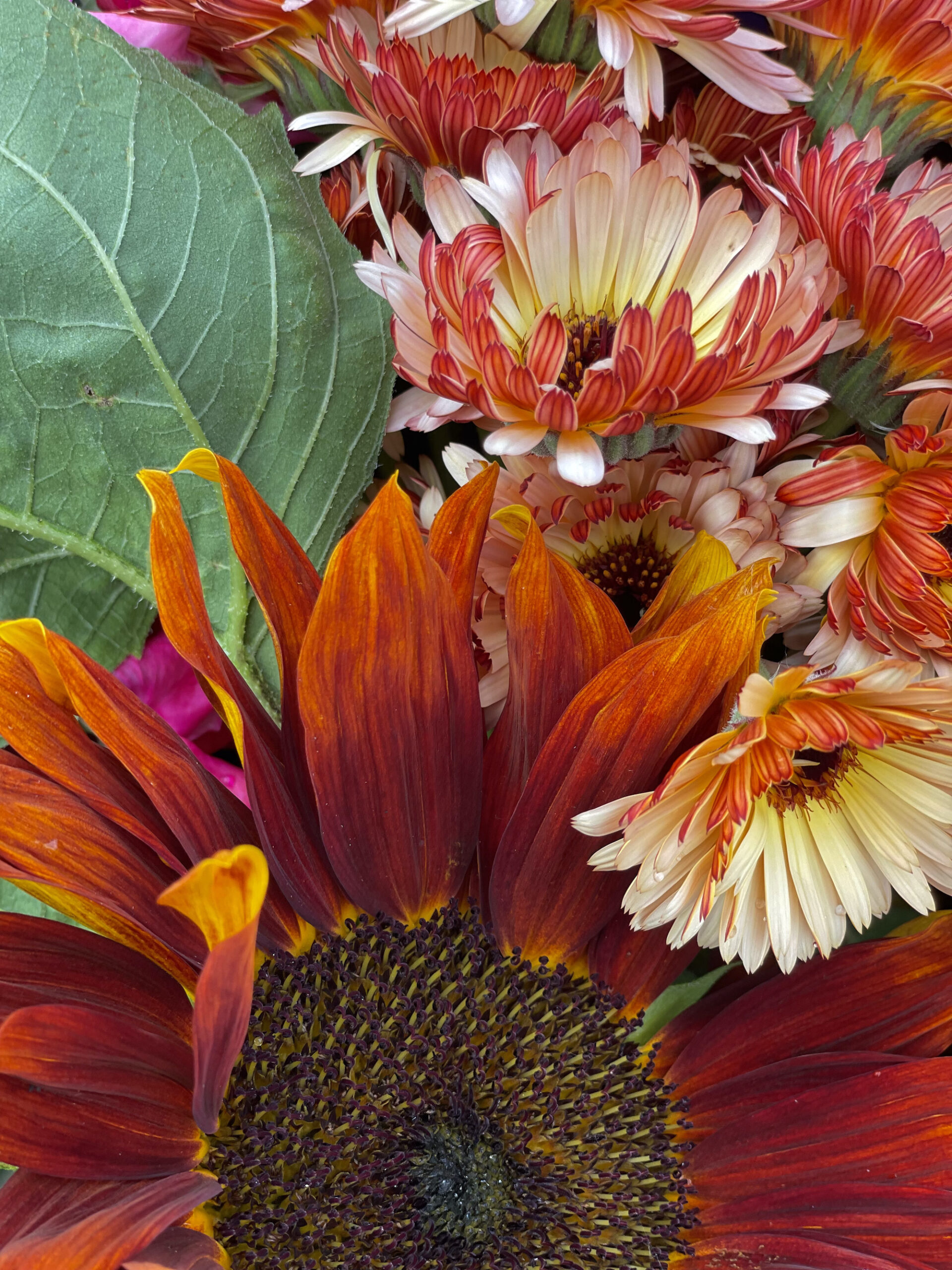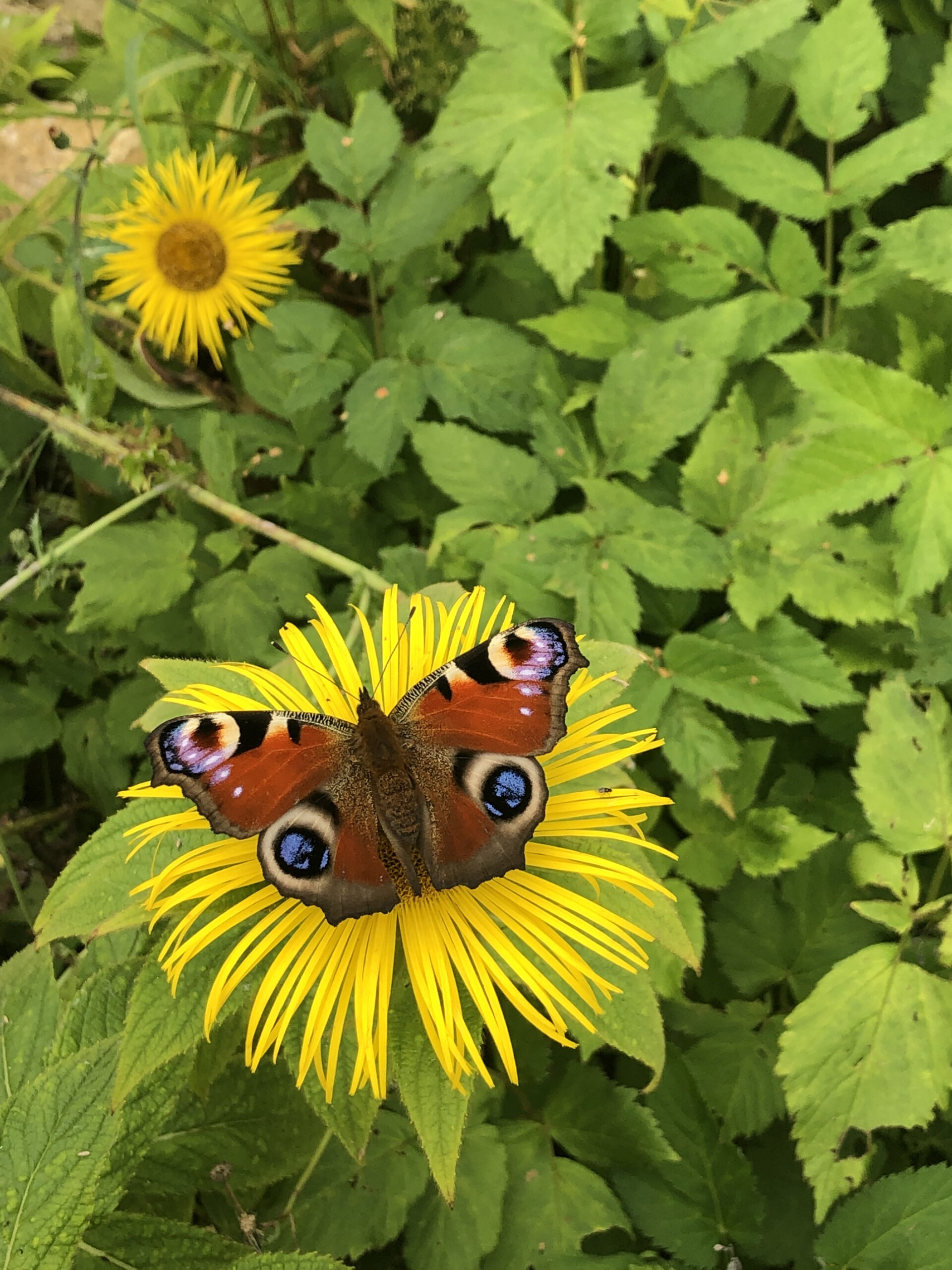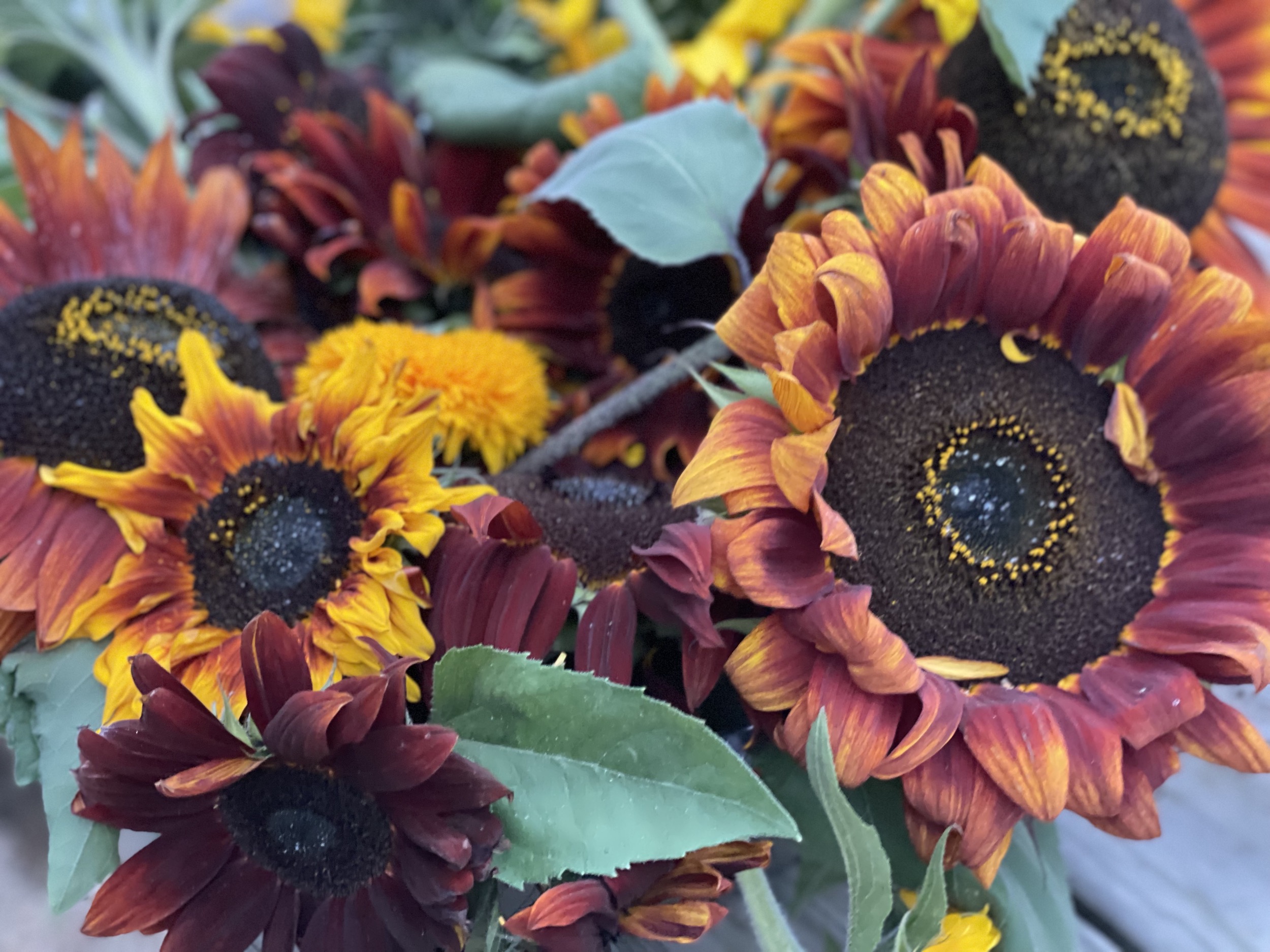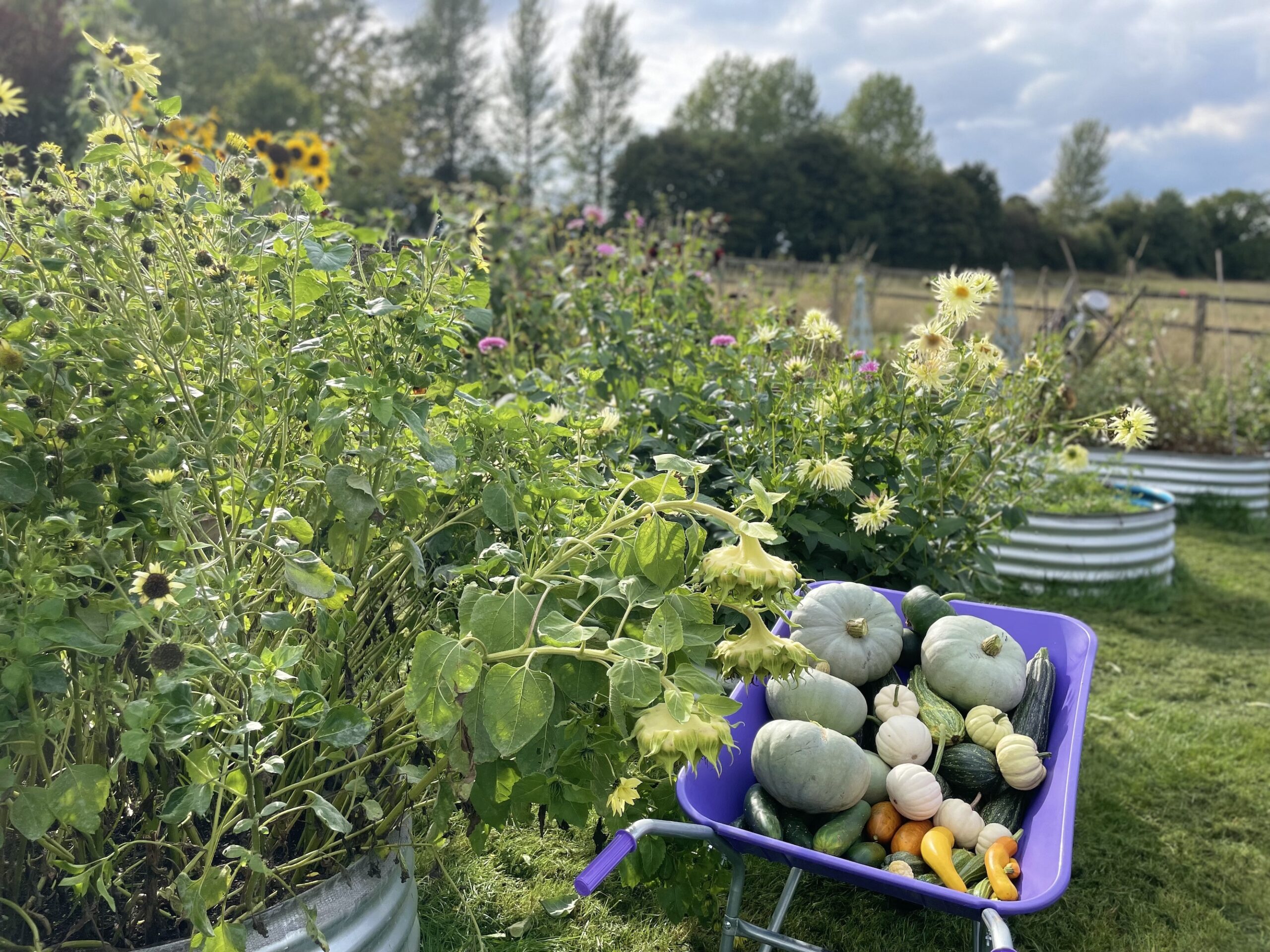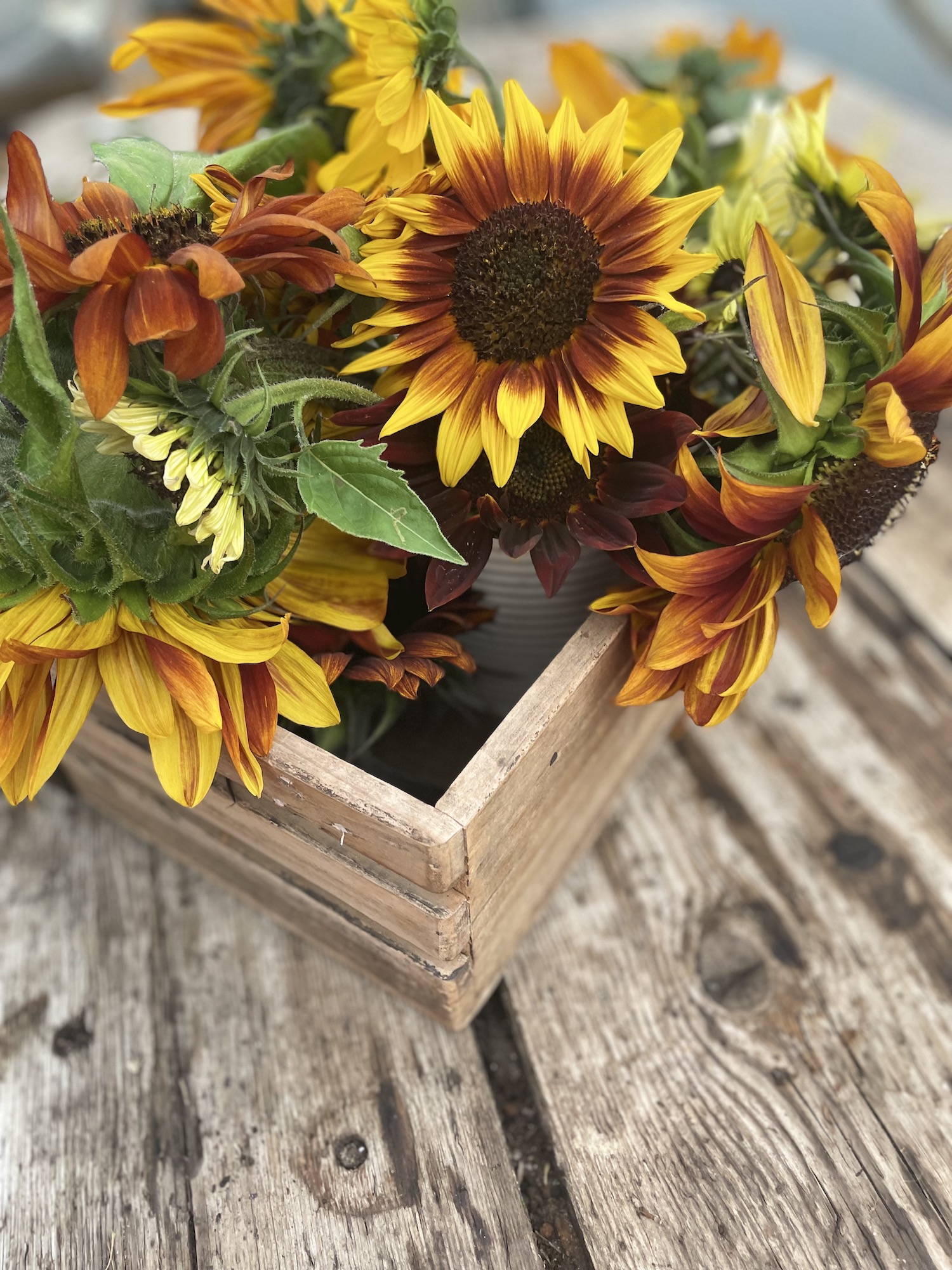 Cut & come again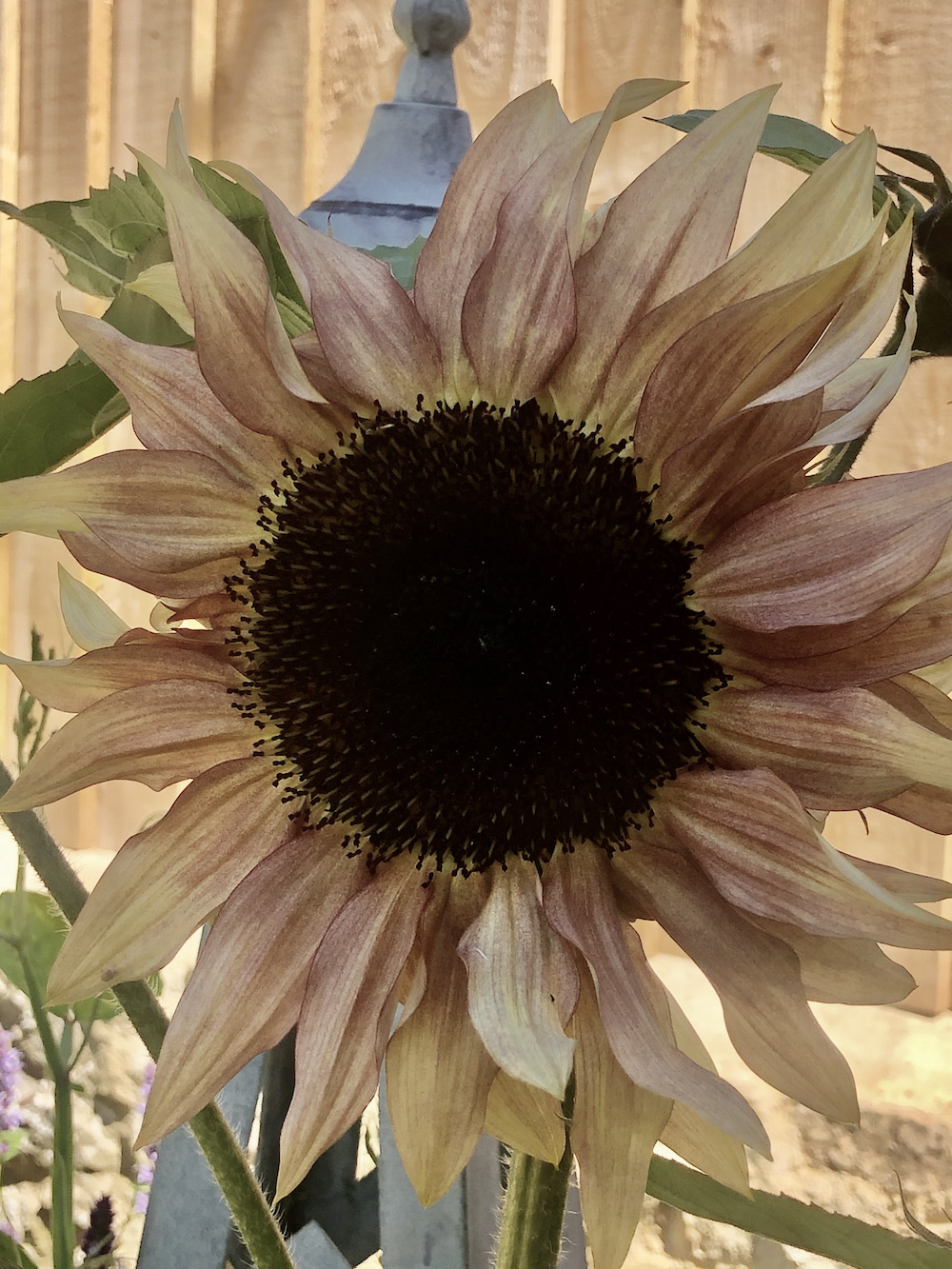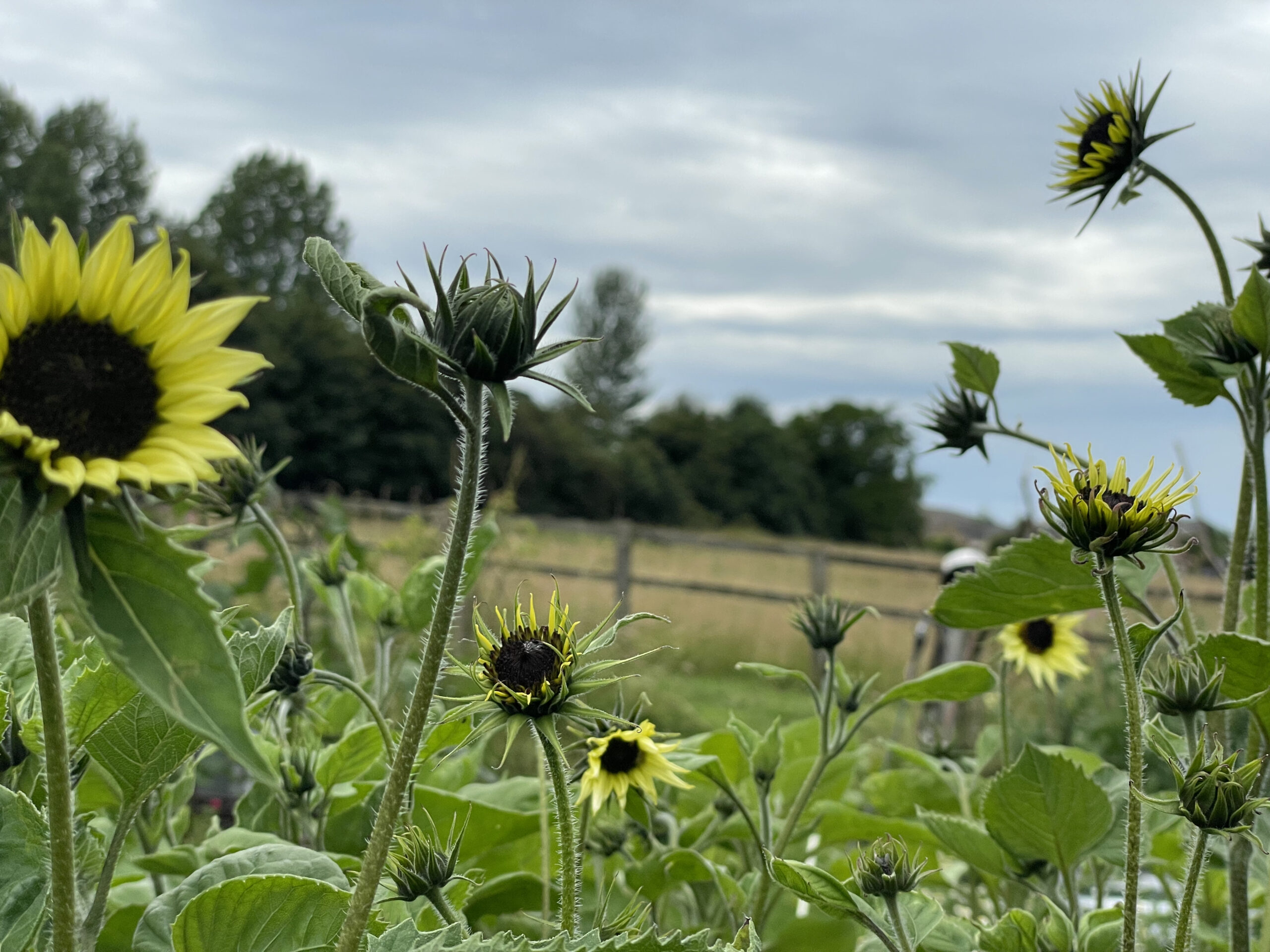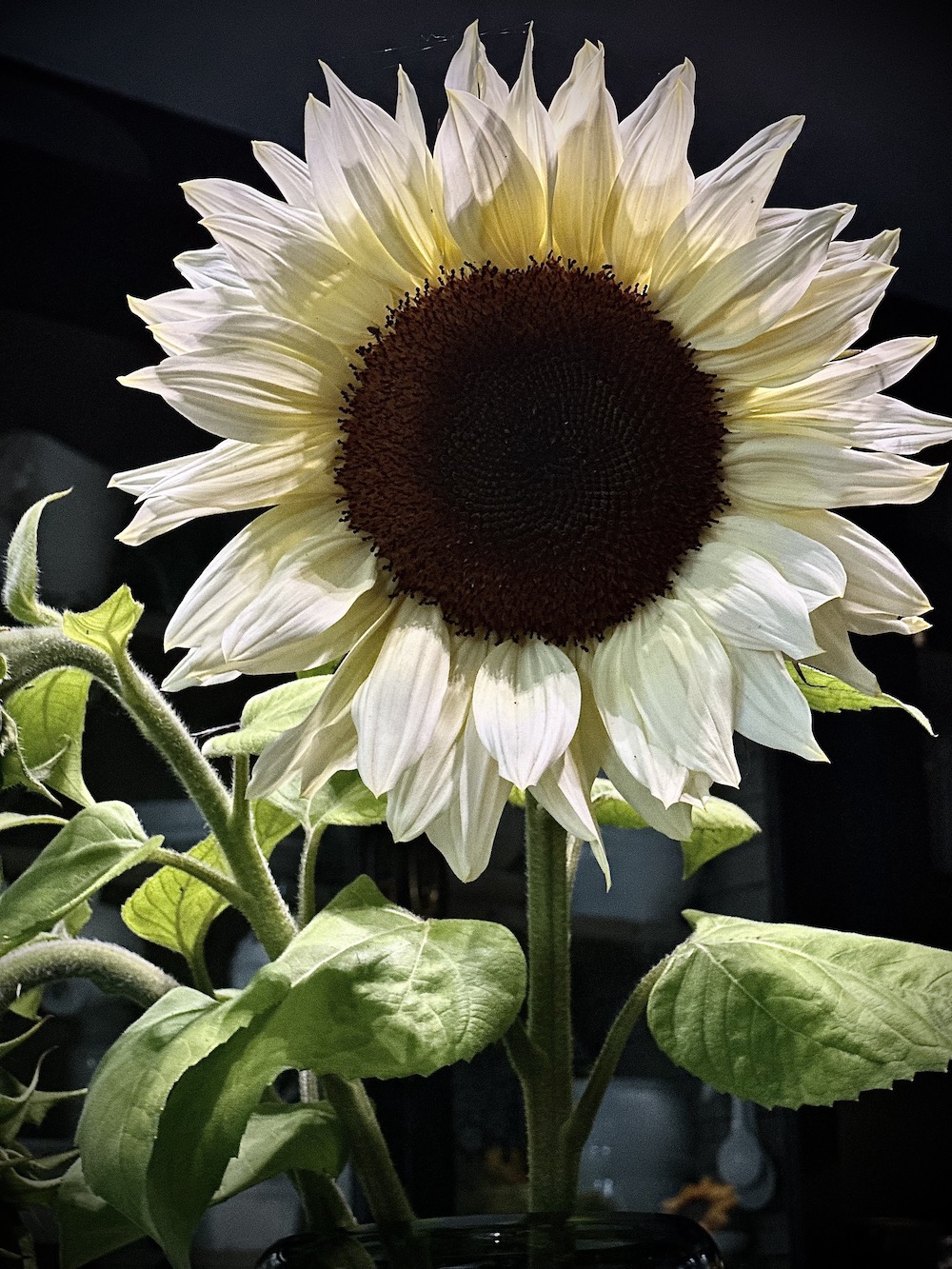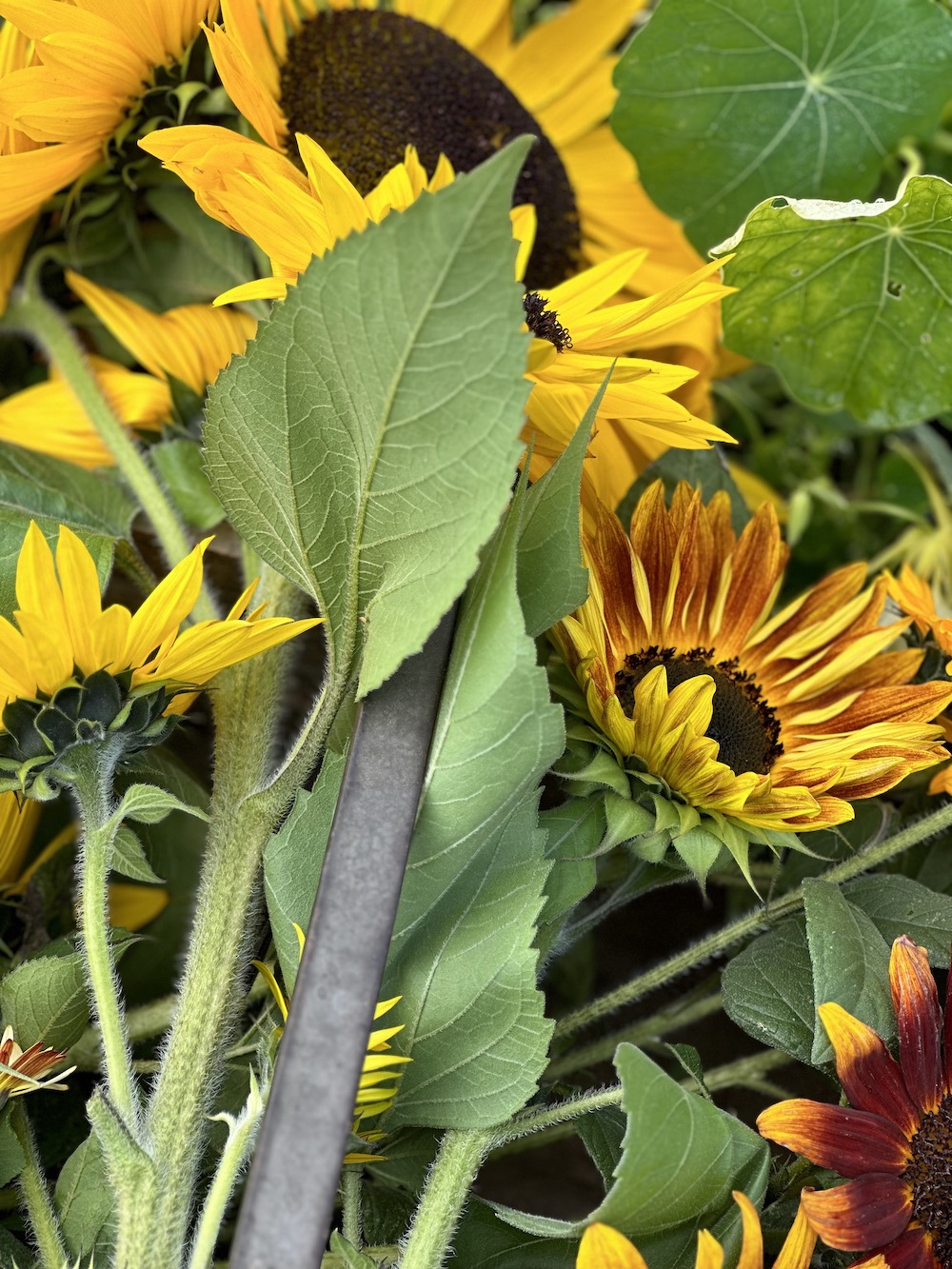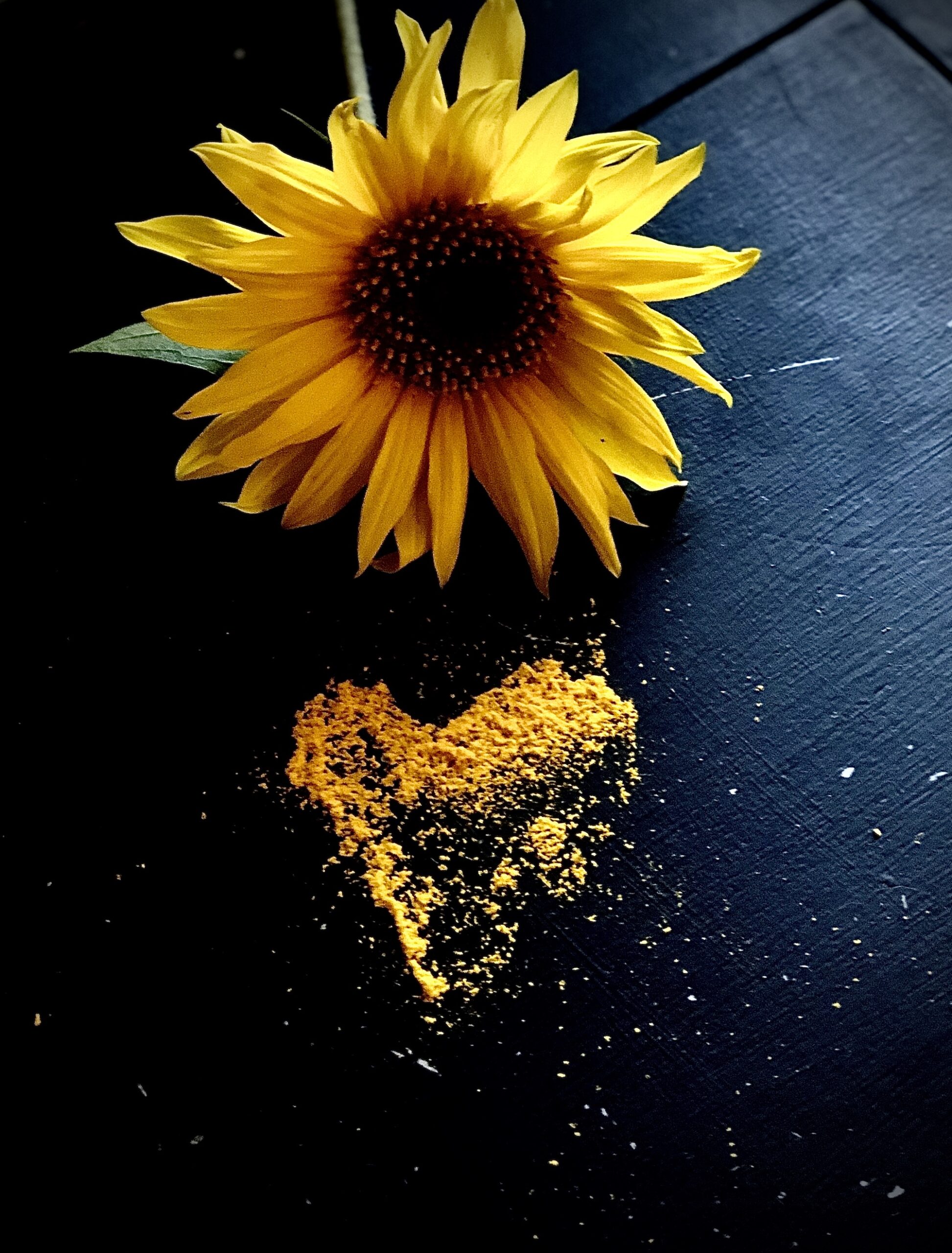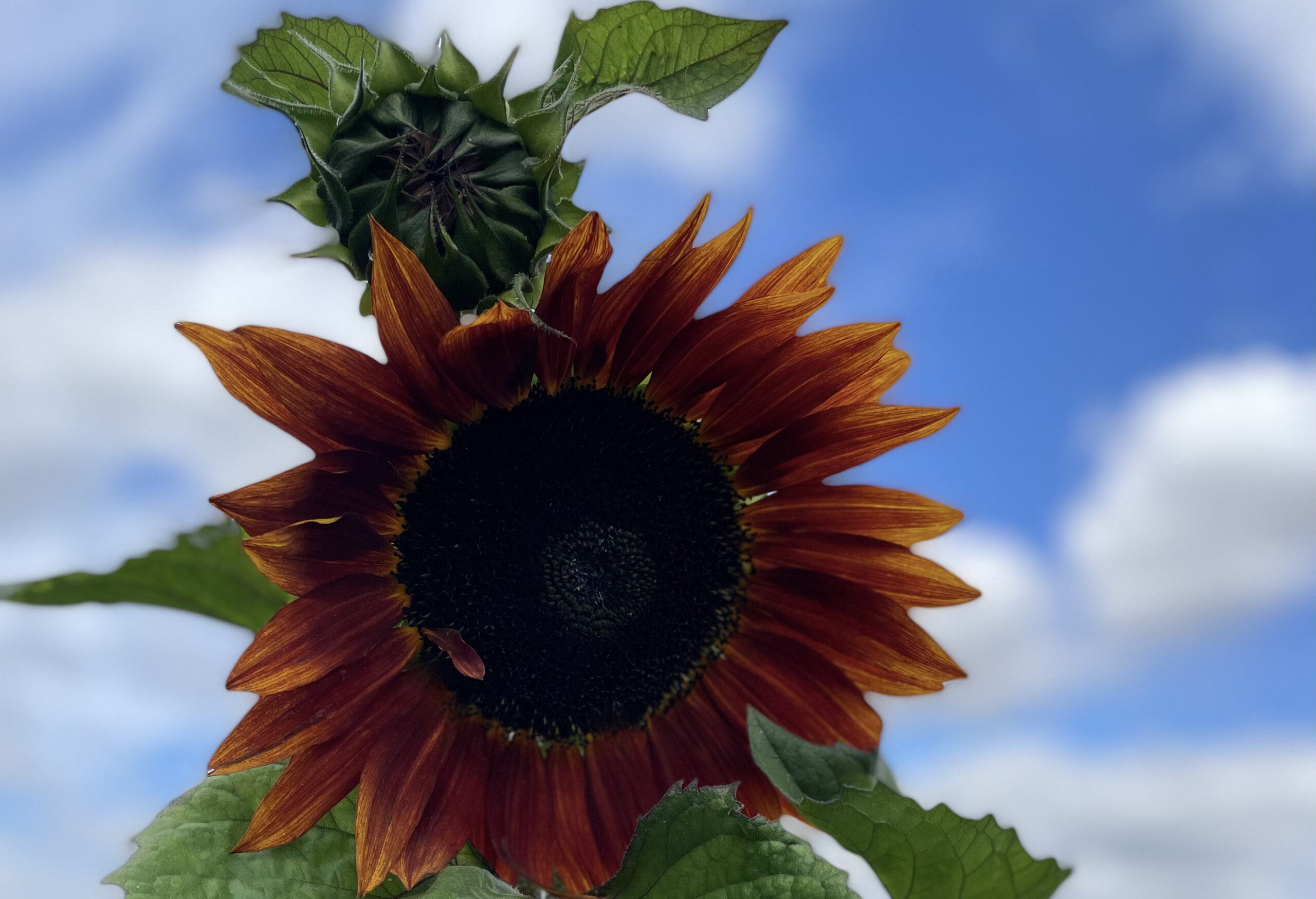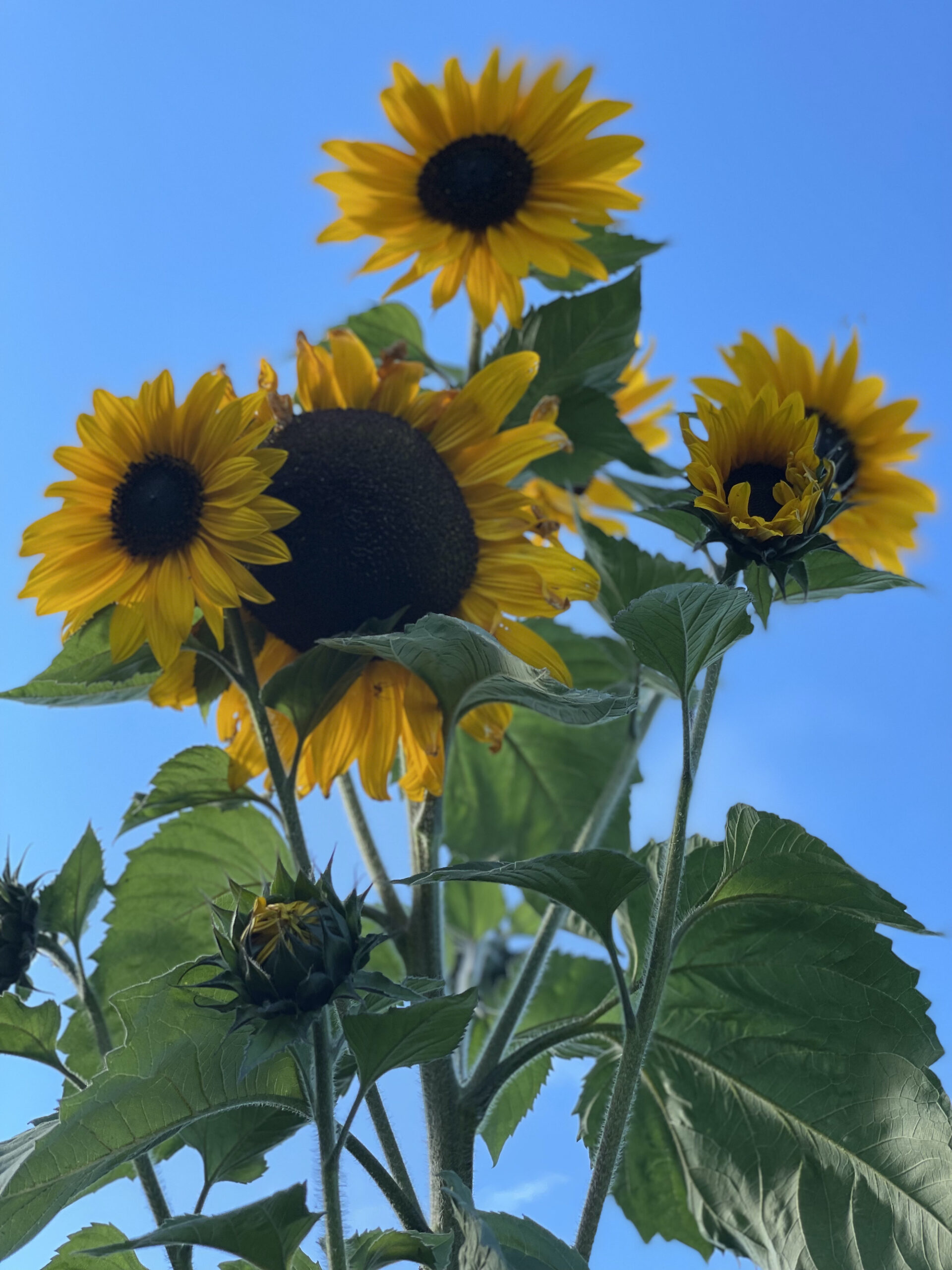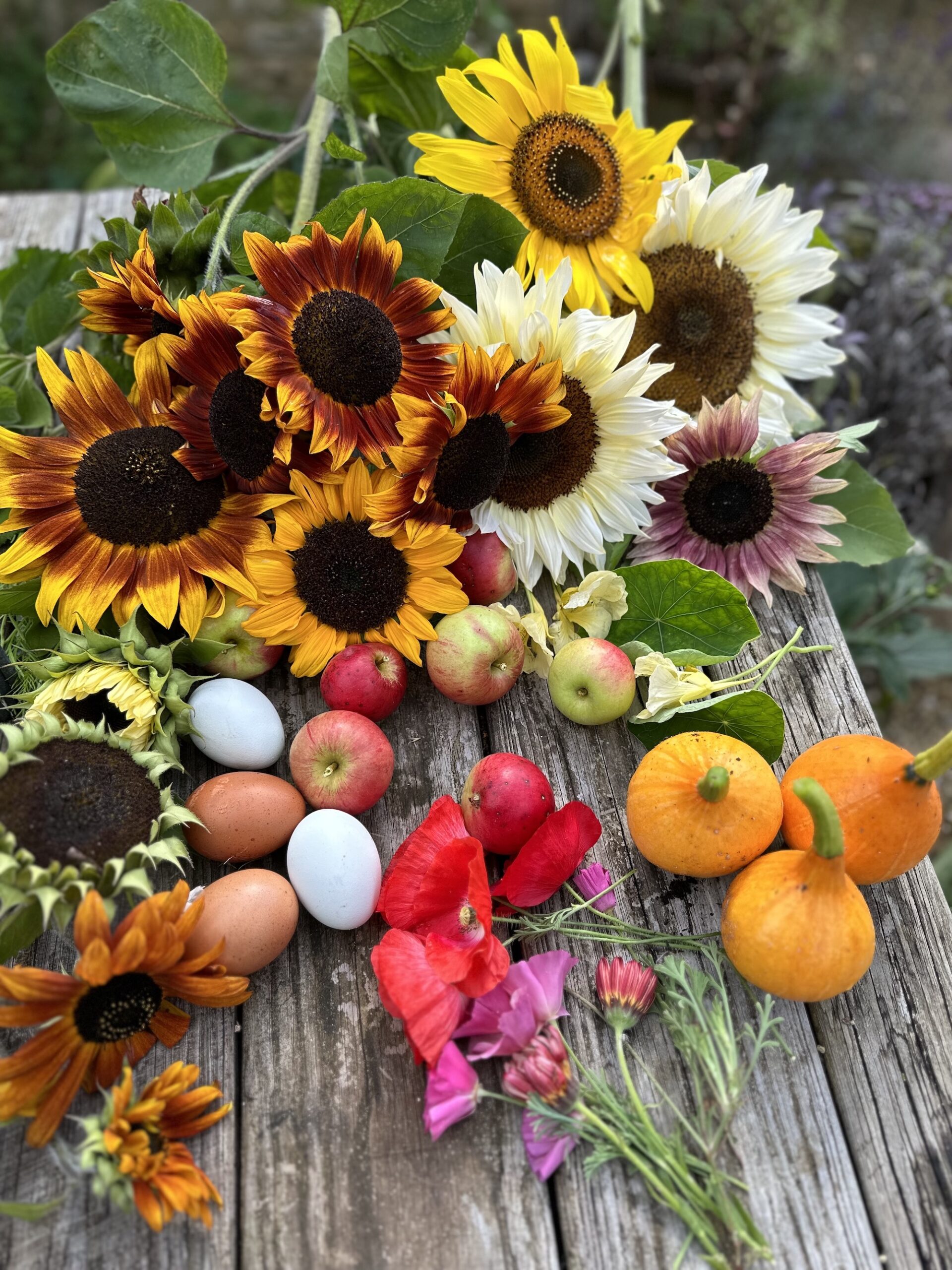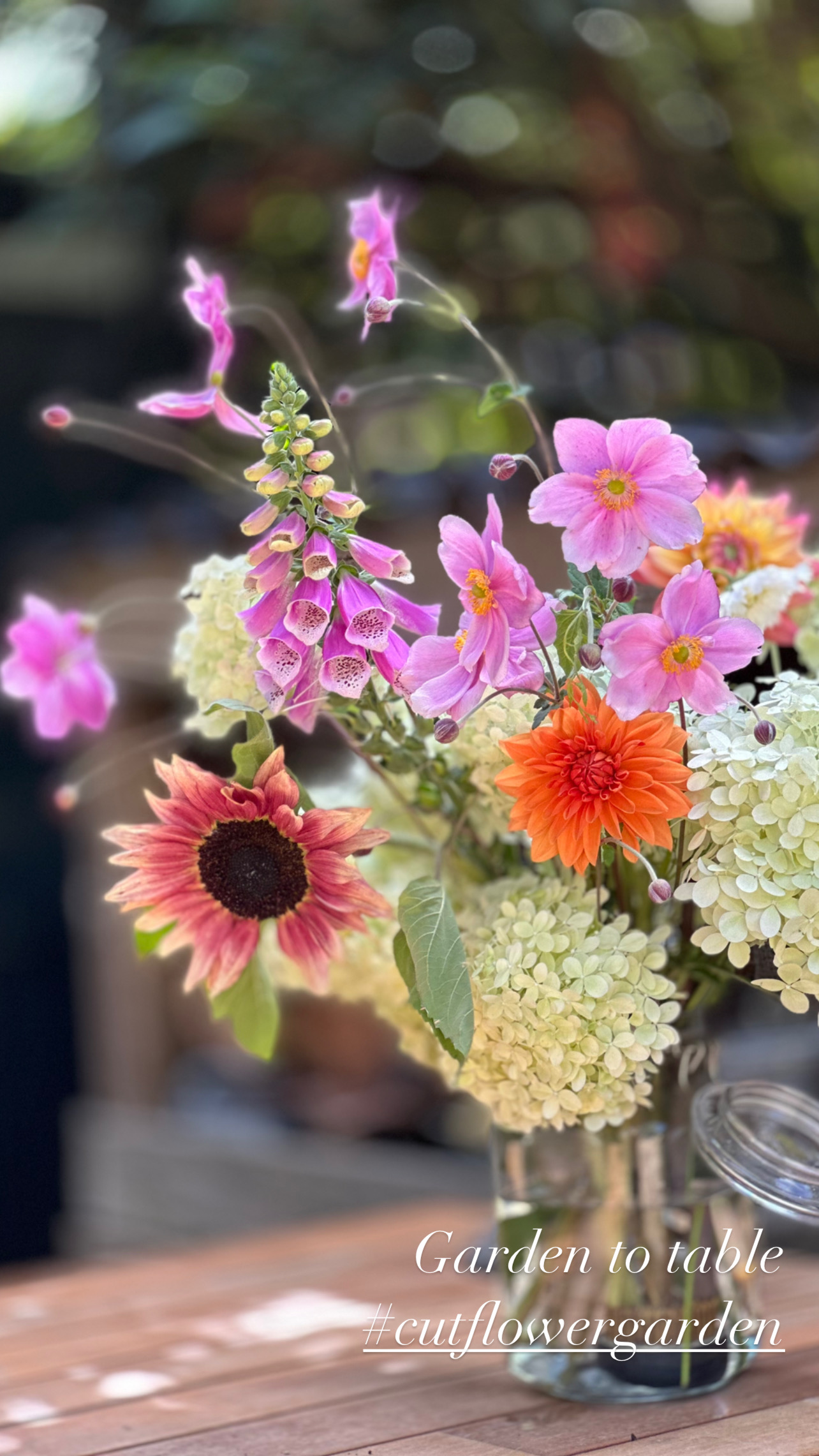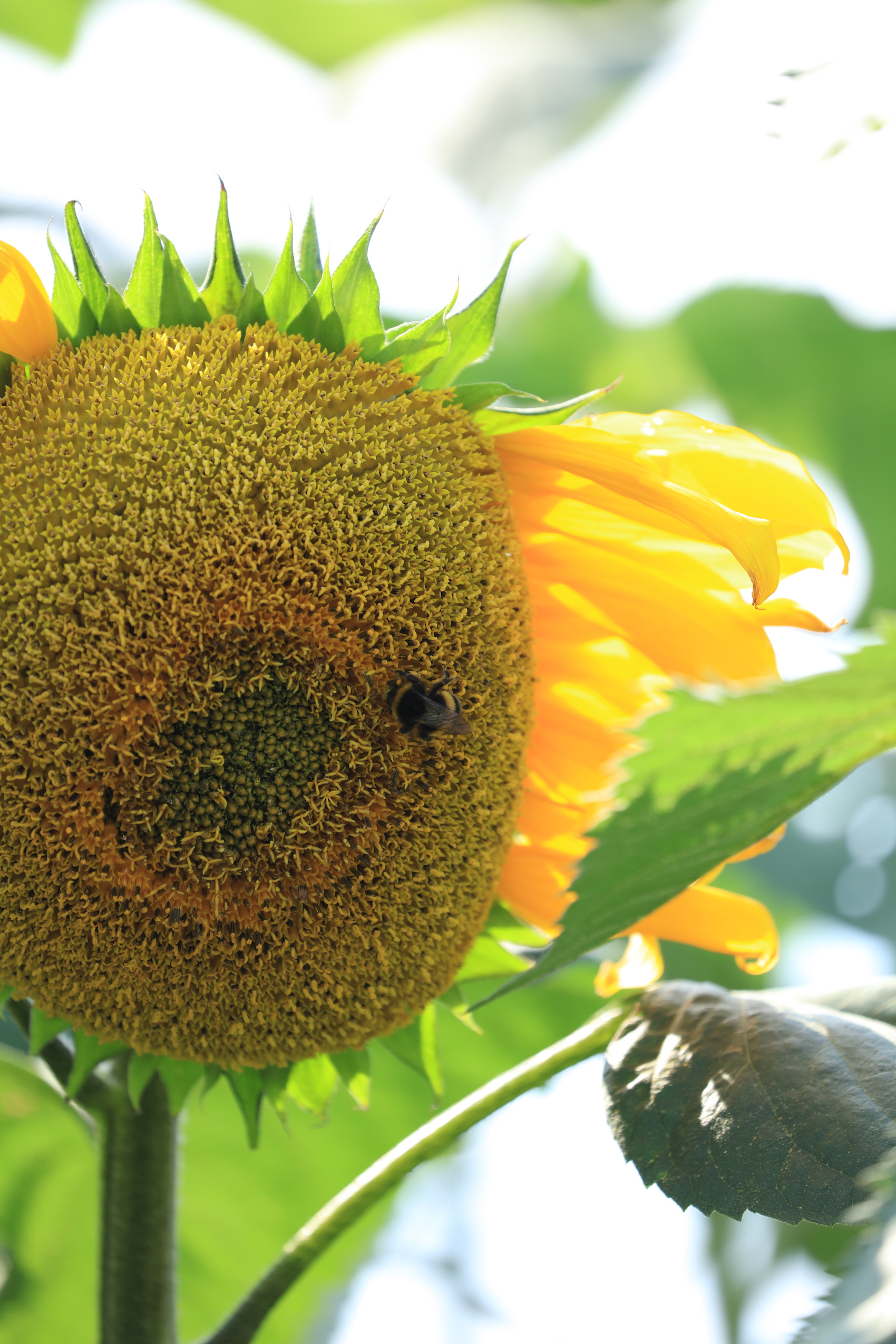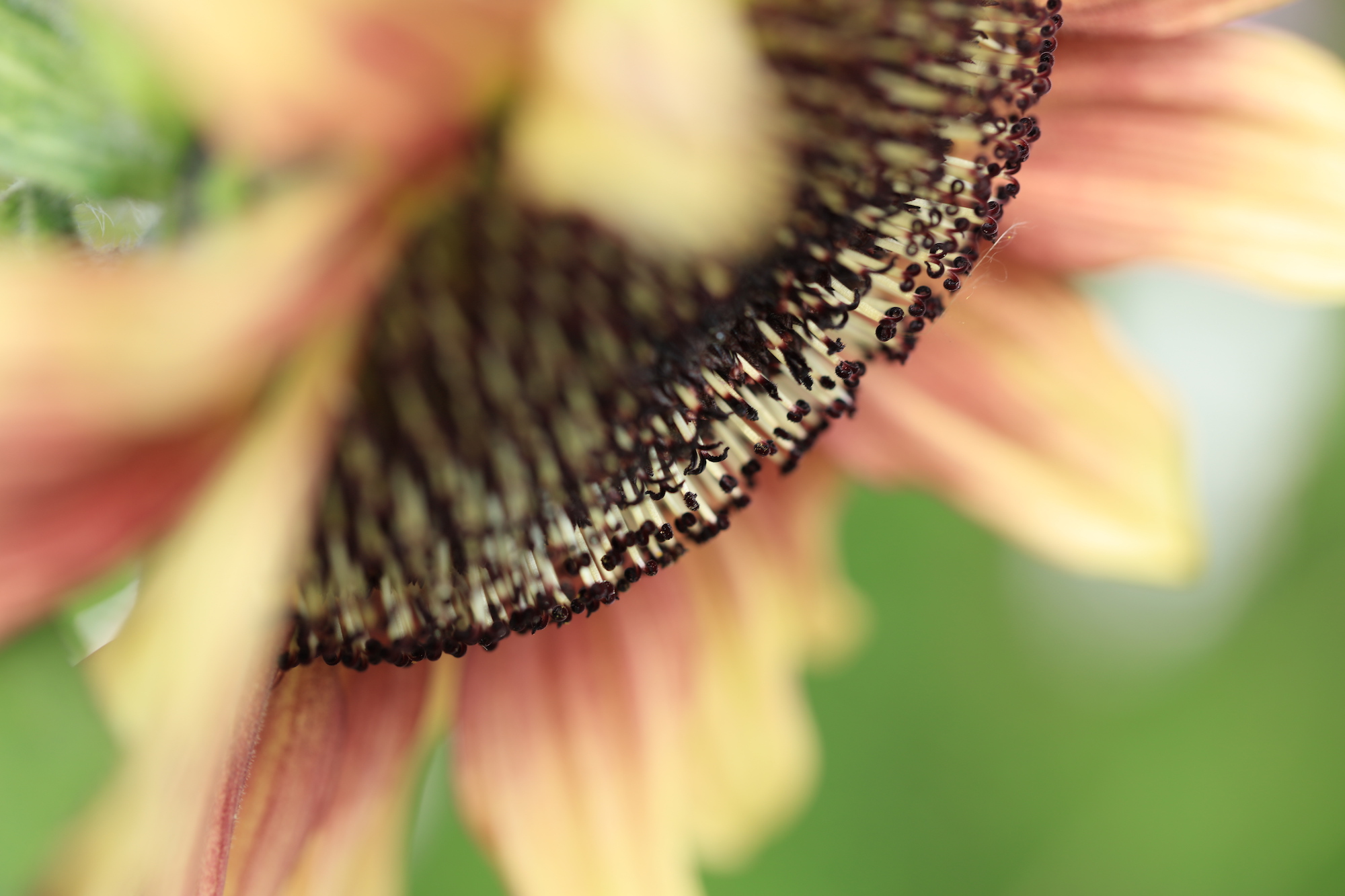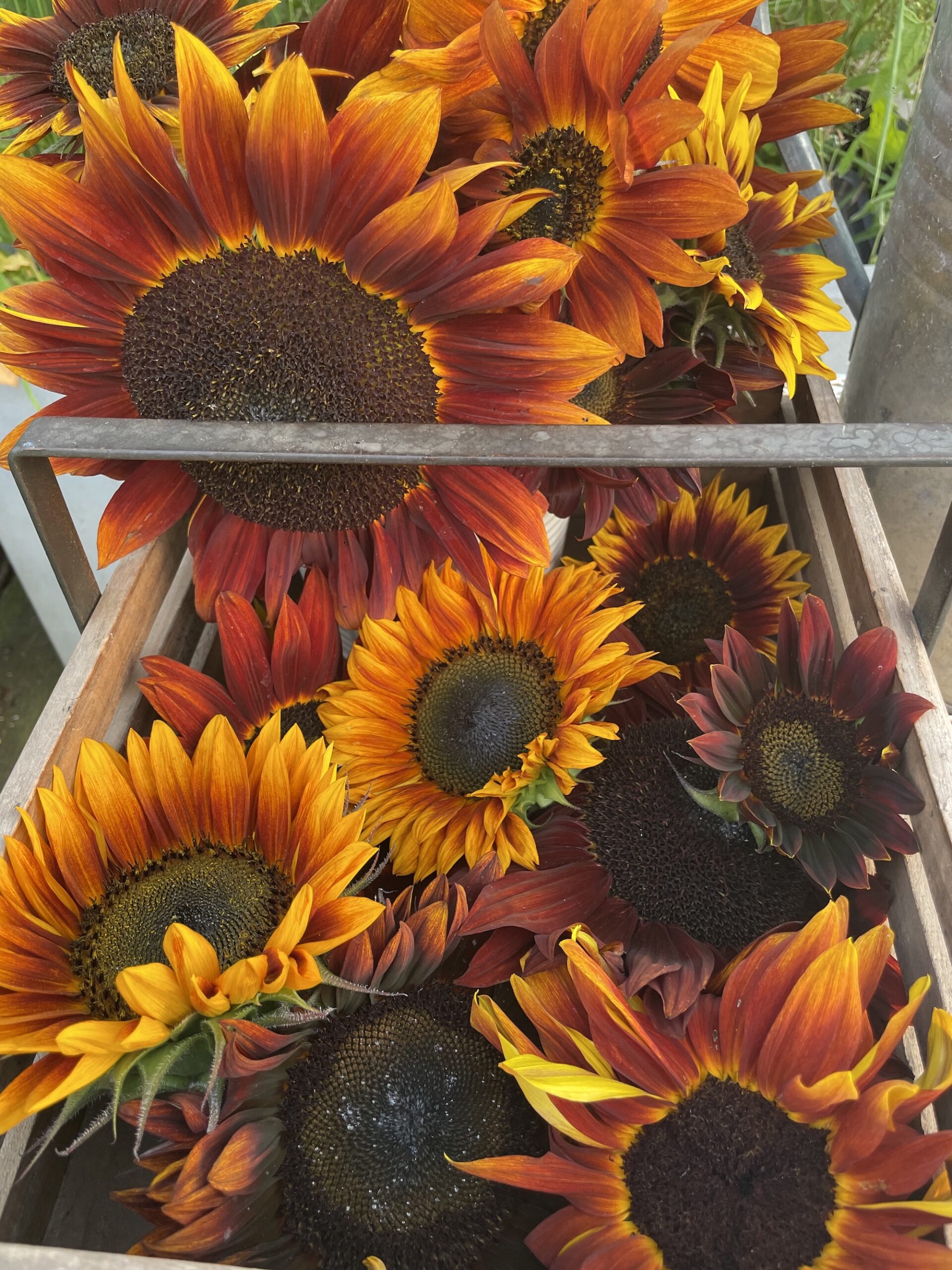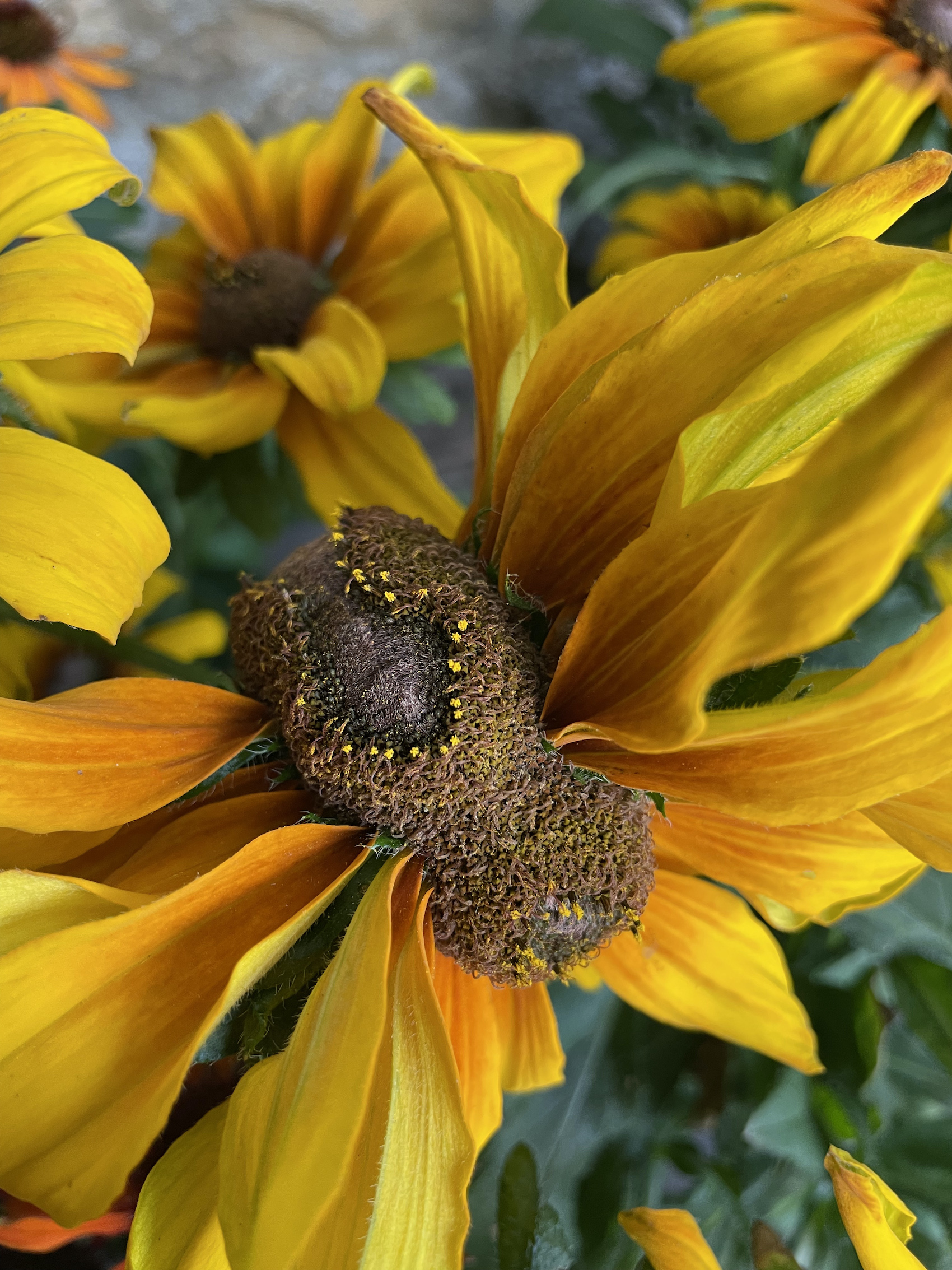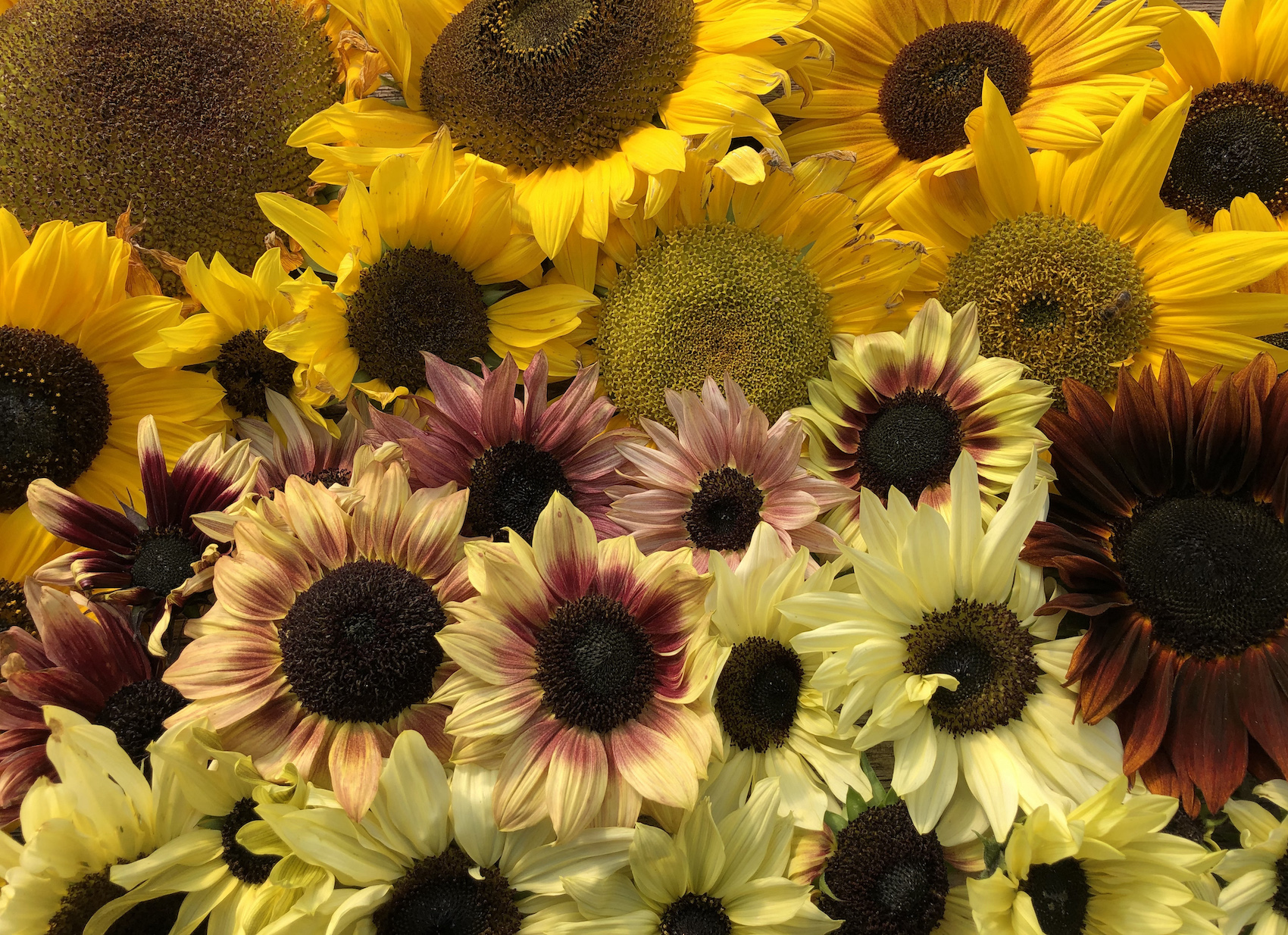 The daily dance 
From morning to evening young Sunflowers orientate their heads to face the Sun, often arching an entire 180° as they track the sun across the sky to get their dose of Vitamin D. This process is called heliotropism and helps to make the Sunflowers more attractive to bees and other pollinators leading to cross pollination, thus helping them to reproduce.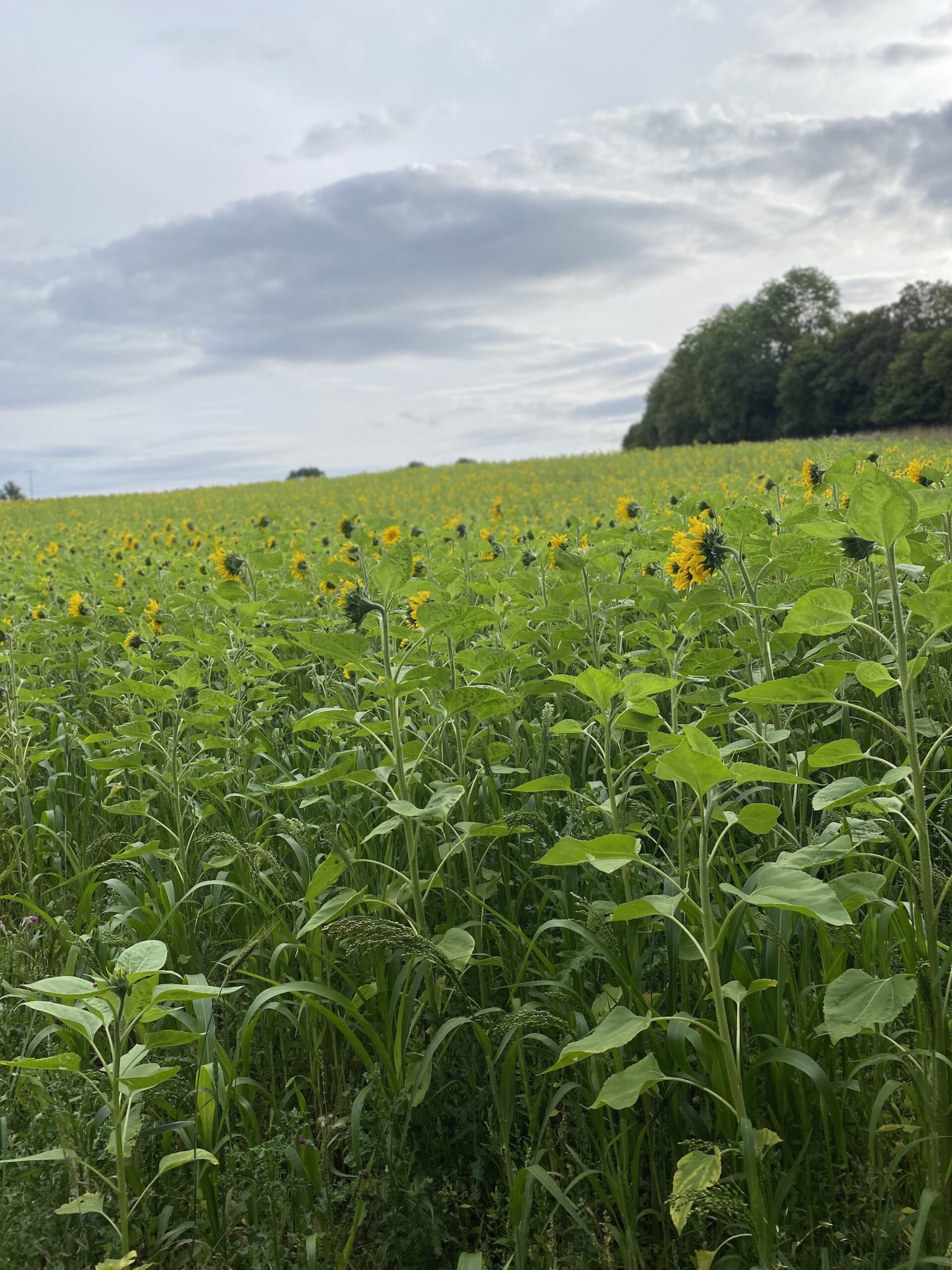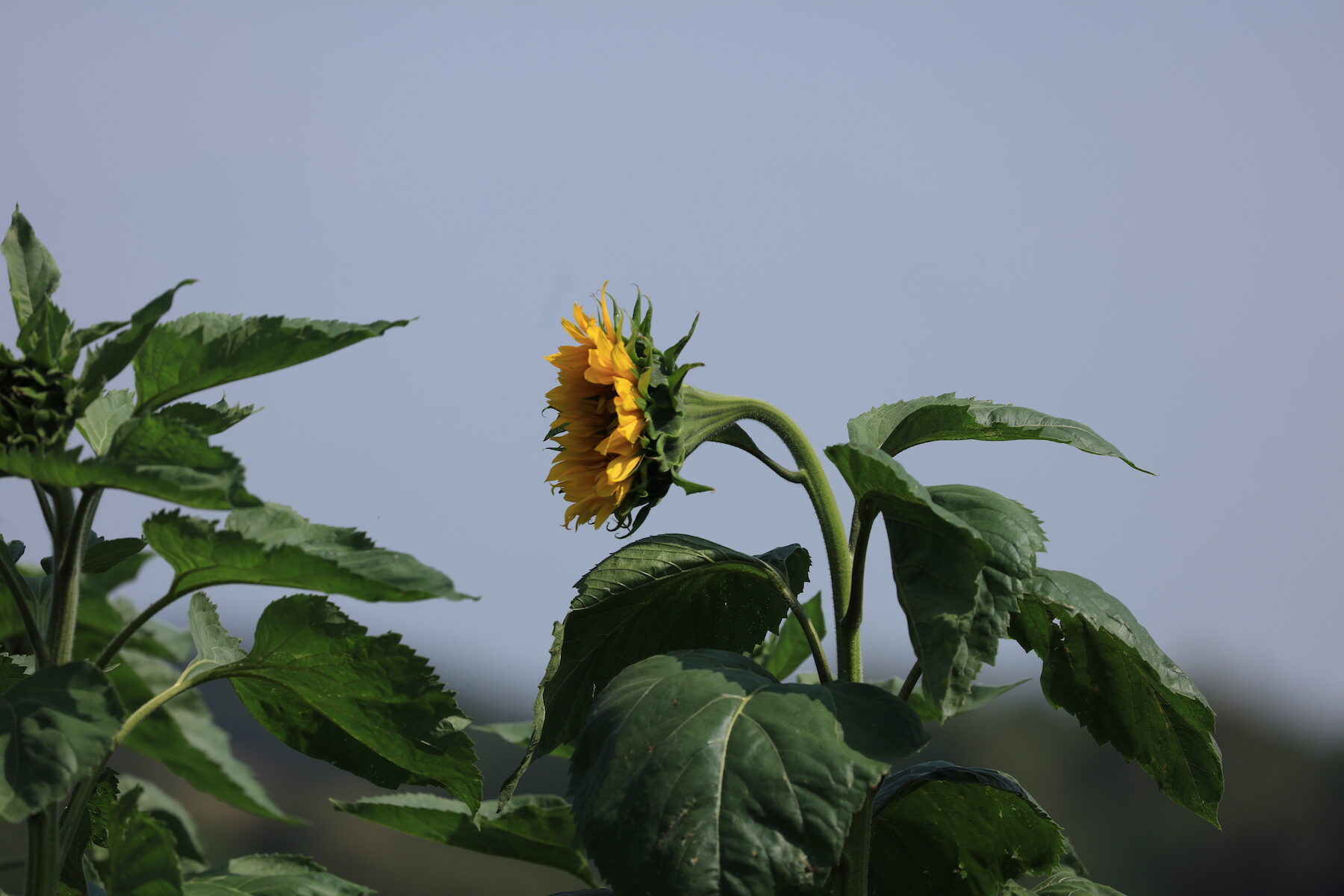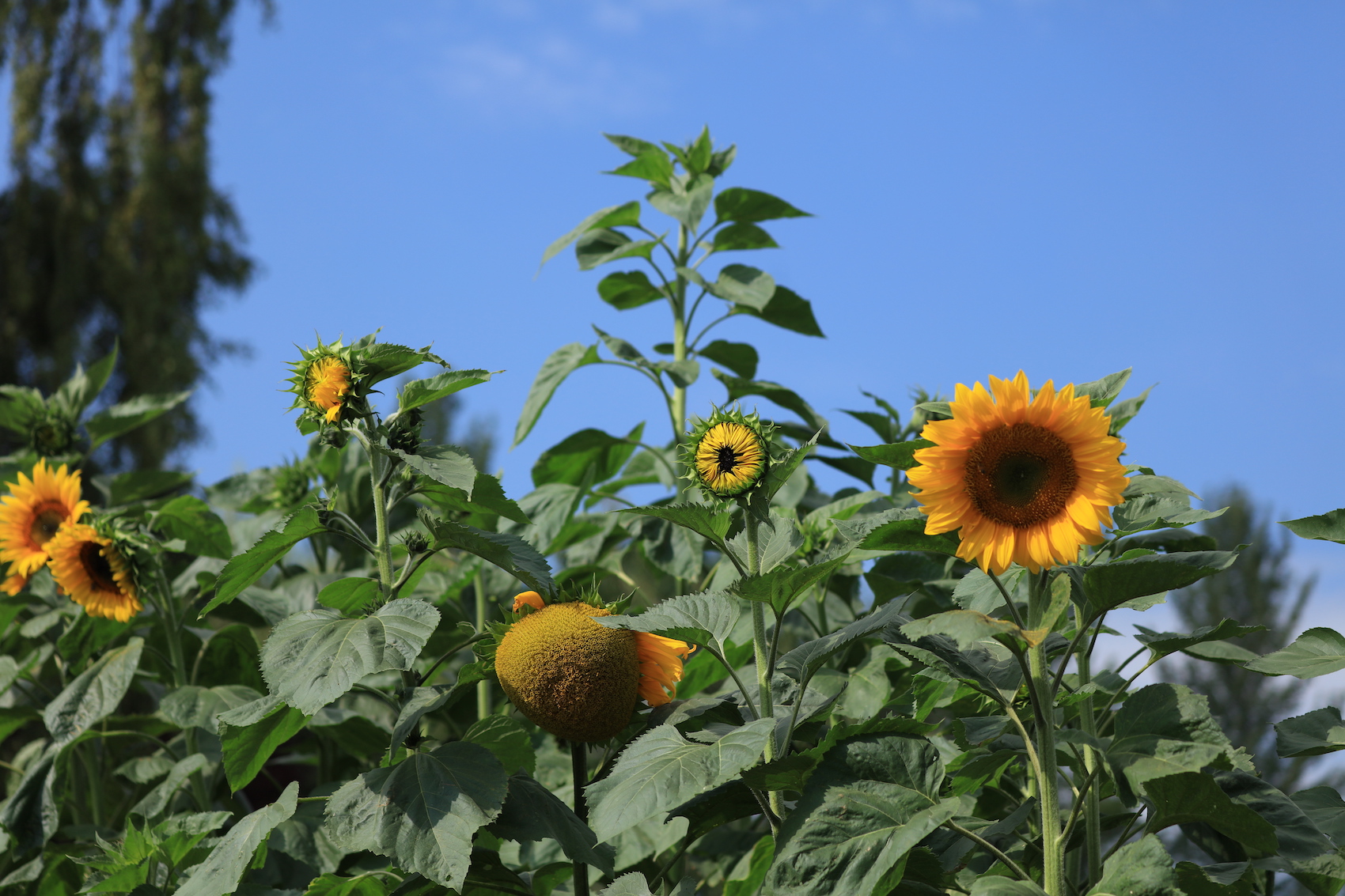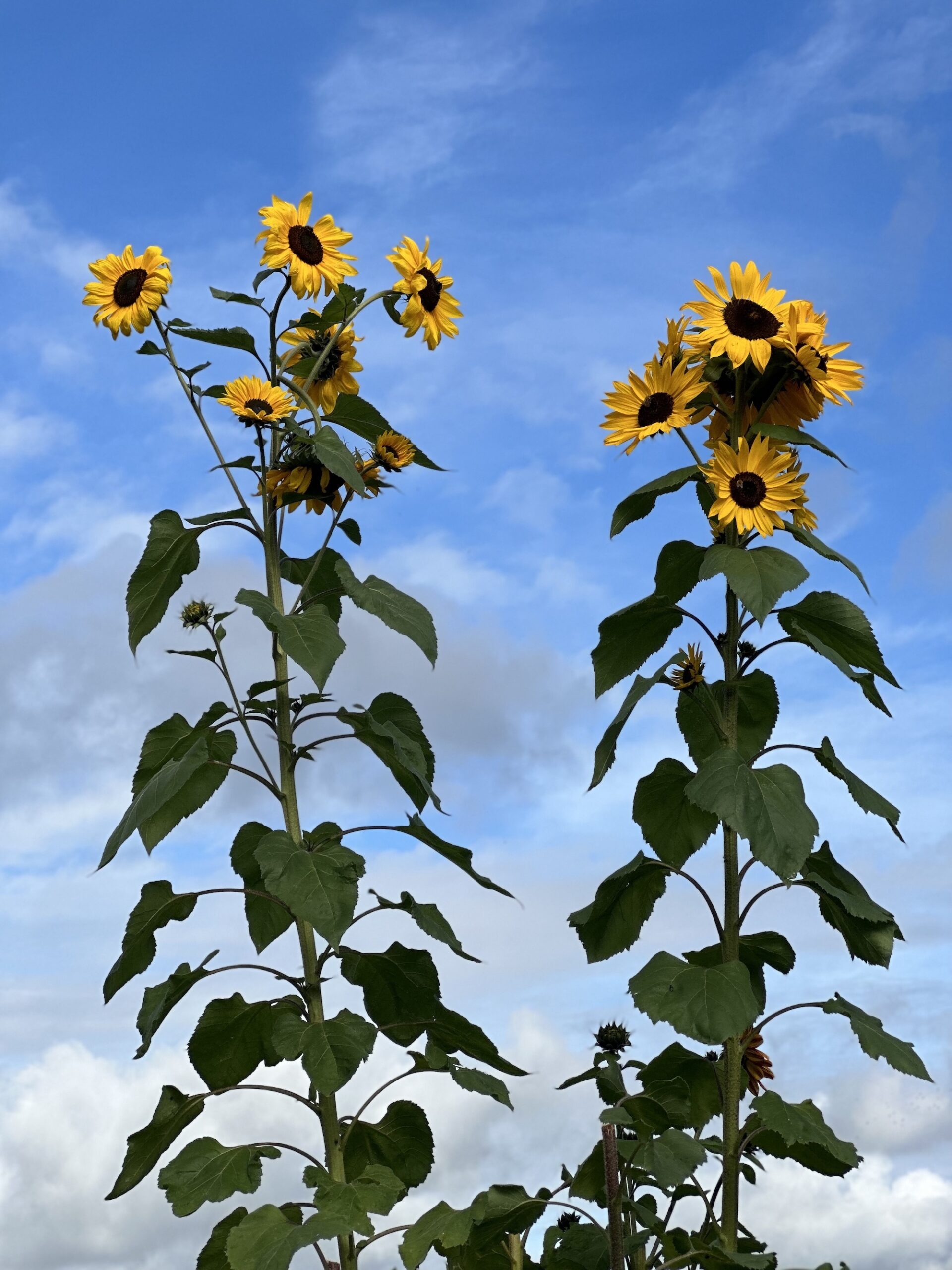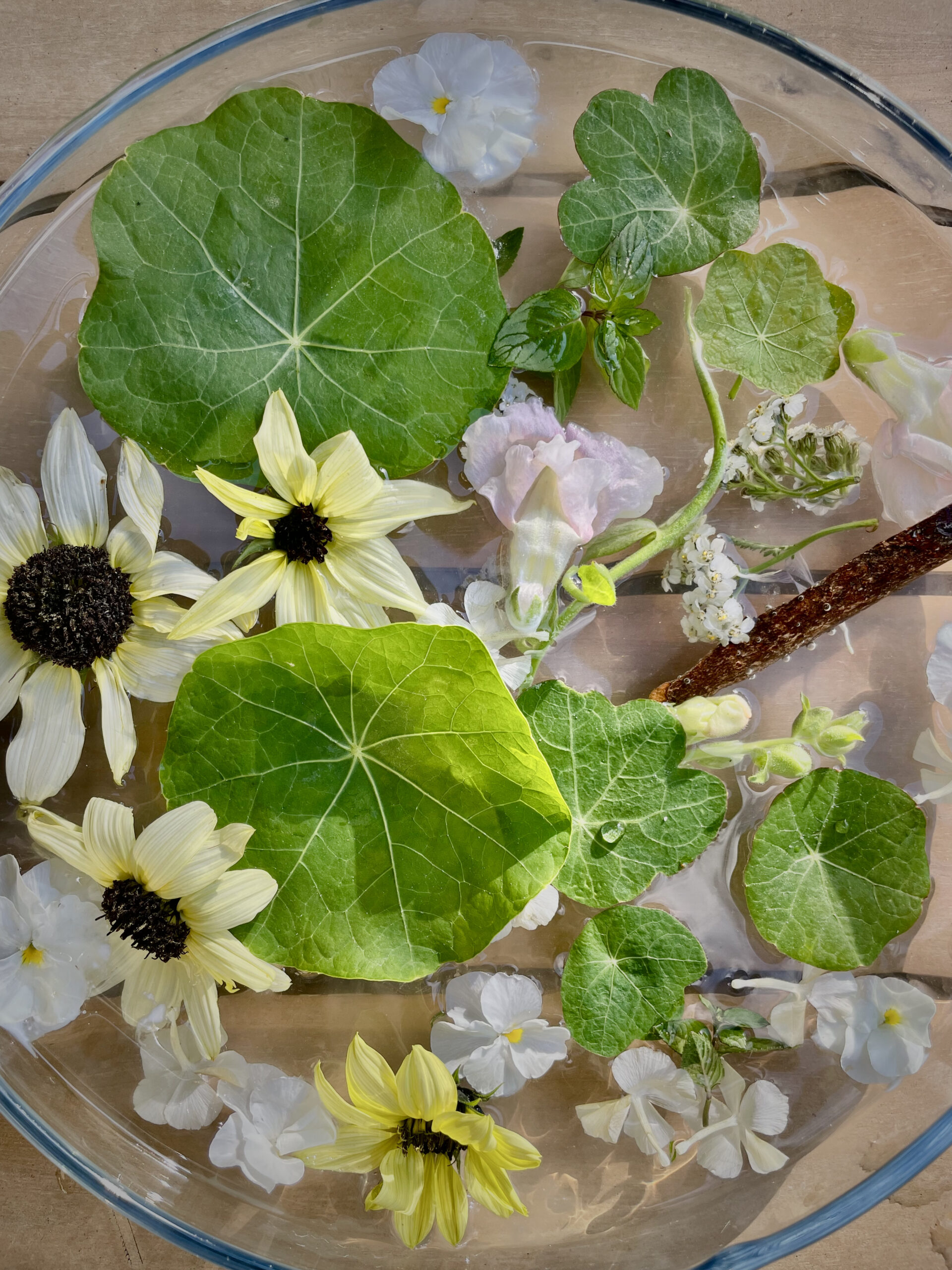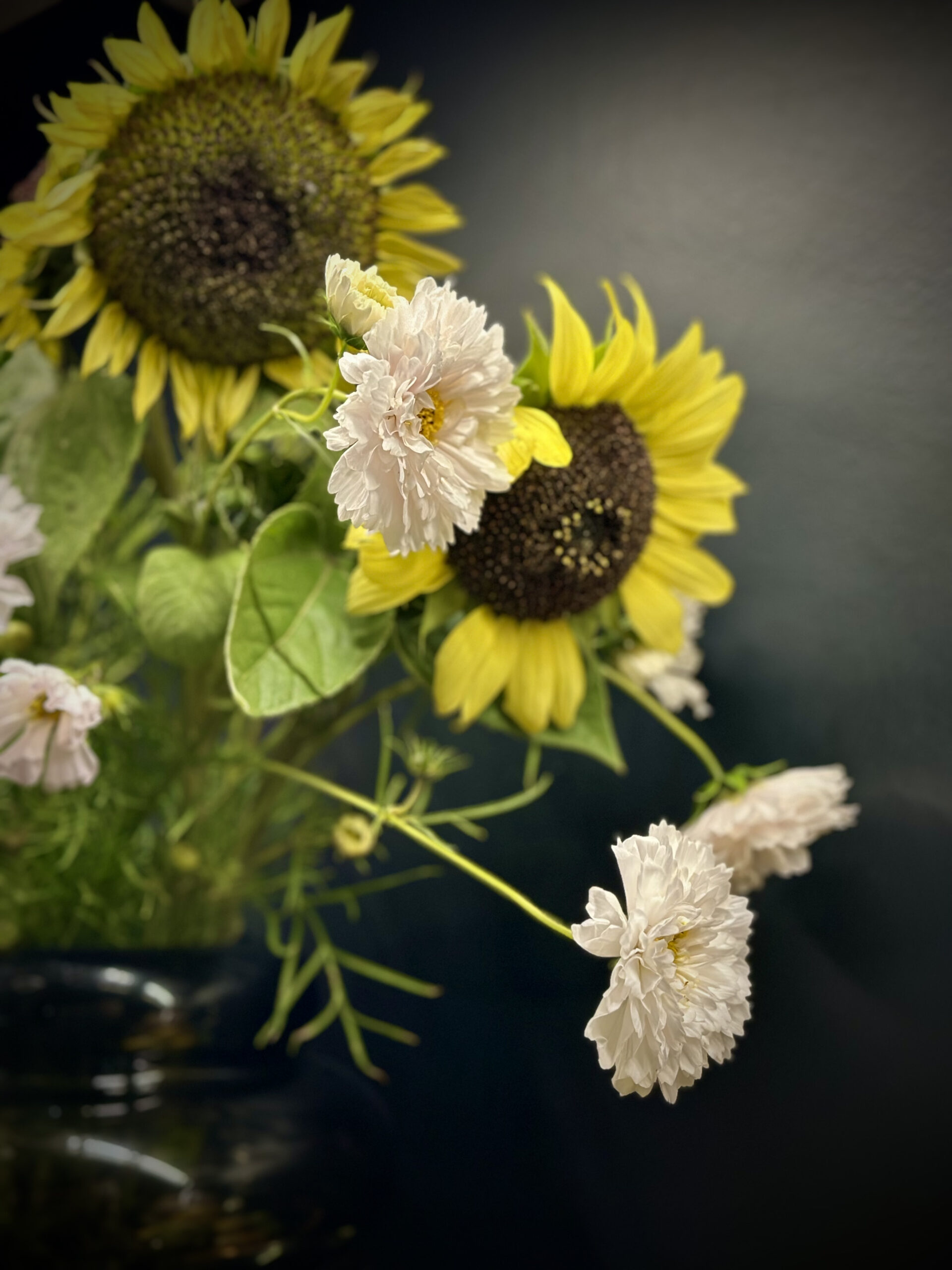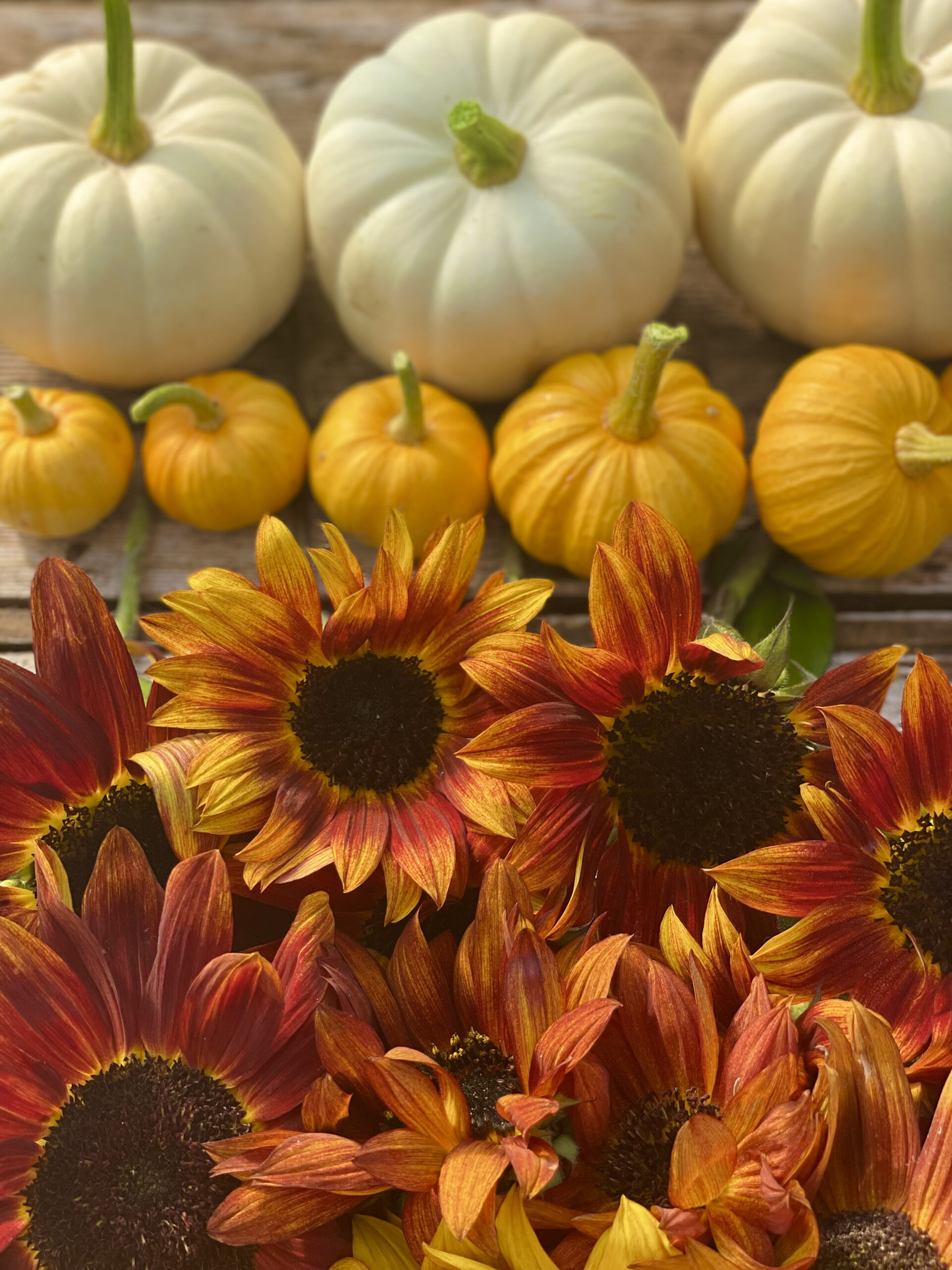 Sunday
In our minds Sunflowers have well and truly earned their place in our florals to covet series. Their popularity has stood the test of time and each one brings its own unique colours and variations. No two are ever the same.
A high yield in the productive garden. Check
Nearly entirely edible. Check
Impossible not to smile about. Check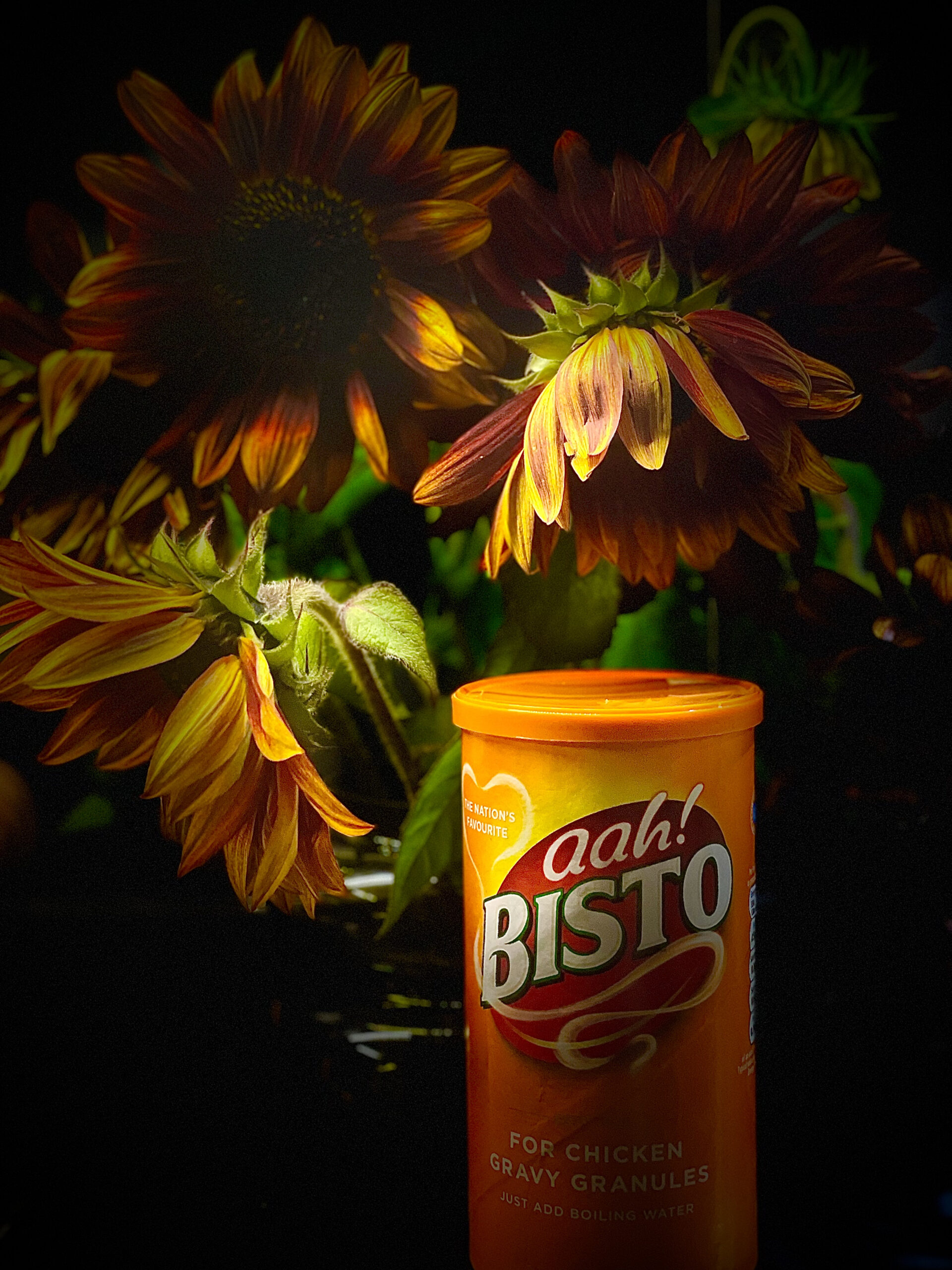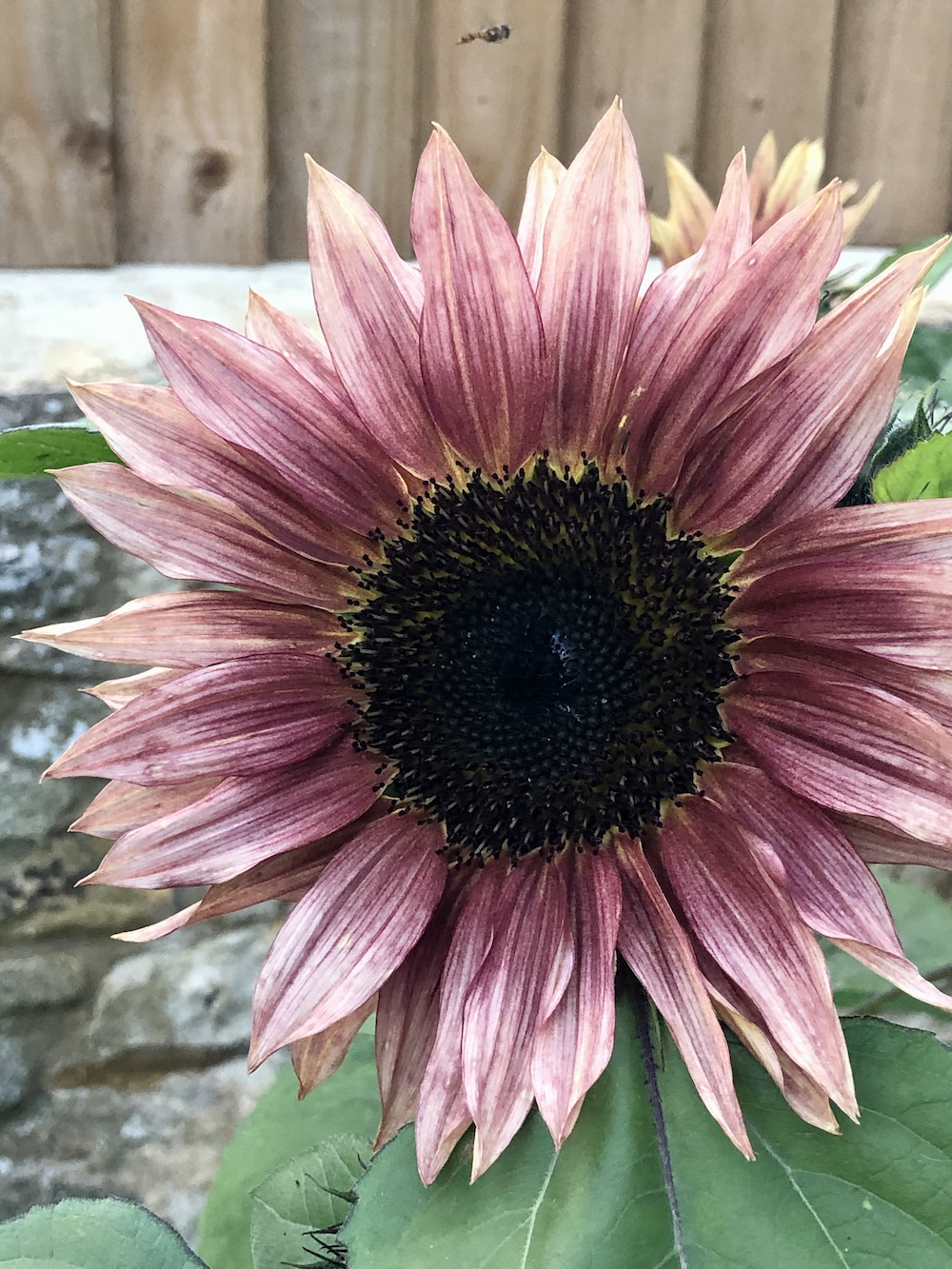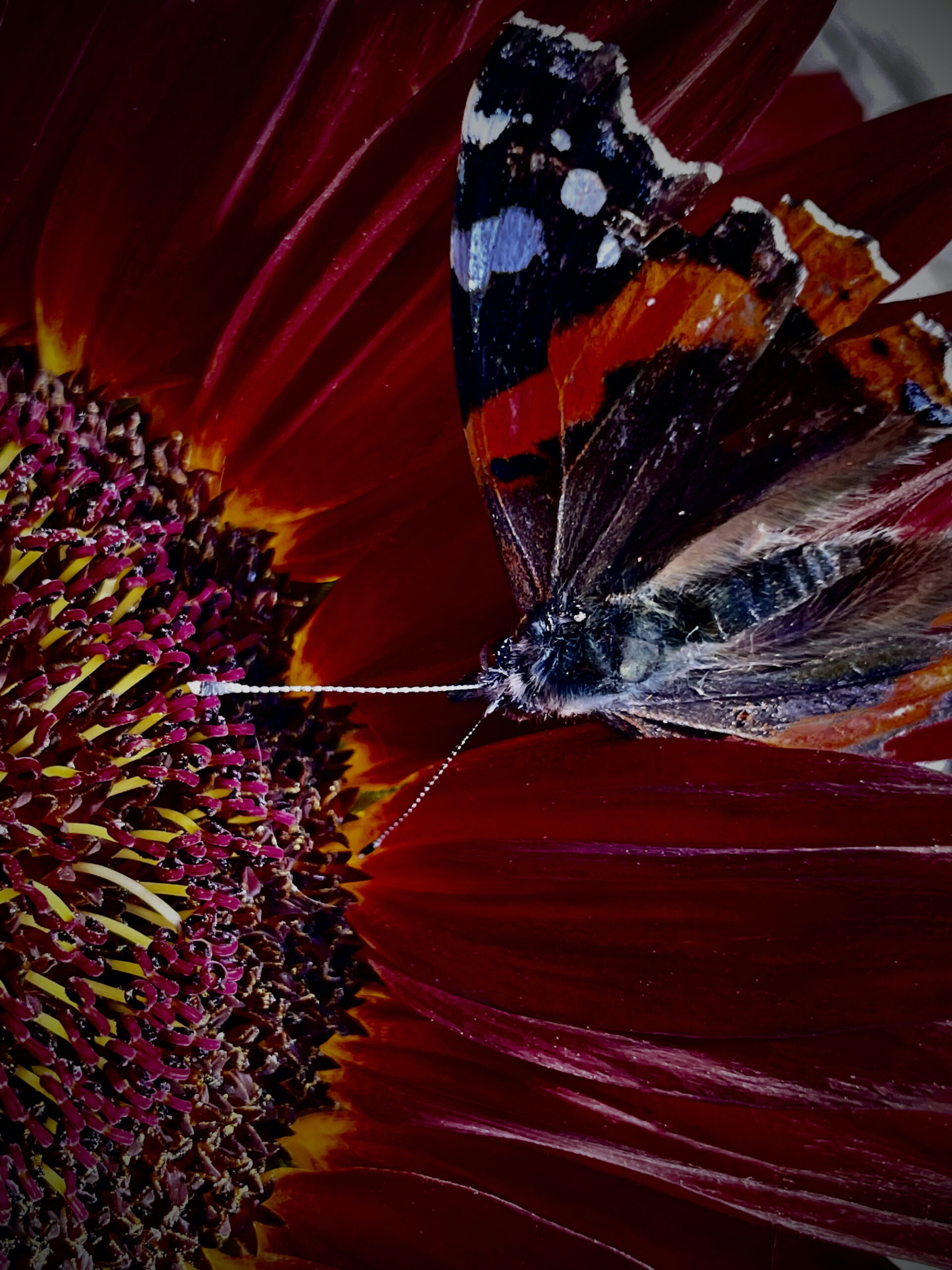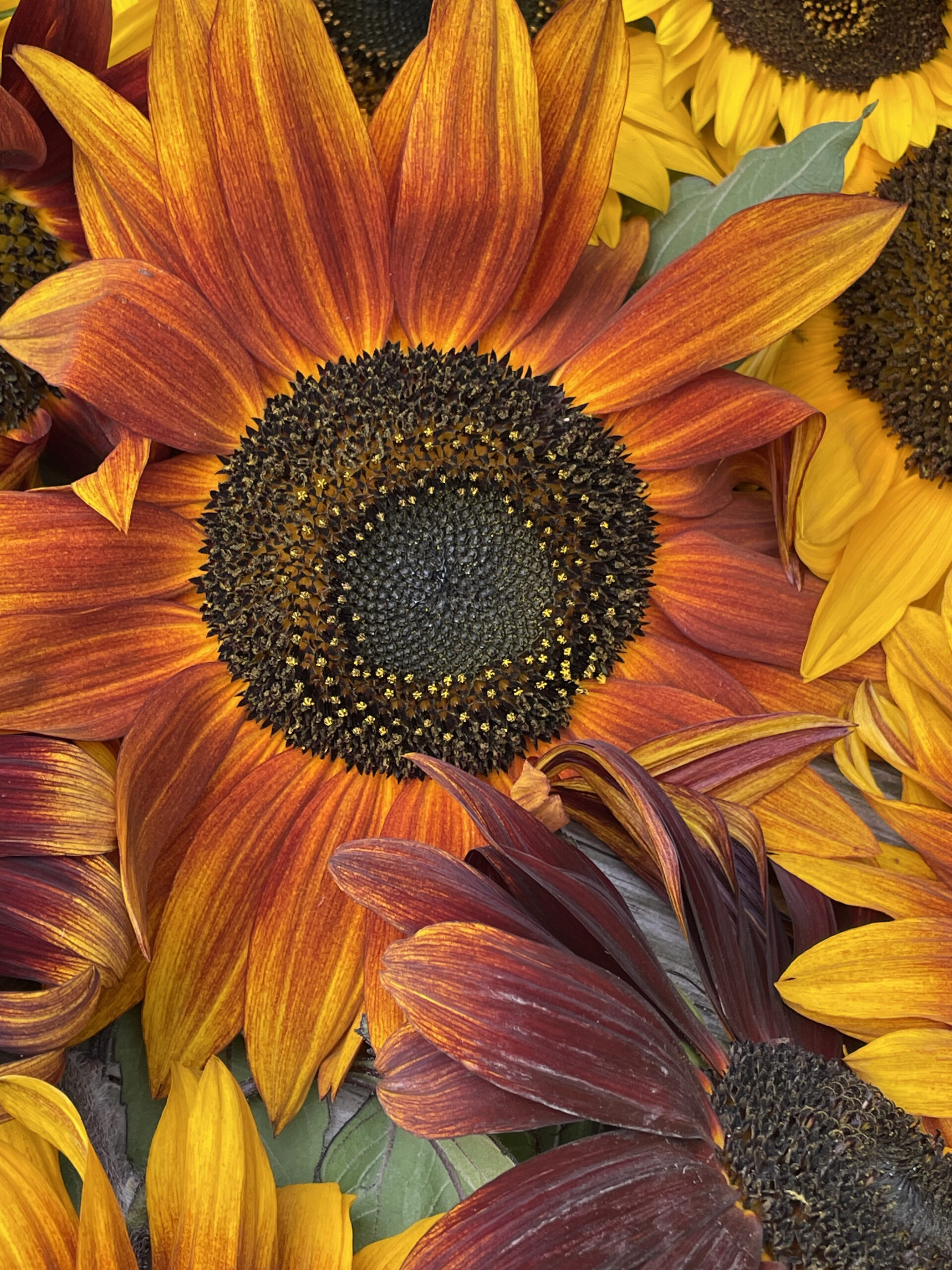 Come back soon where we will be posting our top ten Sunflower varieties to grow with ease based on our criteria of merits. Speak soon!
you may also like
Hellebores – florals to covet #1
all ingredients, words and images by HC 2023 ©