We designed and created an entirely white woodland as an integral part of the interconnecting journey of gardens in the grounds of Harpsden Wood House.  This fresh oasis of tranquility shines bright in every season.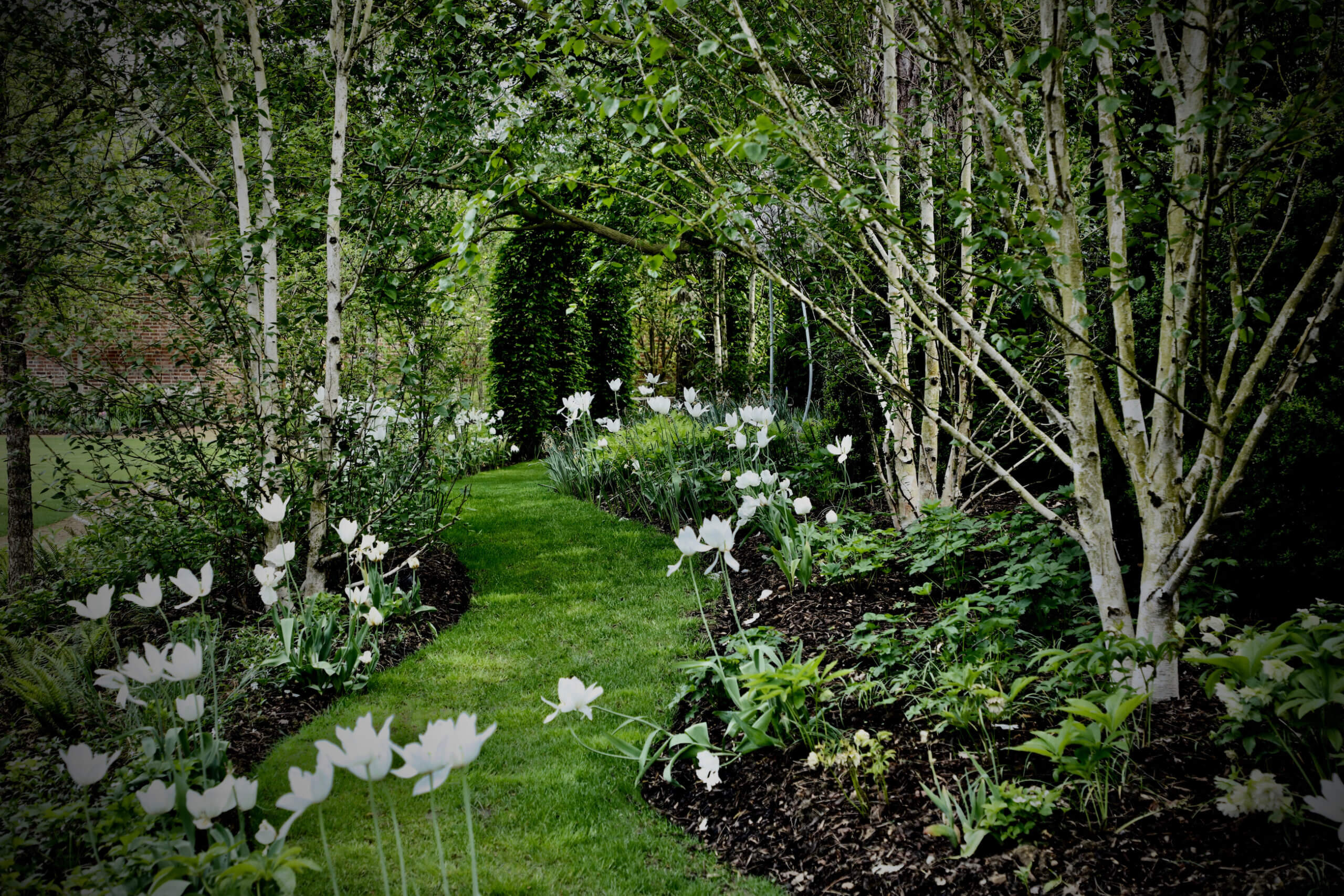 "The shortest day has passed, and whatever nastiness of weather we may look forward to in January and February, at least we notice that the days are getting longer. Minute by minute they lengthen out. It takes some weeks before we become aware of the change. It is imperceptible even as the growth of a child, as you watch it day by day, until the moment comes when with a start of delighted surprise we realise that we can stay out of doors in a twilight lasting for another quarter of a precious hour."

– Vita Sackville-West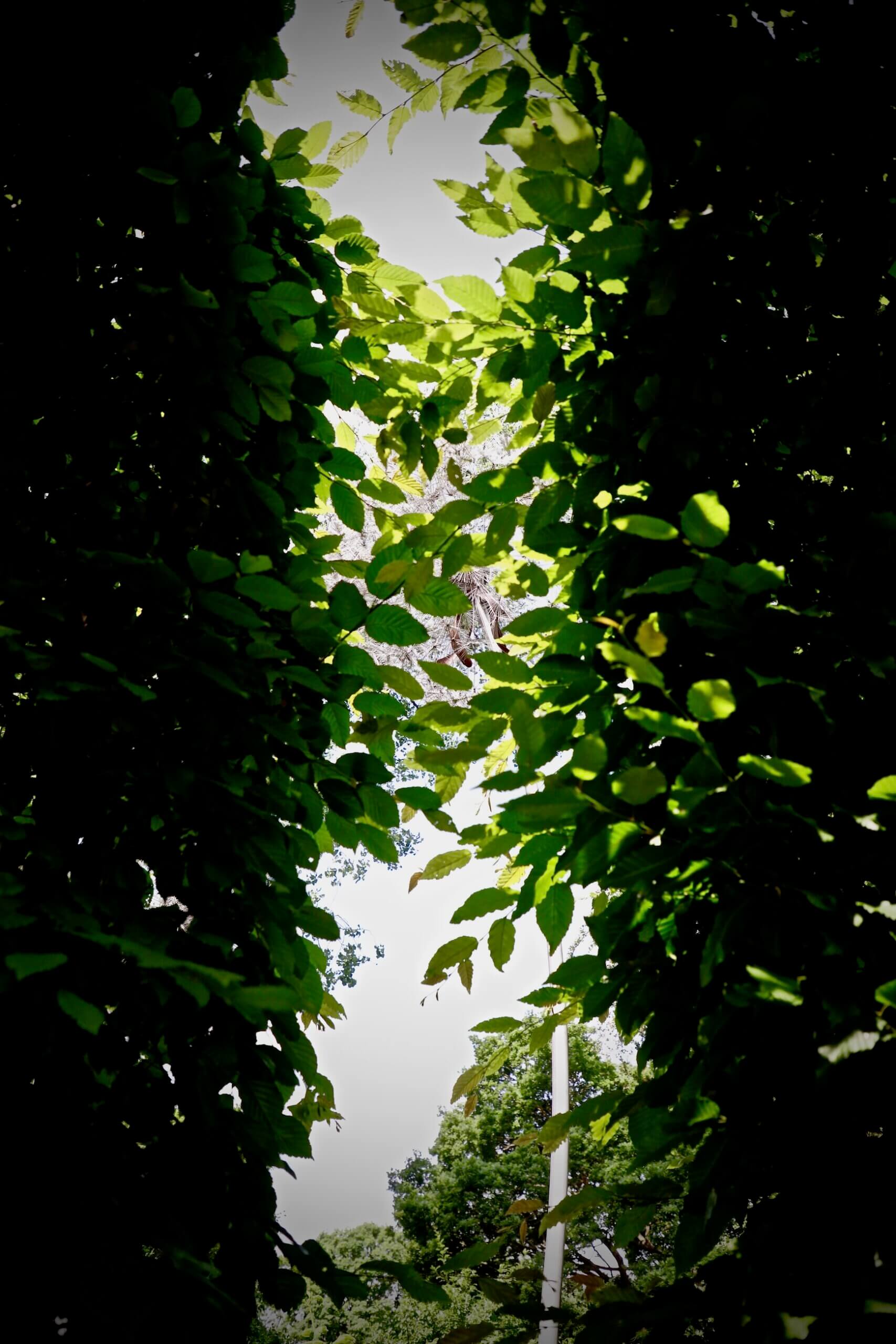 The woodland planting scheme strictly only contains, white bulbs, white seasonal flowers, white bark and white blossom. In total there are 229 varieties of plants and trees designed with to paint this landscape scheme. Five commissioned giant dandelion sculptures are discovered amongst the trees as the woodland is travelled. At night fibre optic lights illuminate like Fireflies floating through the woods. We have opted to share Spring in the white woodland with you during this very cold frosty February.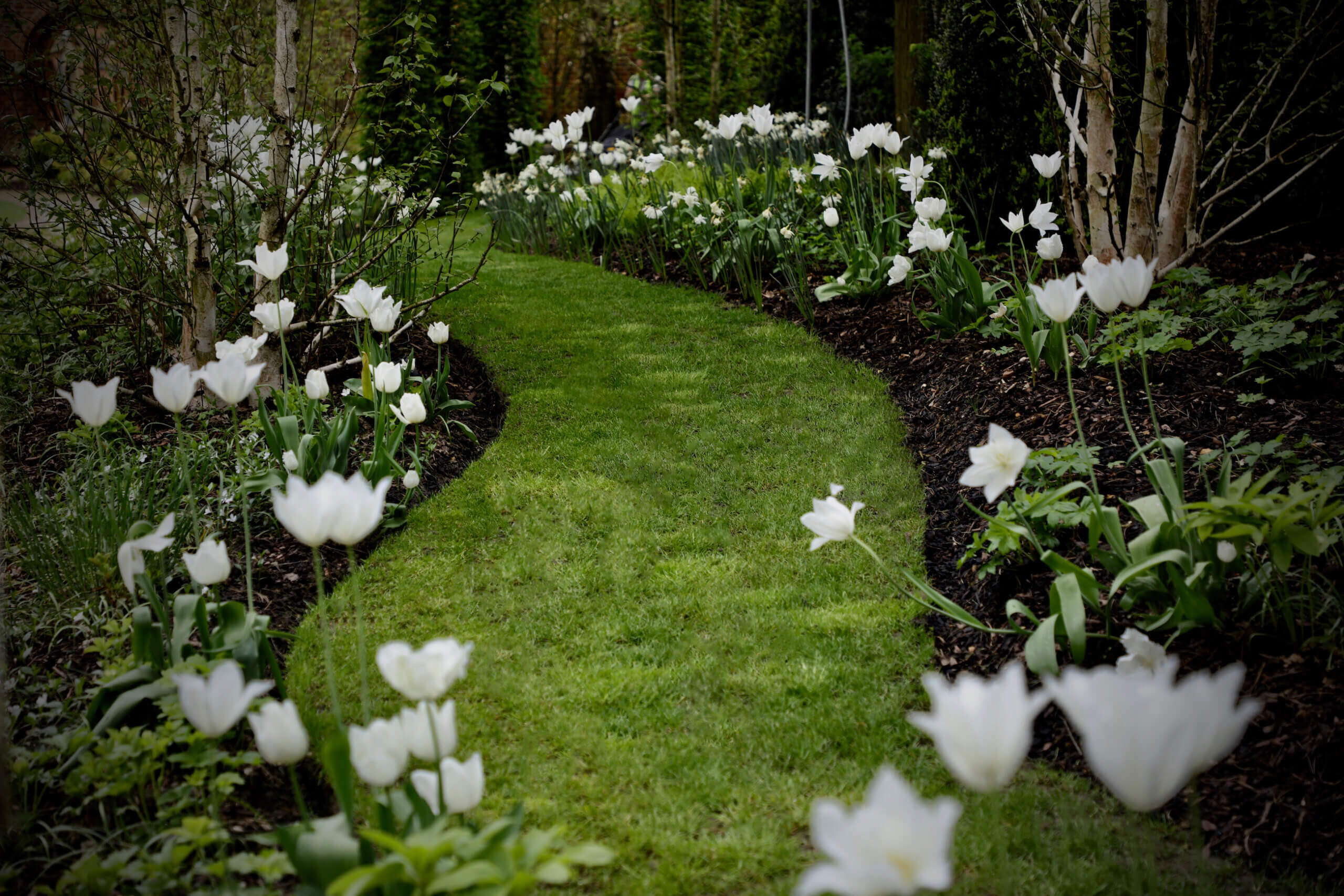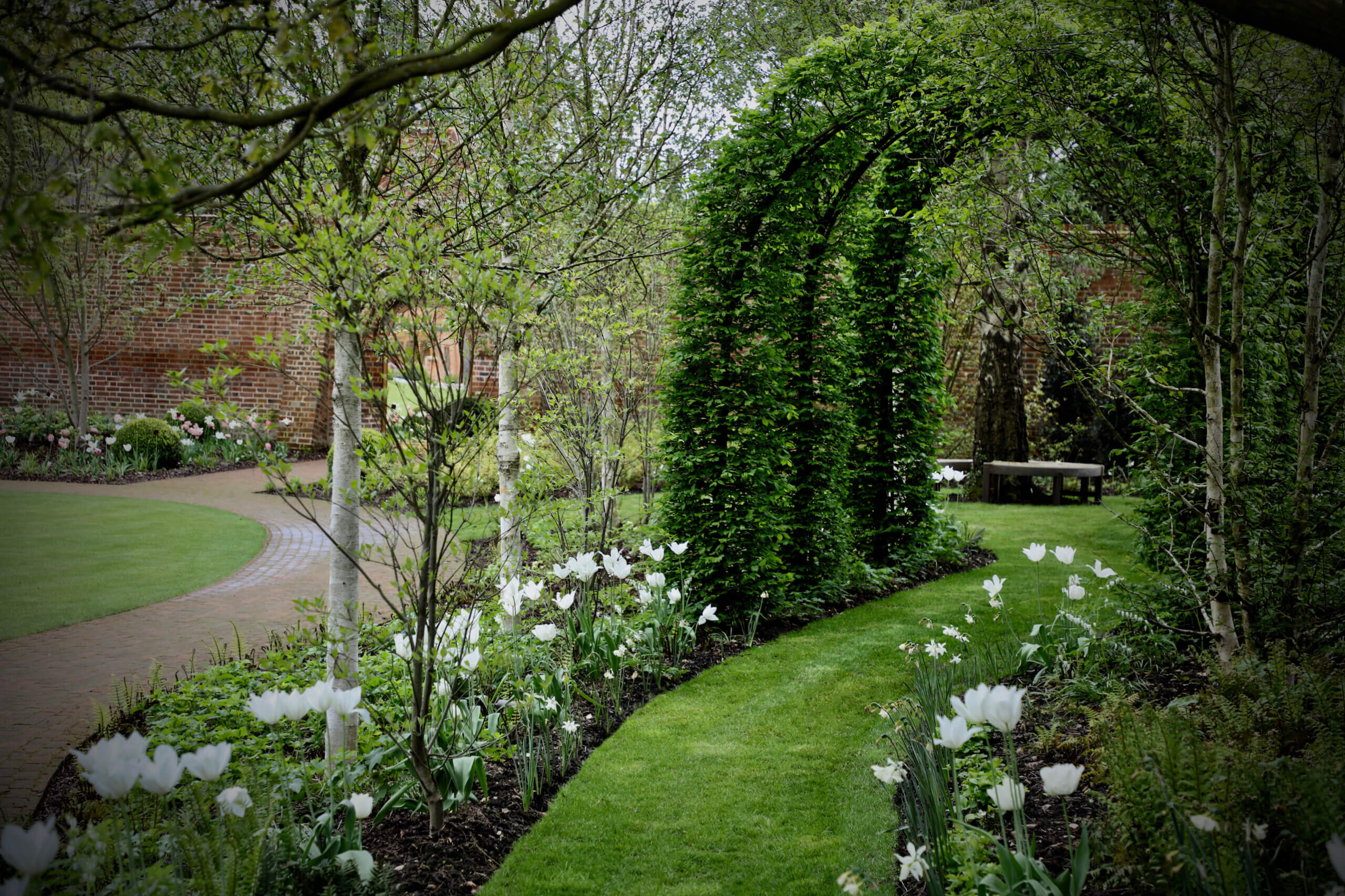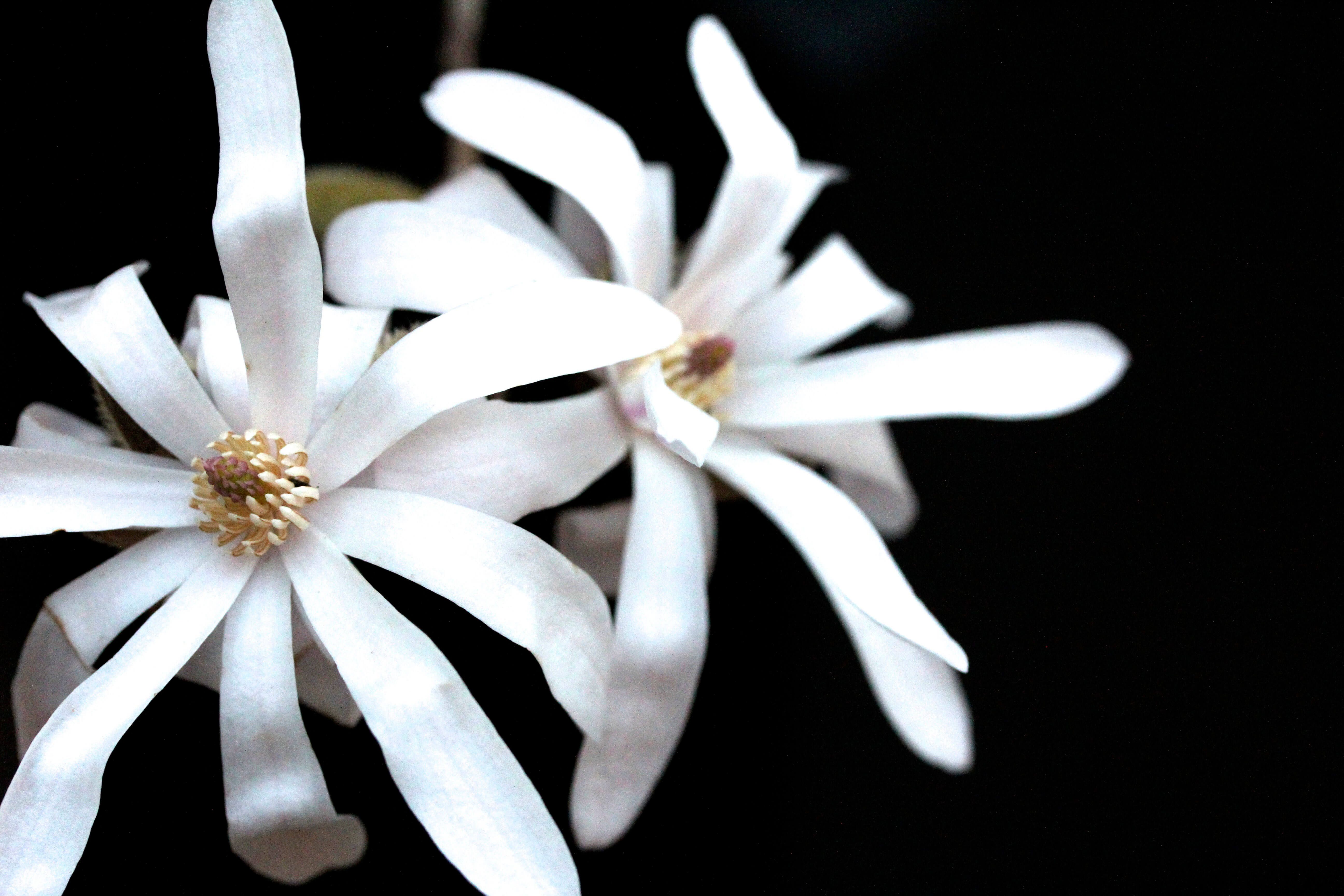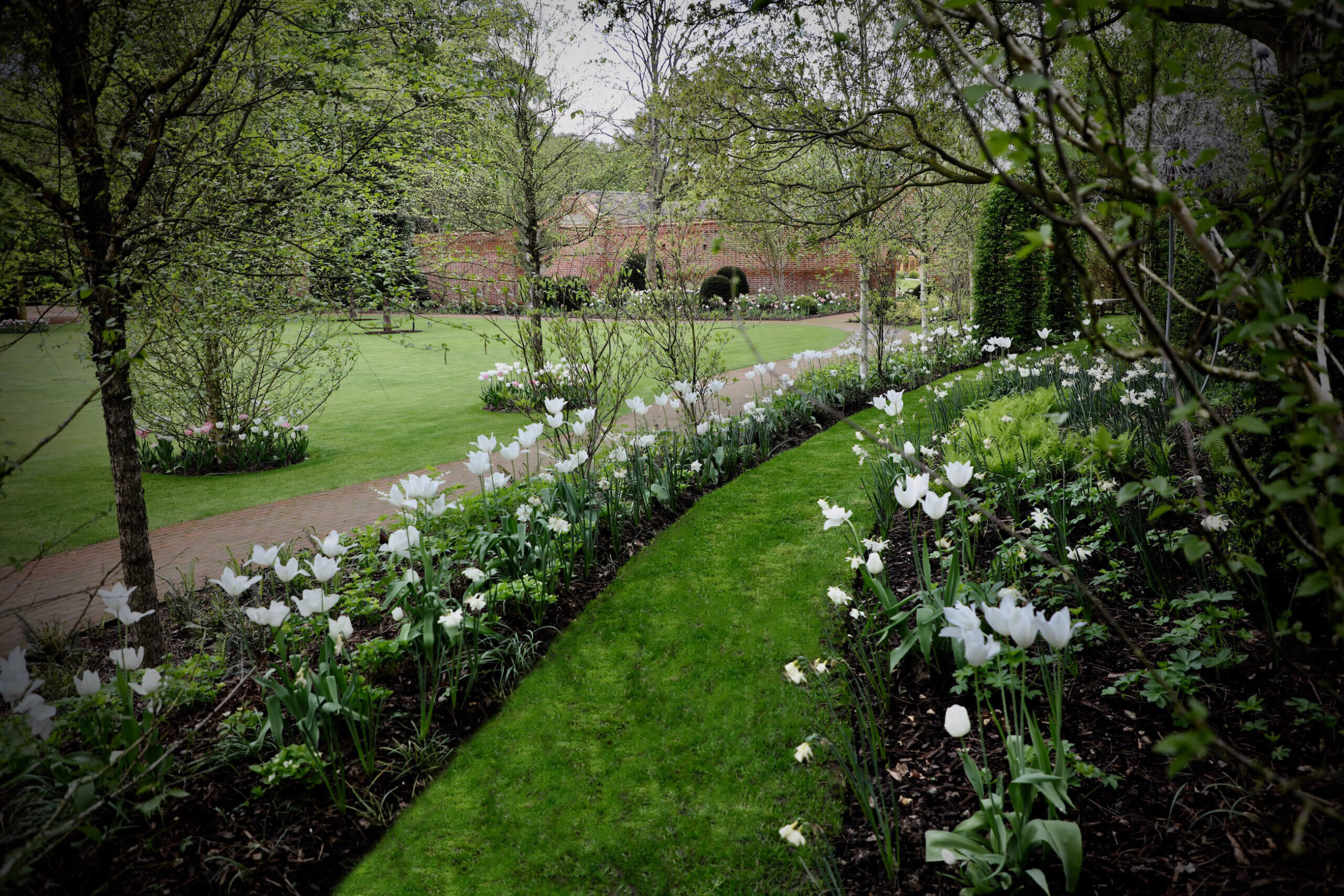 Except for a few existing Pine trees and one Silver Birch tree the woods were entirely created with mature specimen White Paper Birch trees, Dogwoods and Magnolias. The pictures here show year one Winter installation to the first Spring that immediately followed.