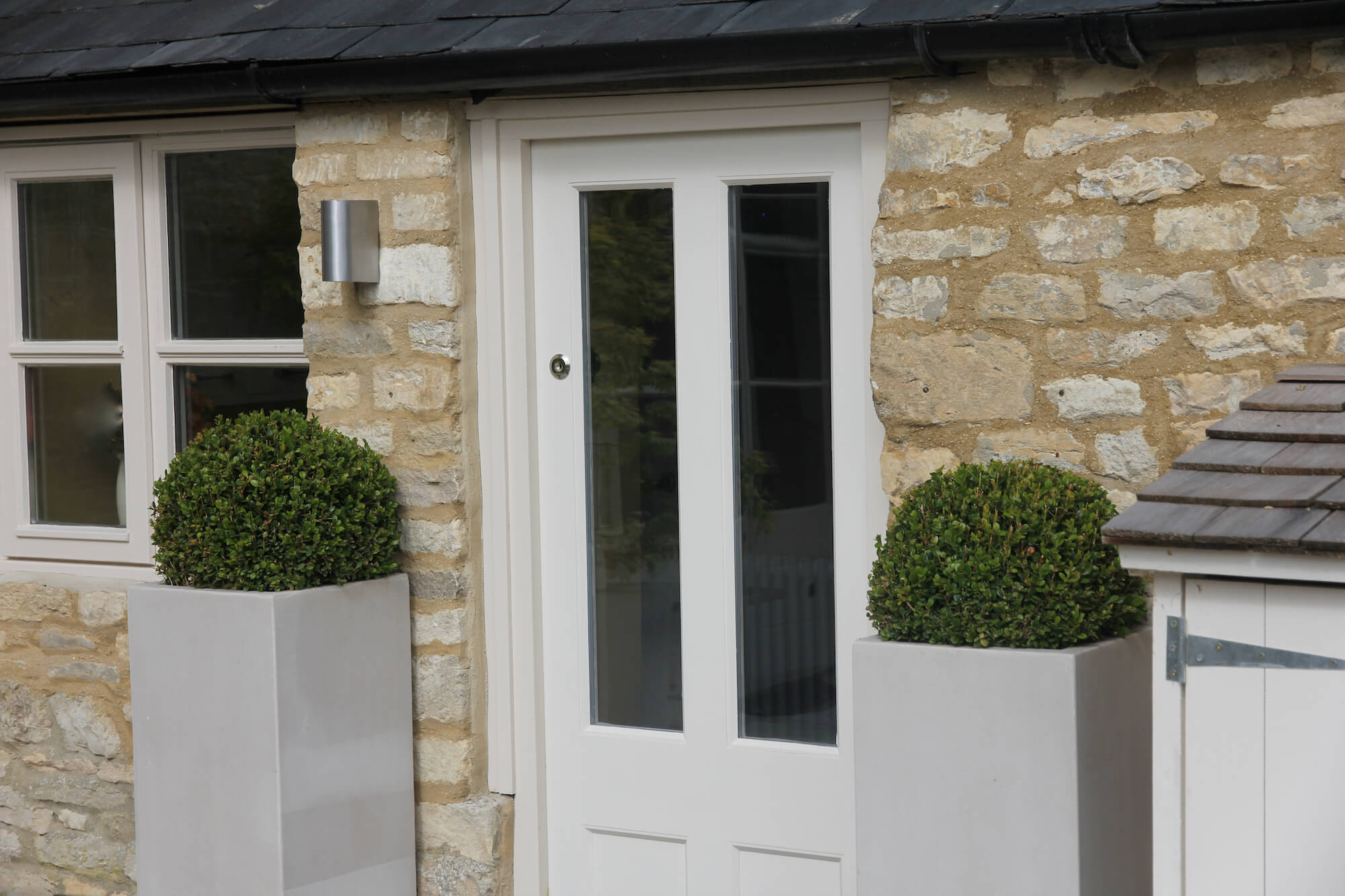 Welcome to The Bield, another selected project in our before & after series. This is a Cotswolds project where we aimed to create a timeless garden full of character and charm.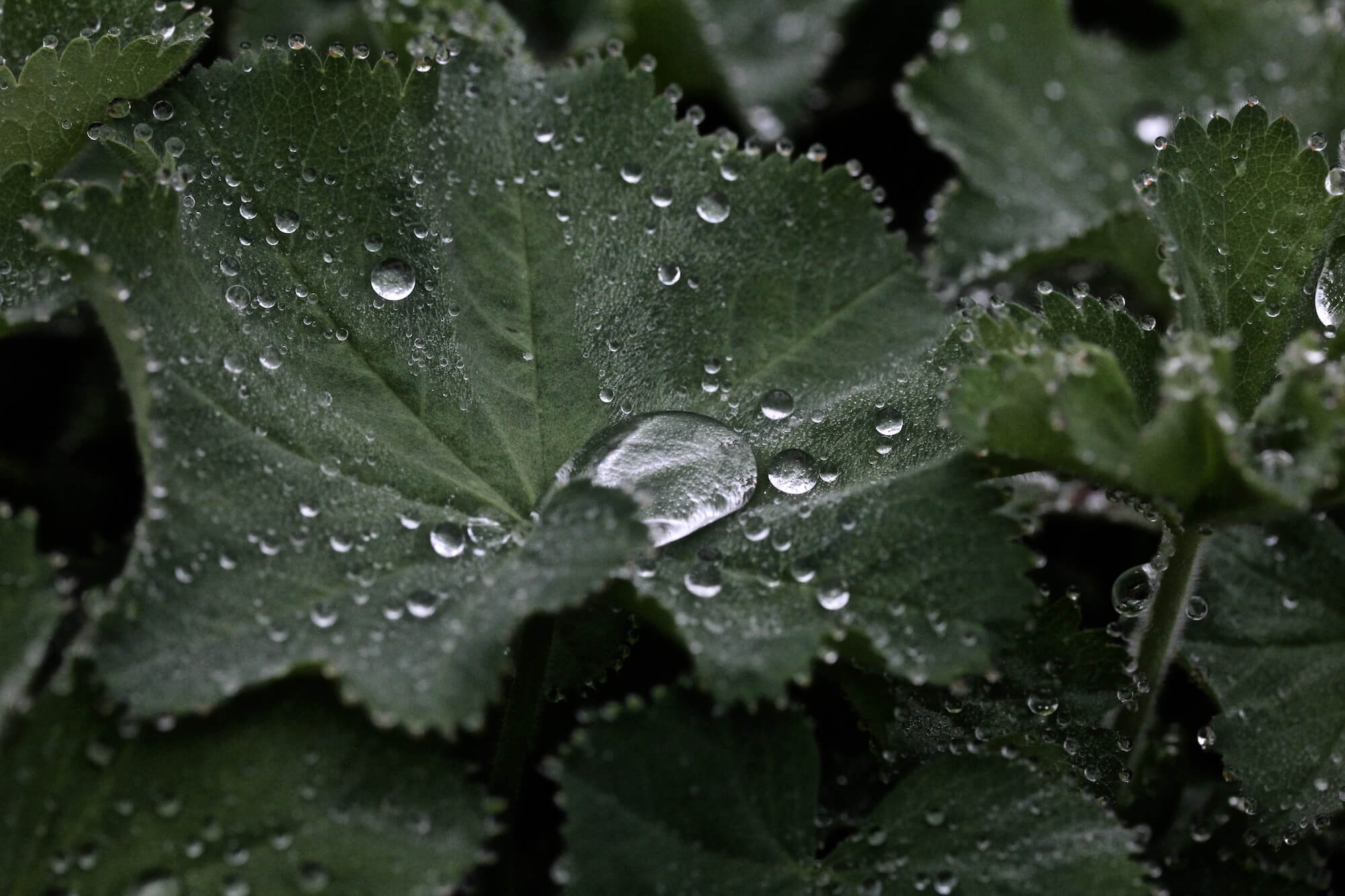 The Bield was a complete restoration project for the new owners, inside and out. They project managed a beautiful reclamation of a period townhouse in Burford and gave it a signature style flourishing with modernity. We were hired to align the exterior spaces with this. The brief had a check list of requirements.
On first viewing of the Bield in Burford we were instantly struck by the potential view of Burford's Church spire. That was the anchor point to our design. We had to make the whole garden and viewpoints from the house central to this. Originally back then it was obscured by the layout and twist of the garden plot in relation to the house.
See below :
first entry to the Bield on purchase of the property… the before.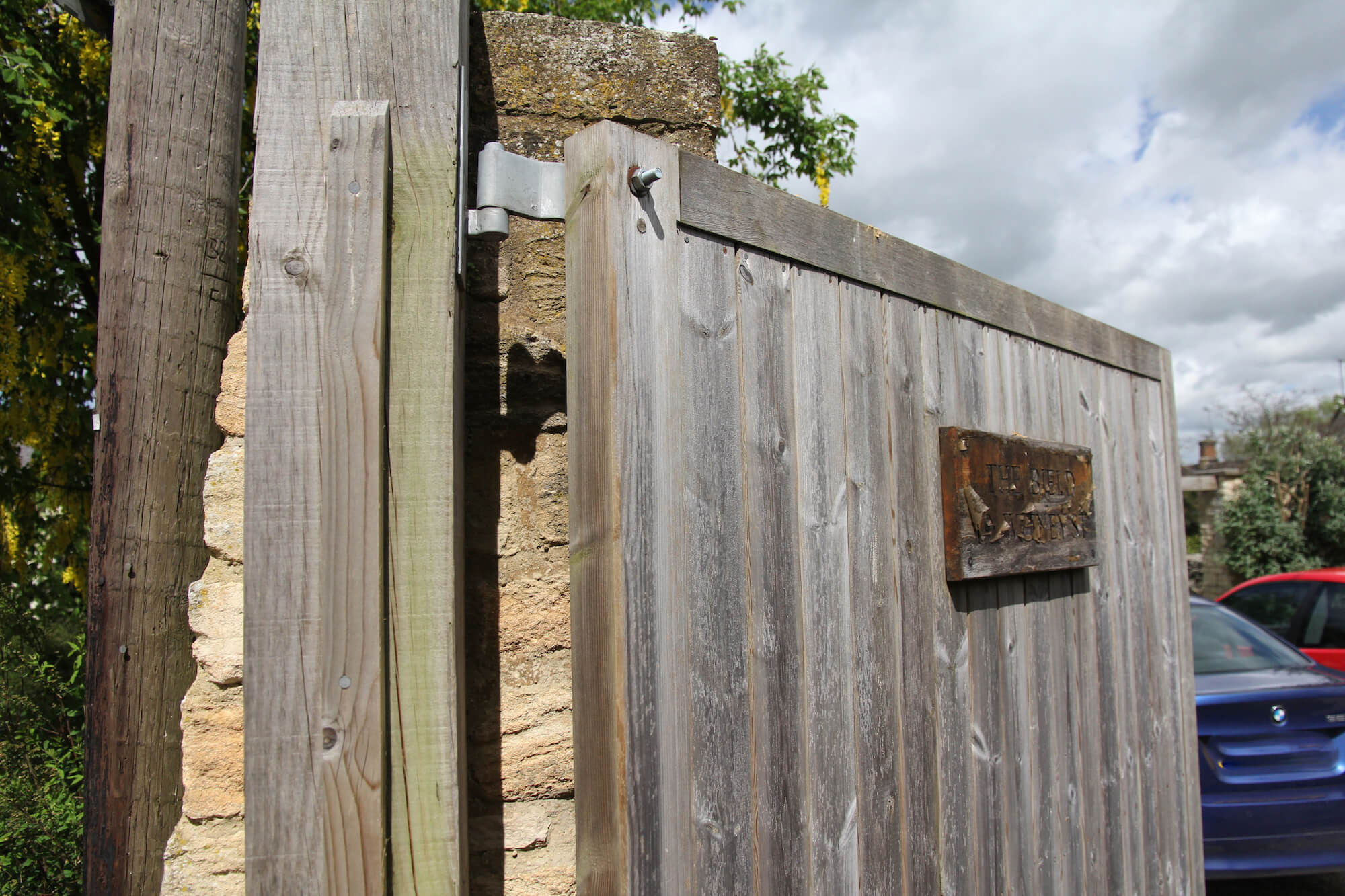 The Bield of Burford After – with bespoke design auto gate side access to the hidden parking courtyard.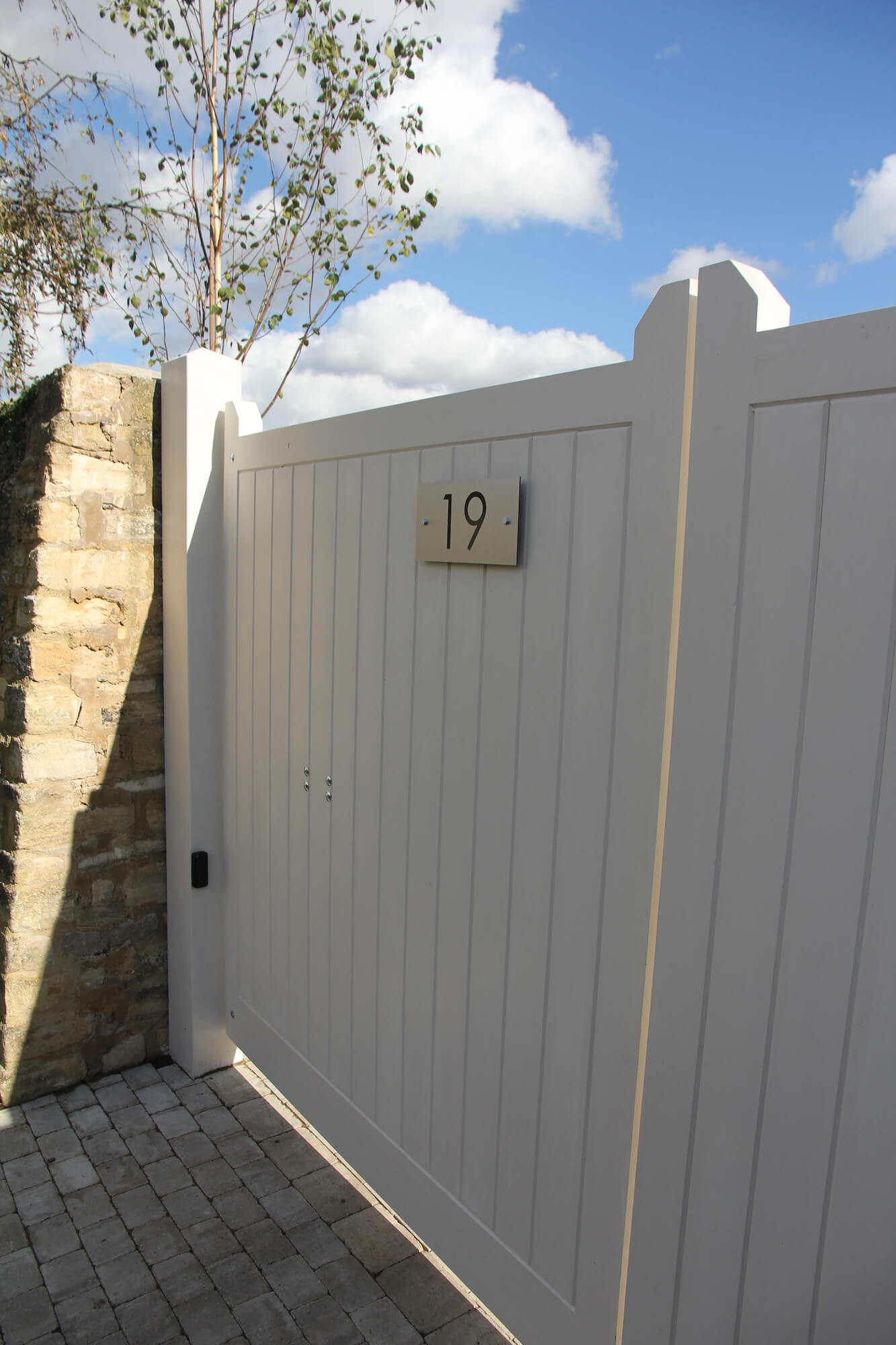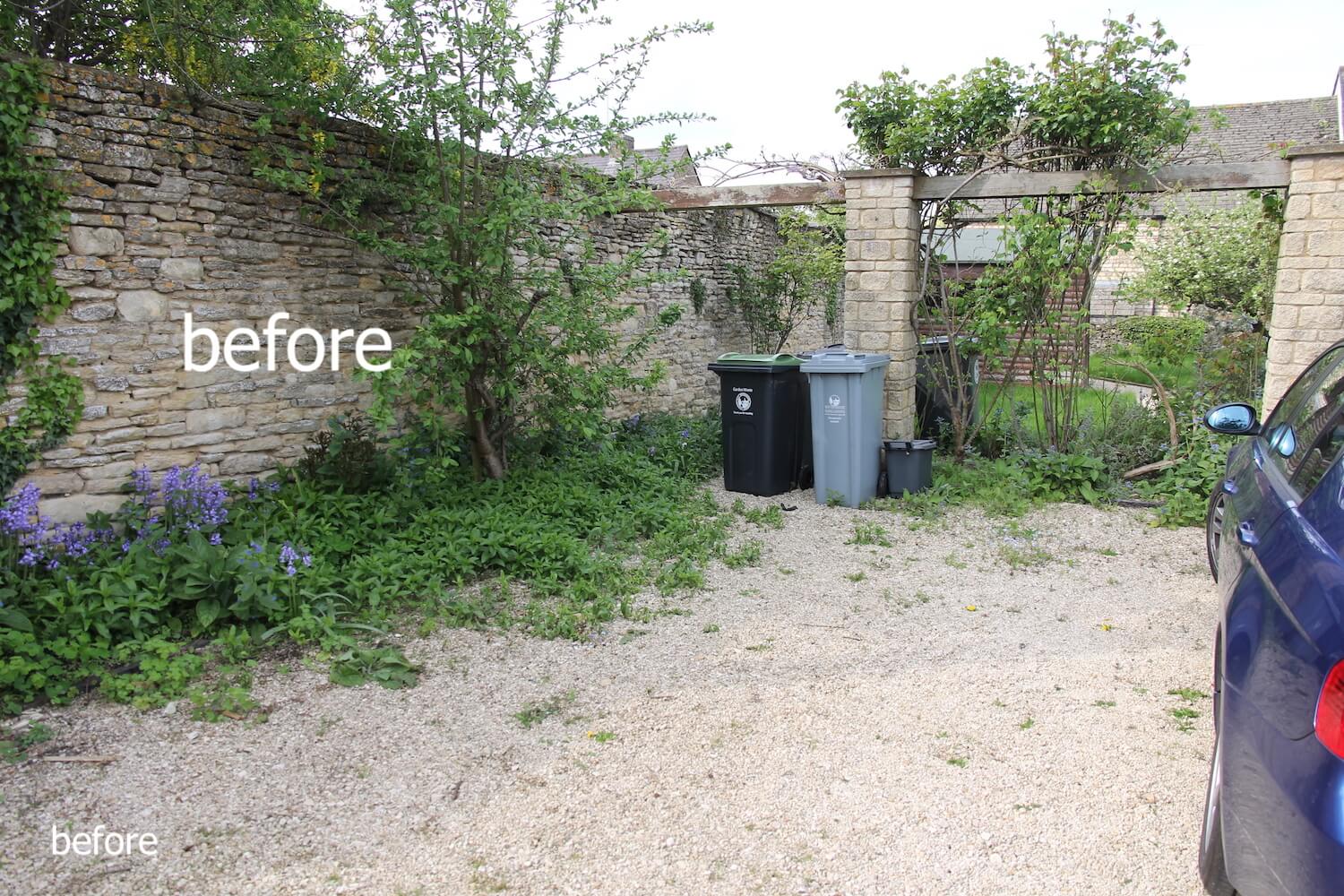 Hidden Courtyard carpark After…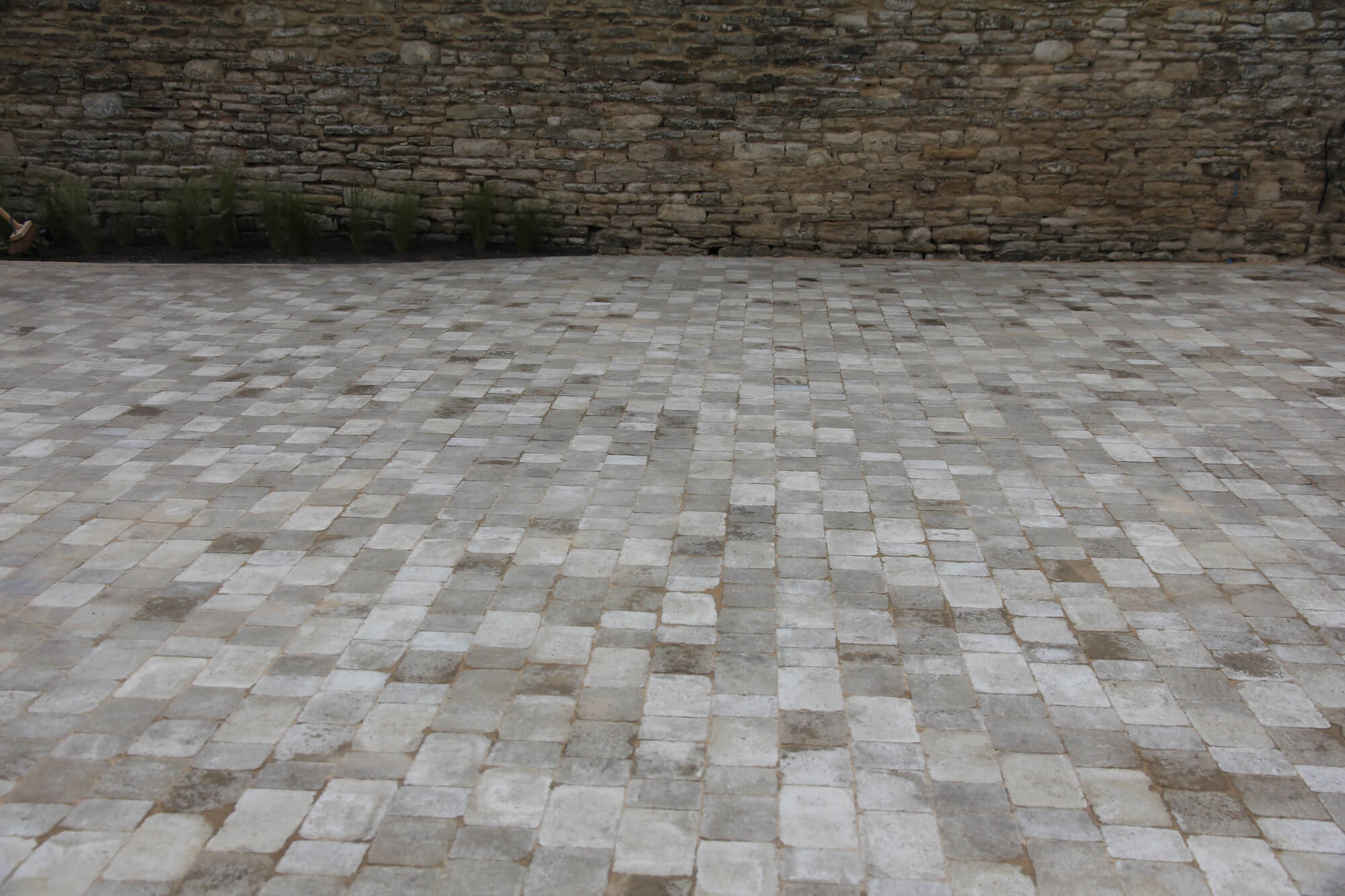 The Cotswold drystone walls were decrepit and the whole place was suffering from year's of neglect. There was only an ancient Apple tree to salvage, which got a lot of TLC and ended up playing centre stage in the productive garden of the final schemes.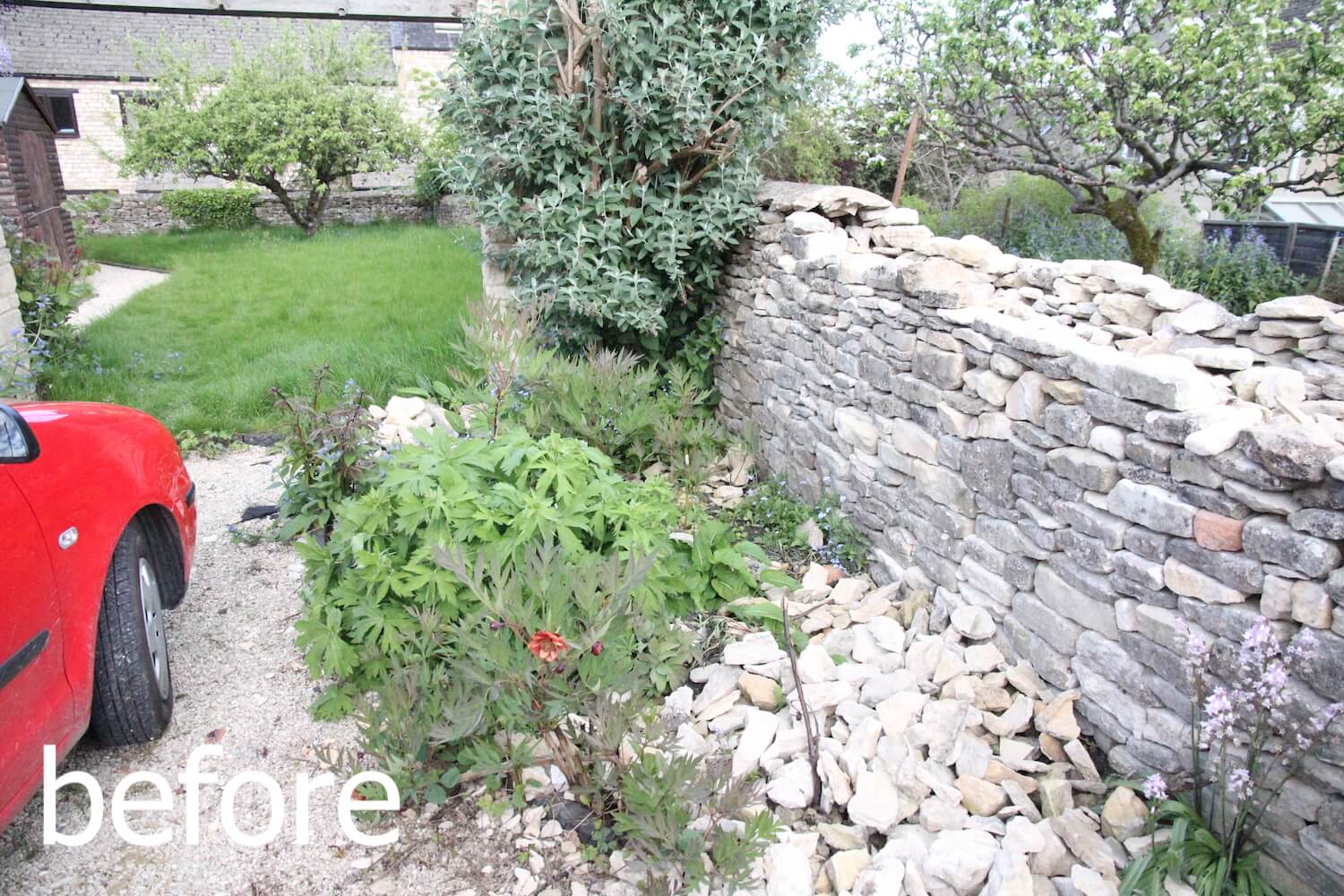 The Bield of Burford After…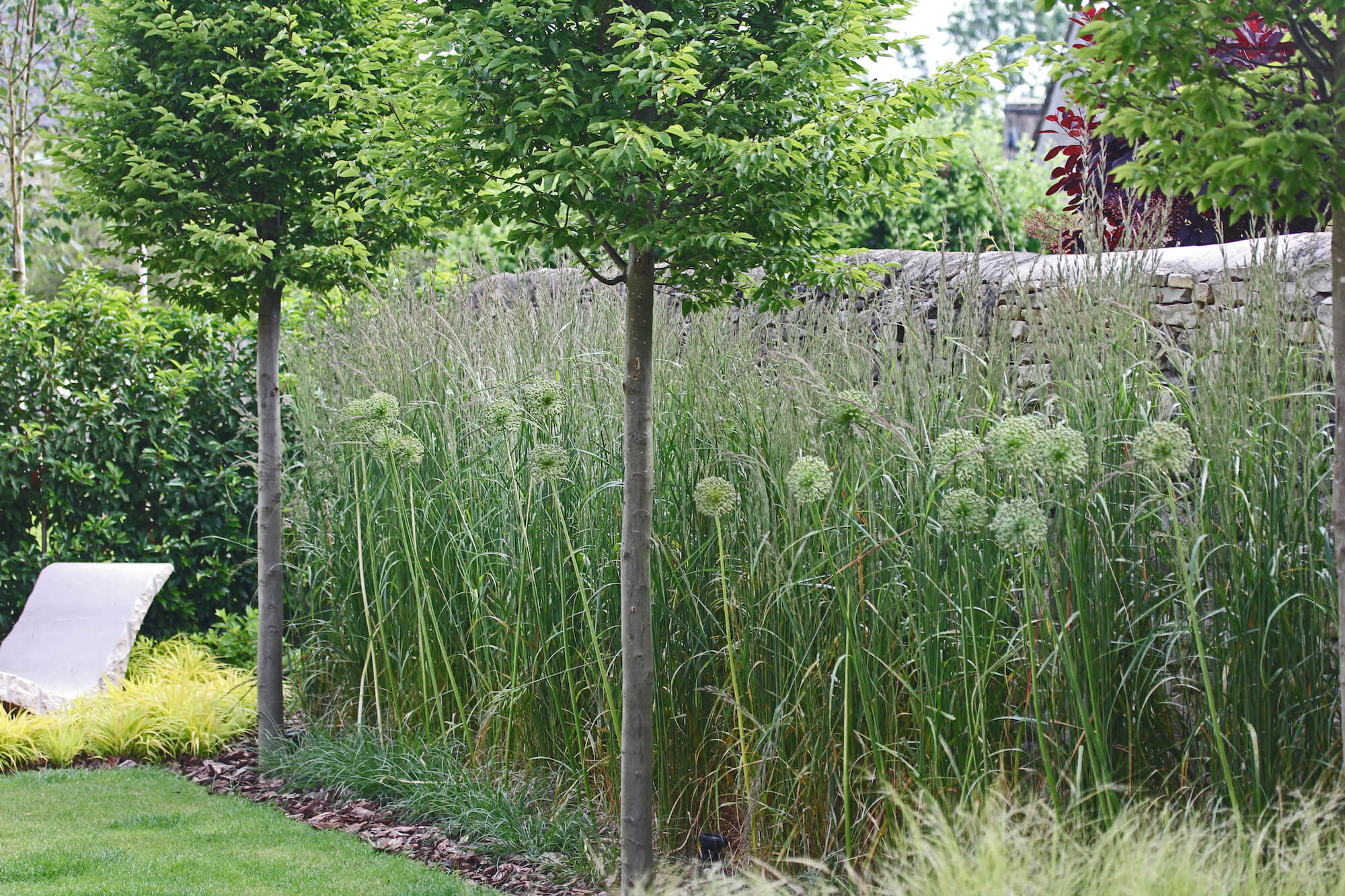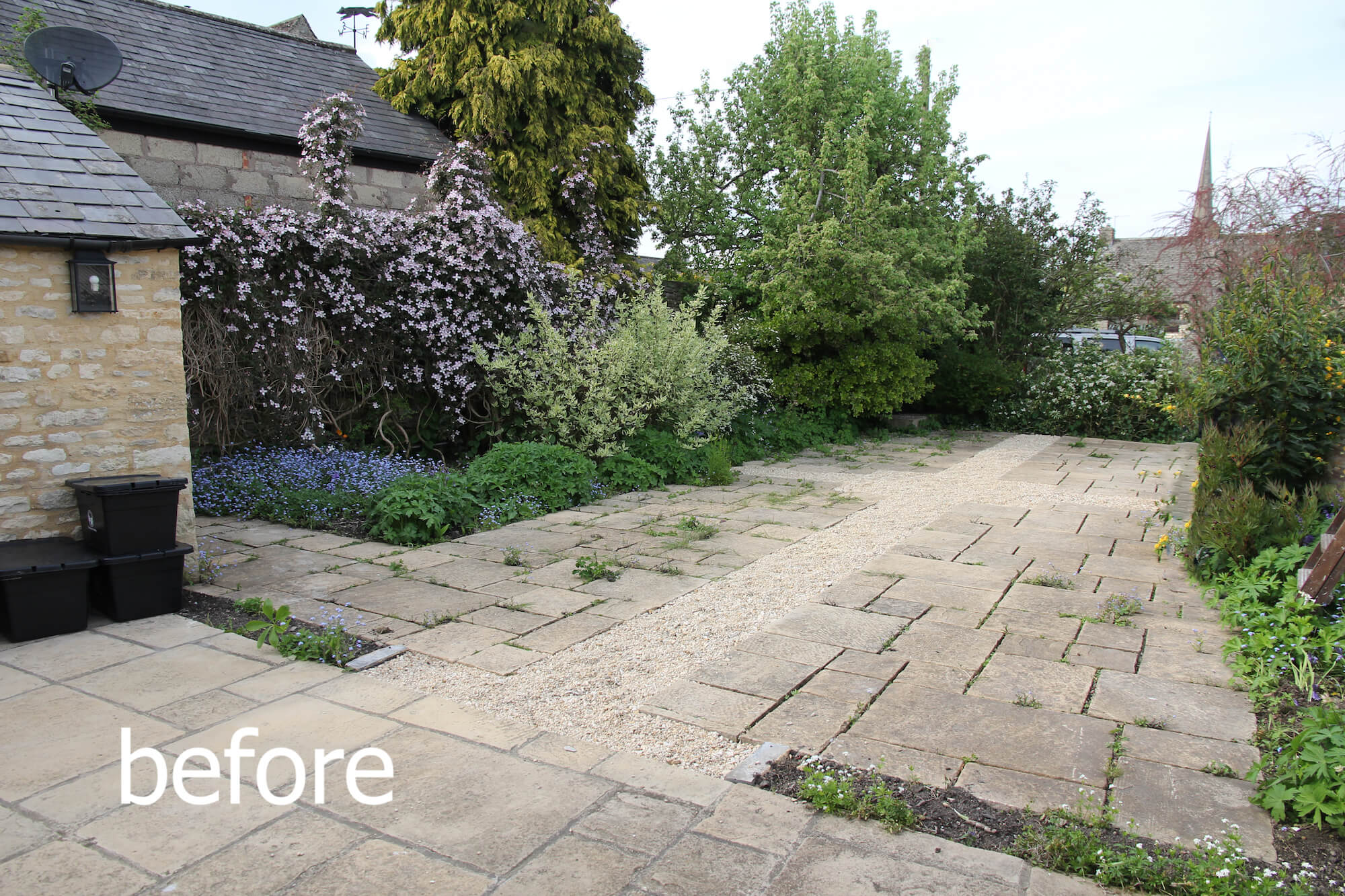 After…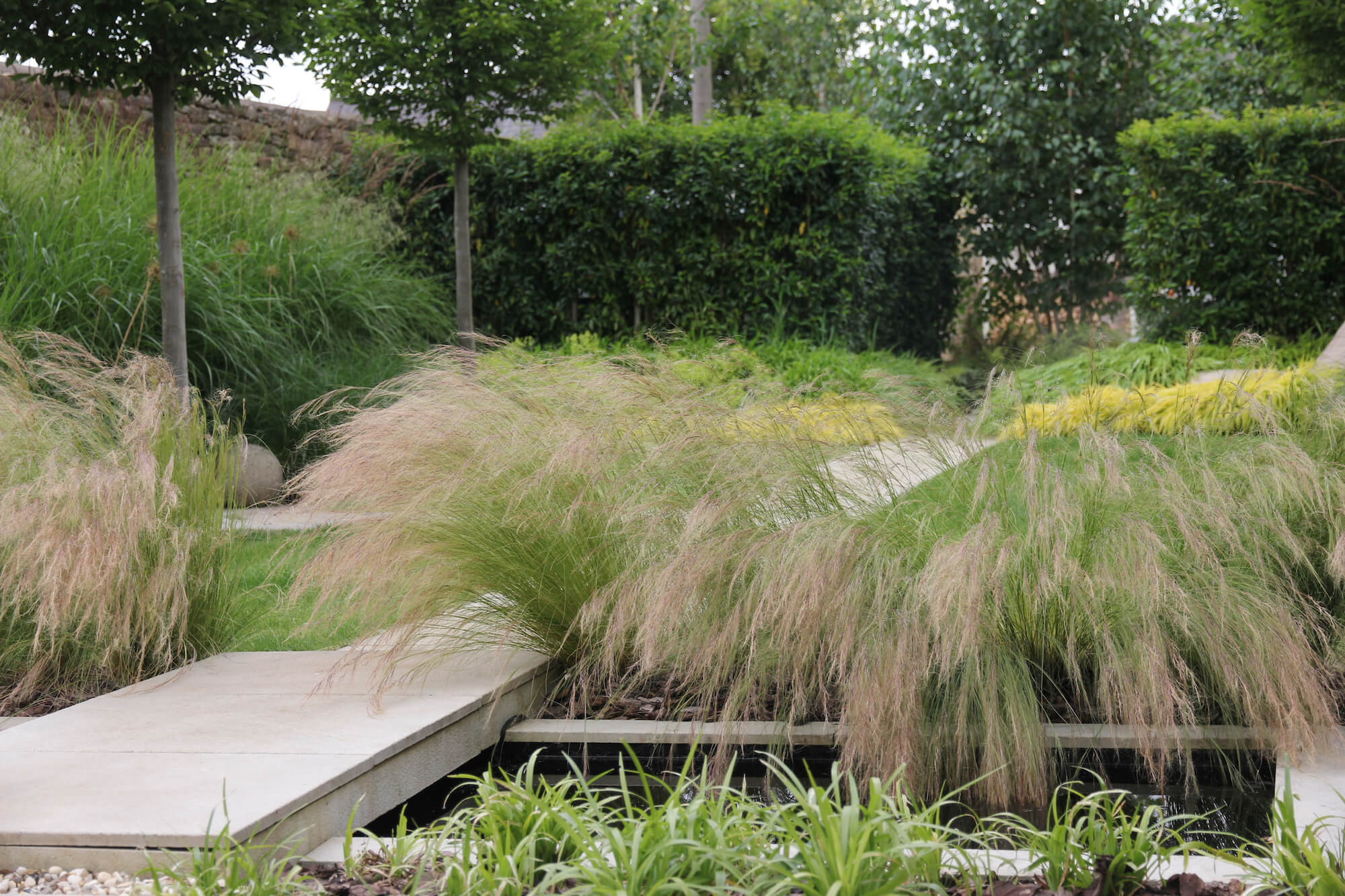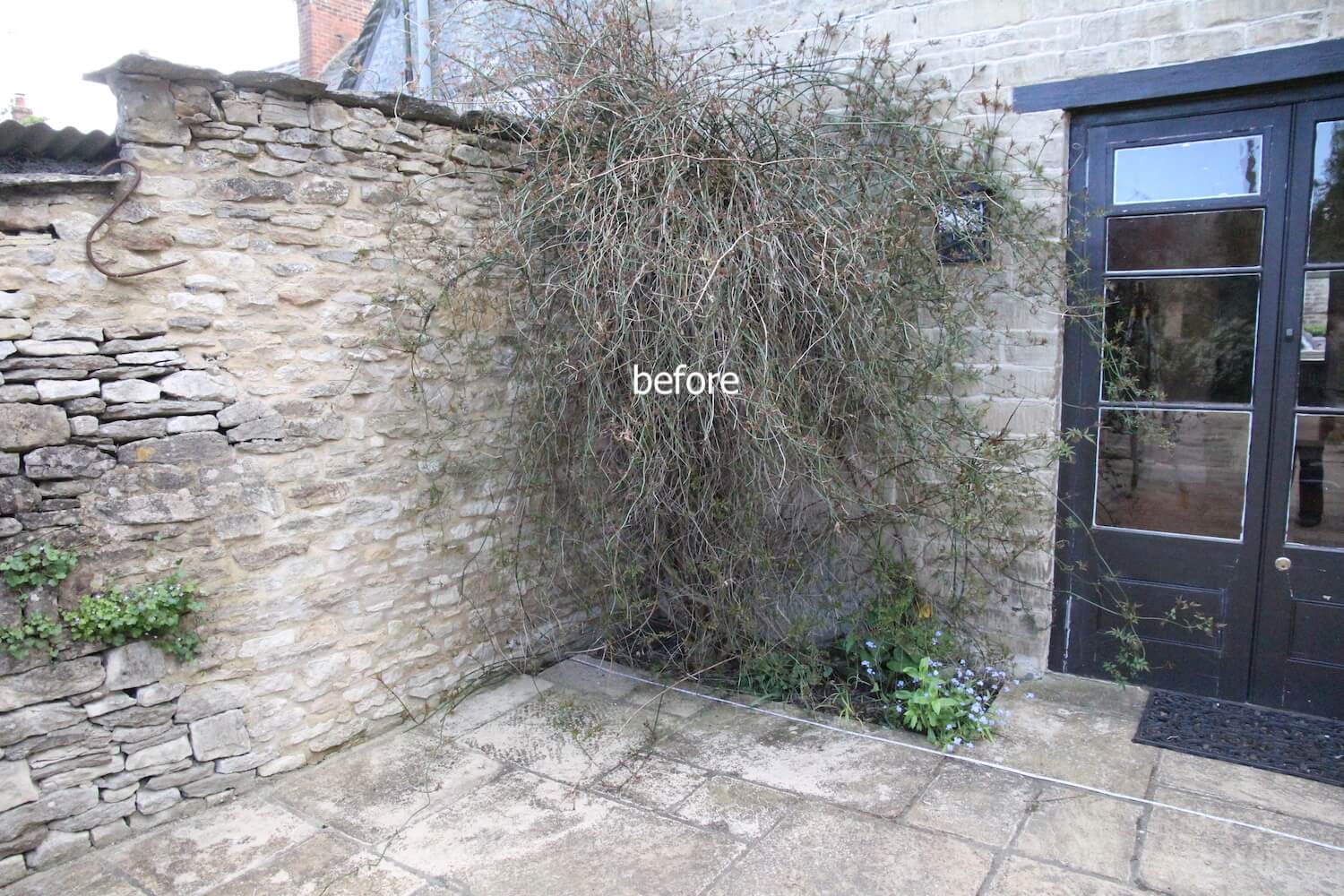 After…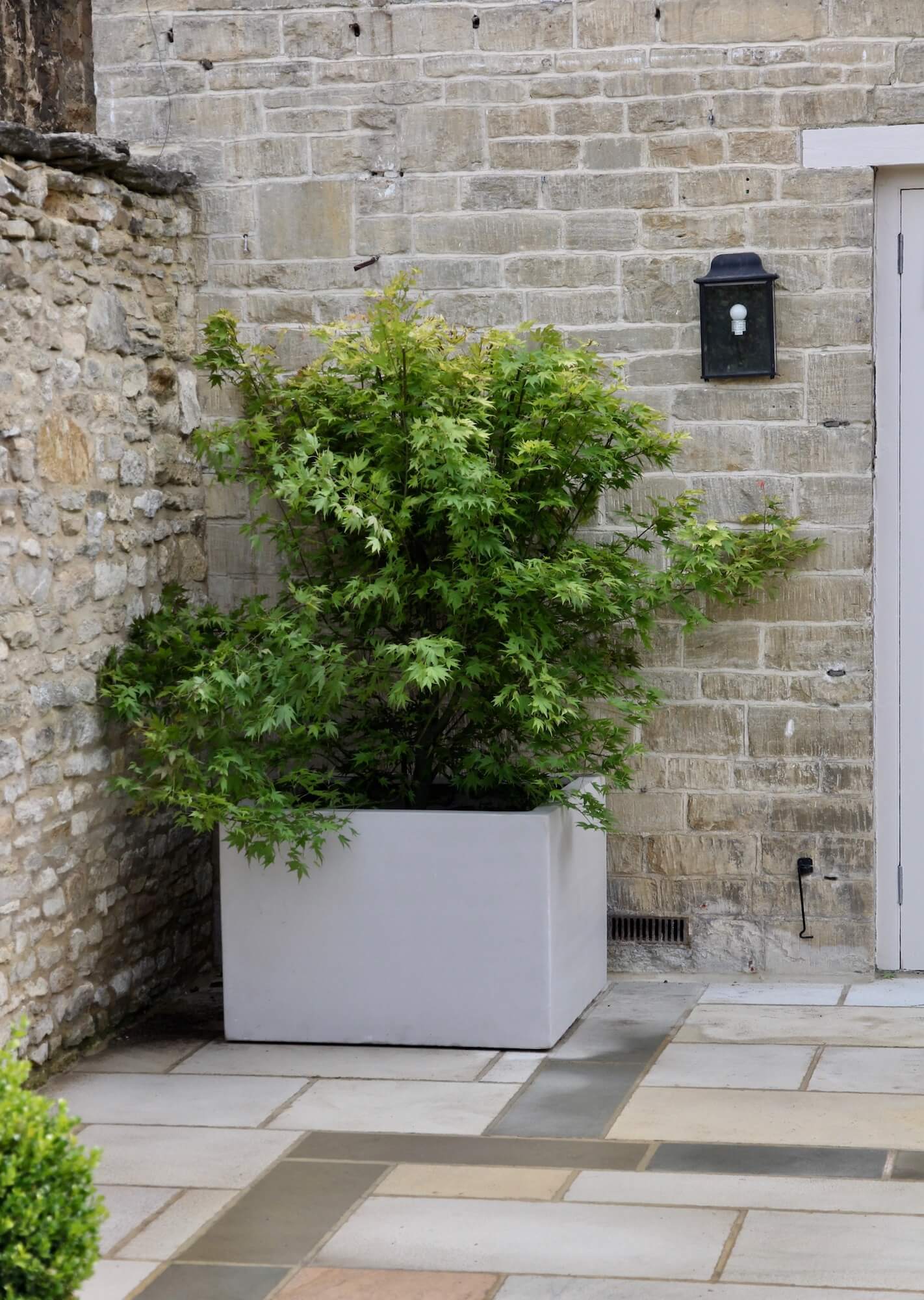 After…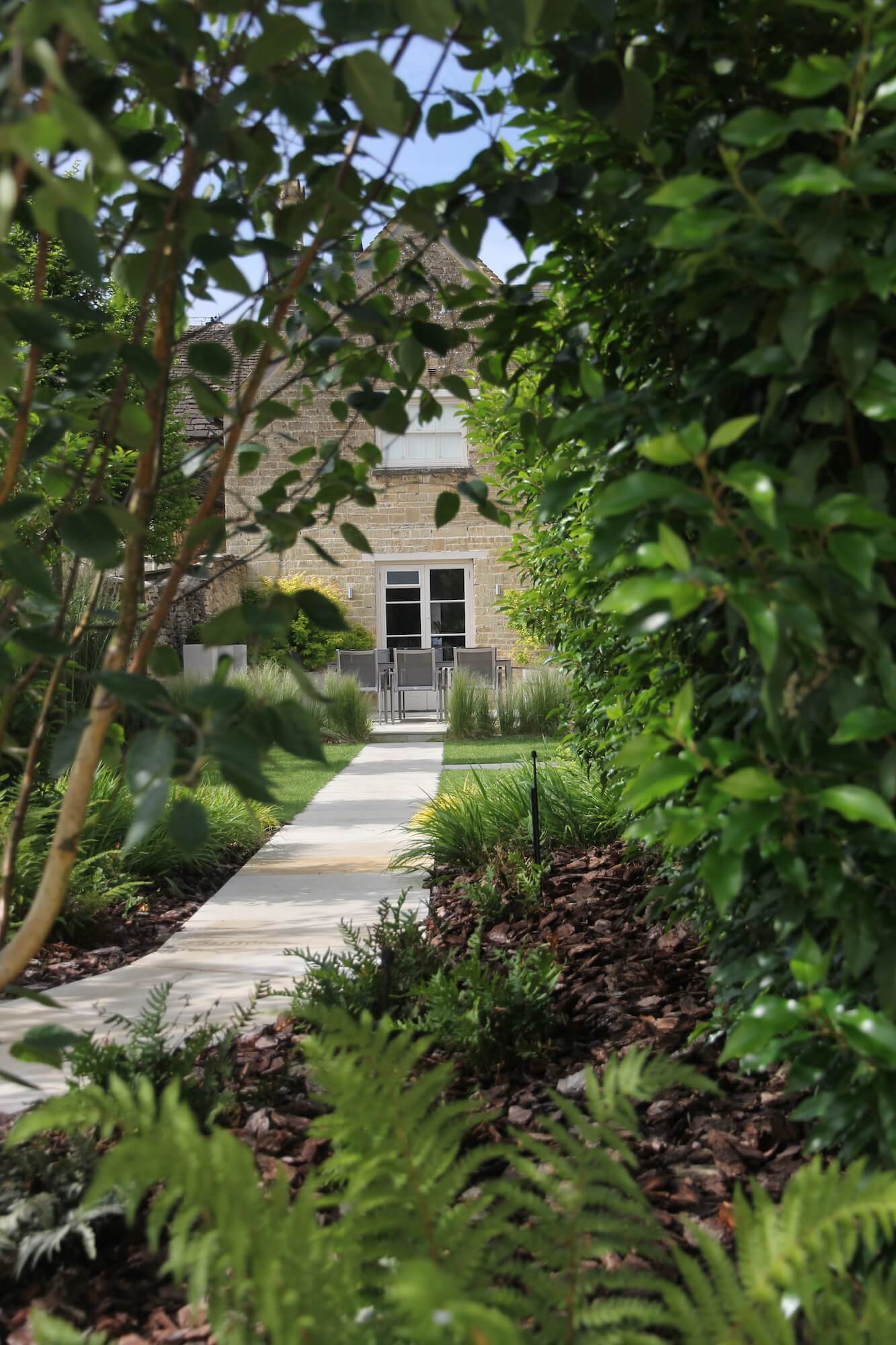 The key elements to the final design and installation of the long townhouse where to create a layered garden of different spaces that revealed themselves as you travel through the dense oasis of trees and planting. Greenscaping solutions were favoured over hardscaping treatments as much as possible. The townhouse windows, doors and detailing were assigned a signature Farrow & Ball colour (Dimity no. 2008) and this in turn was used on every bespoke timber element of the garden and exterior, including the auto gates, out buildings and doors. The stone and planter elements alike where selected to tonally match and all work together in harmony with the classic Cotswold stone of the house and reclaimed and restored walls outside. Carefully designed garden lighting brings The Bield to life at night and on Winter days.
The Bield of Burford After…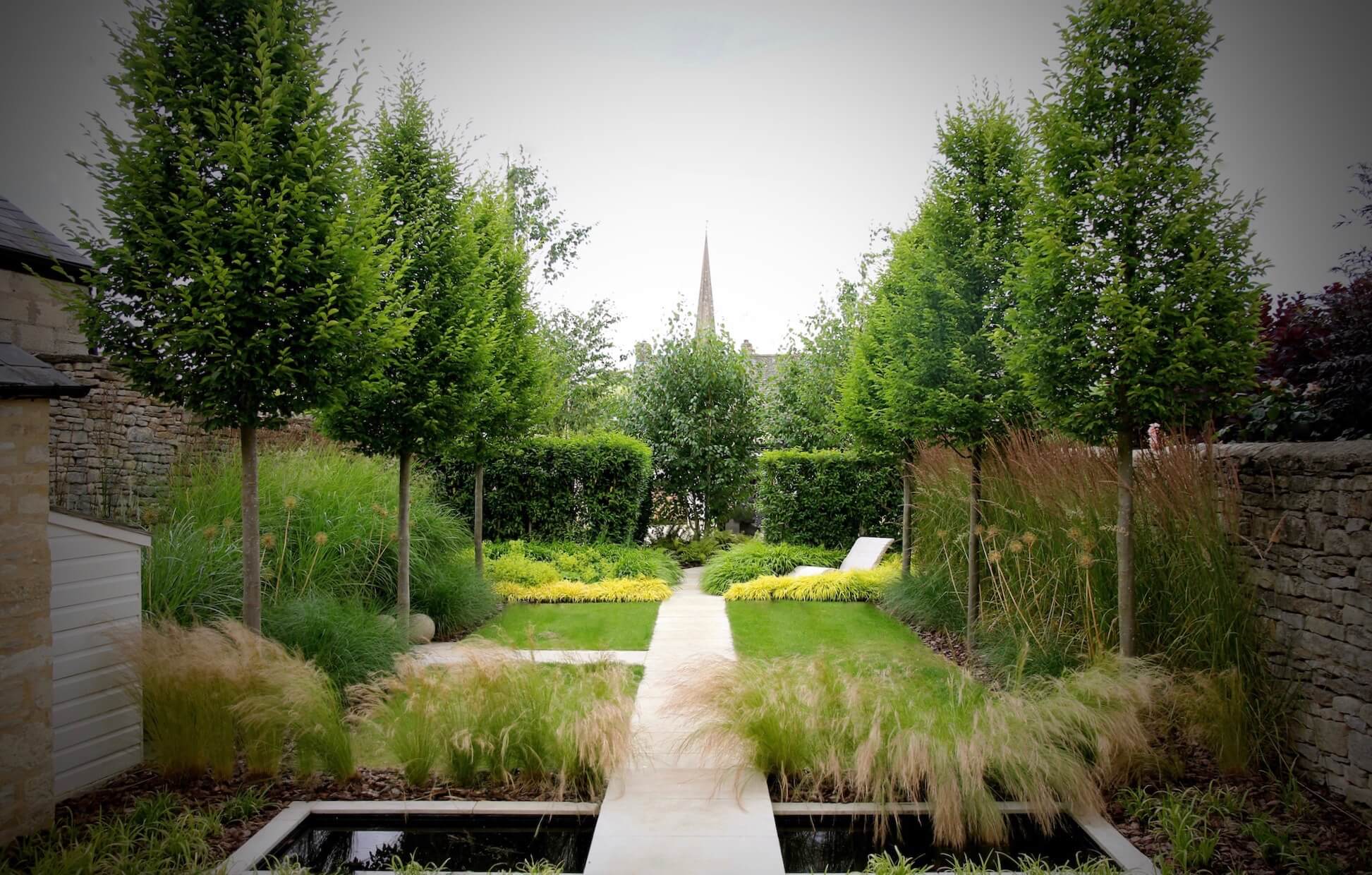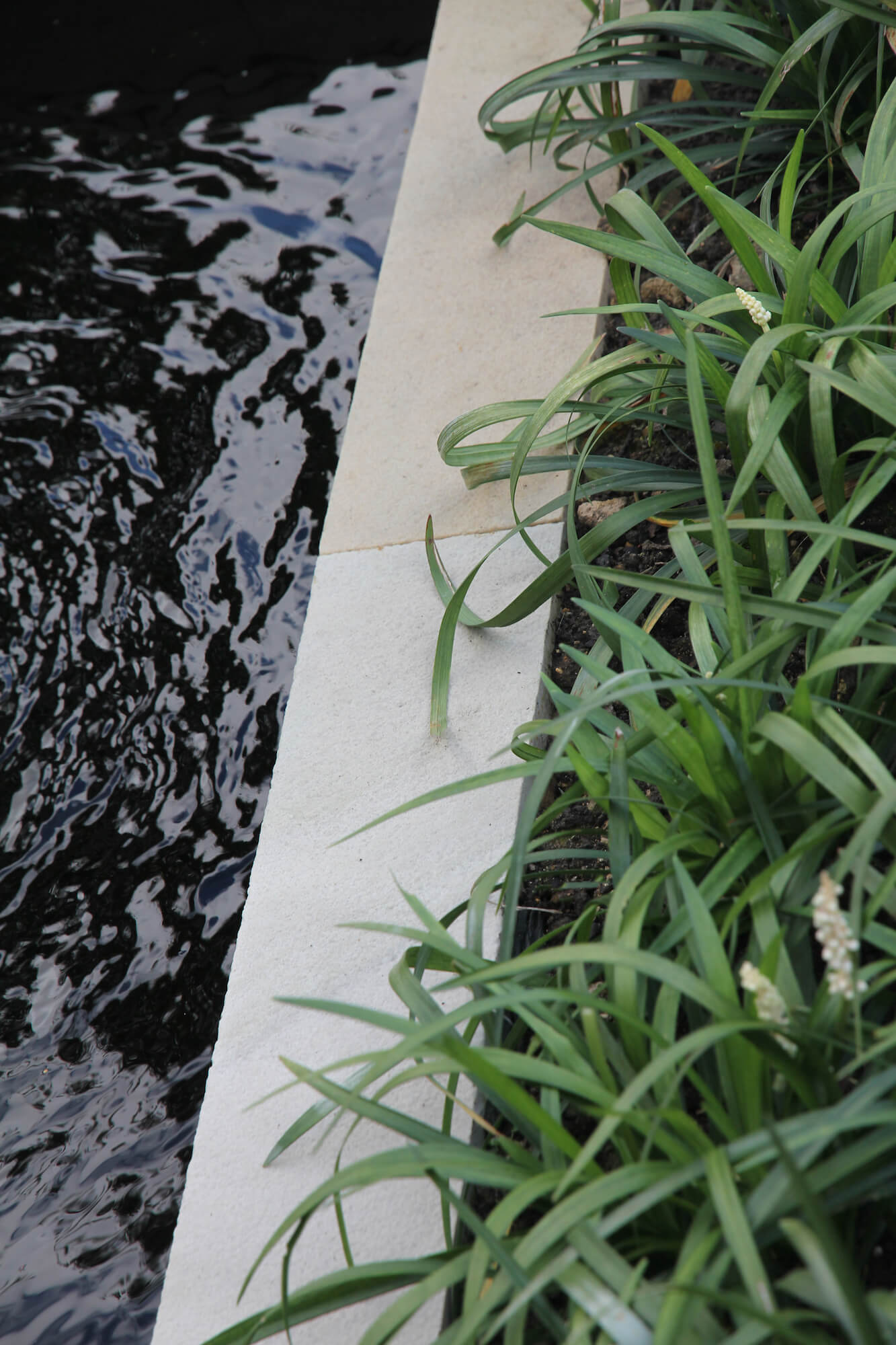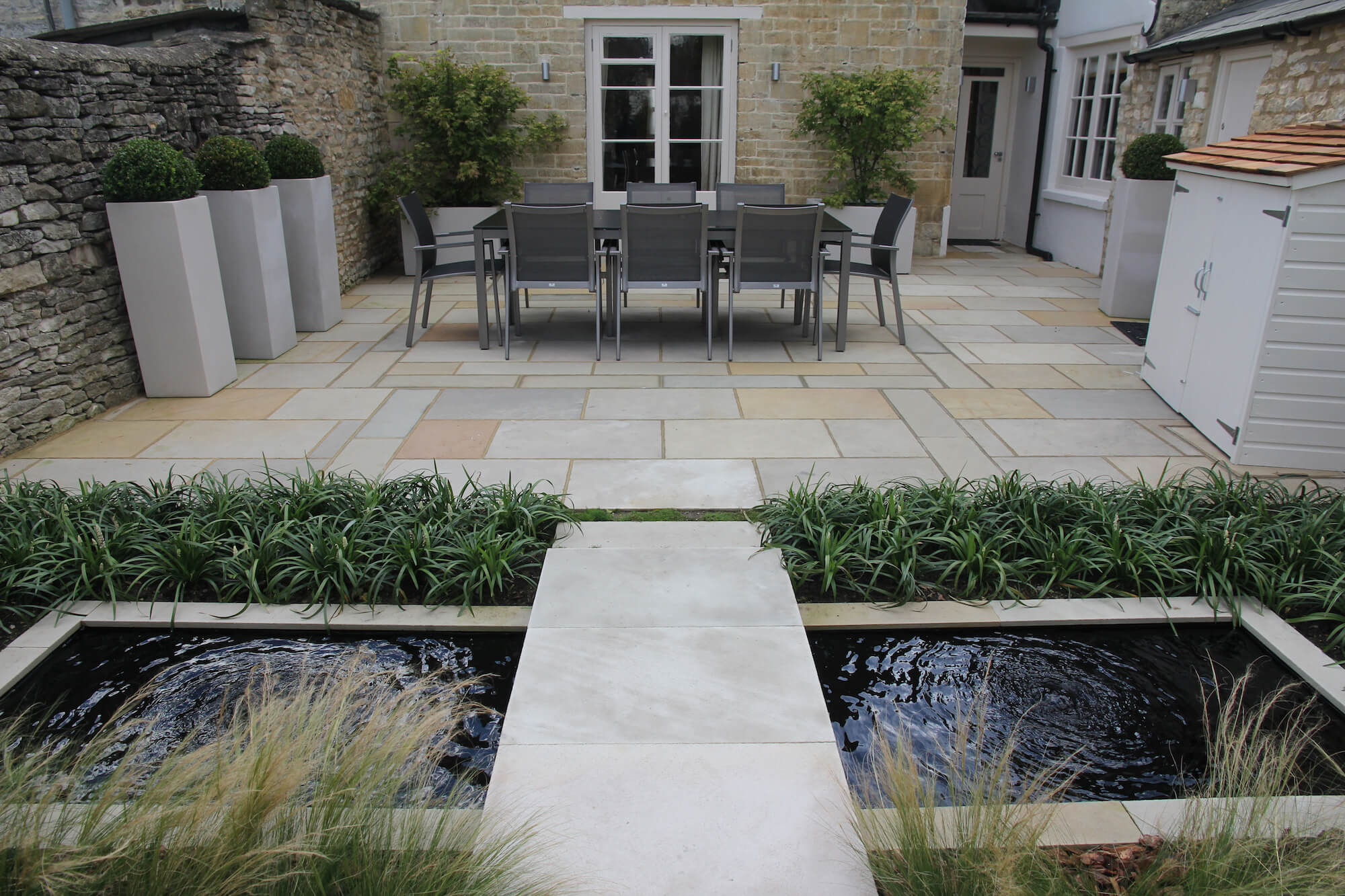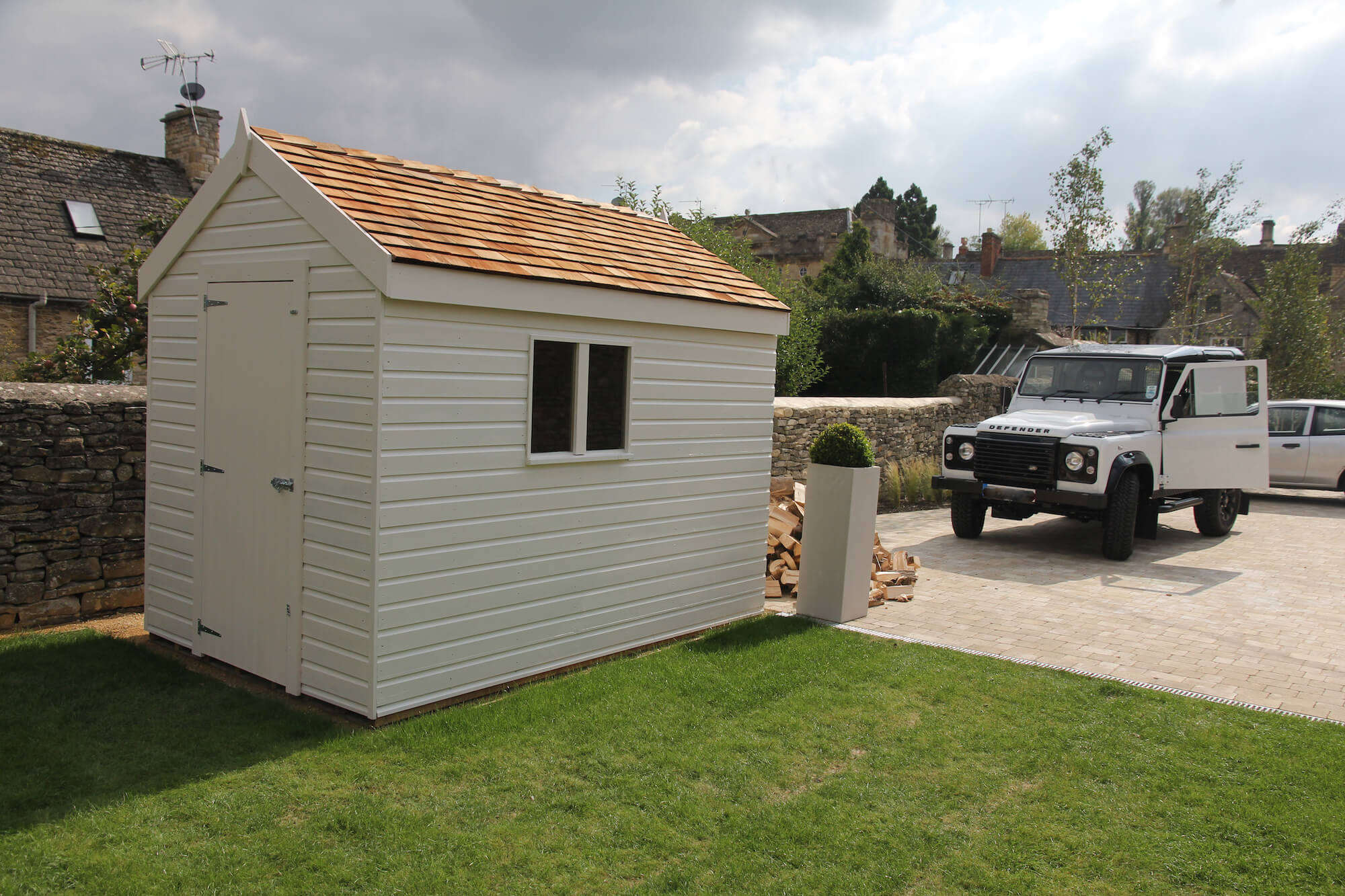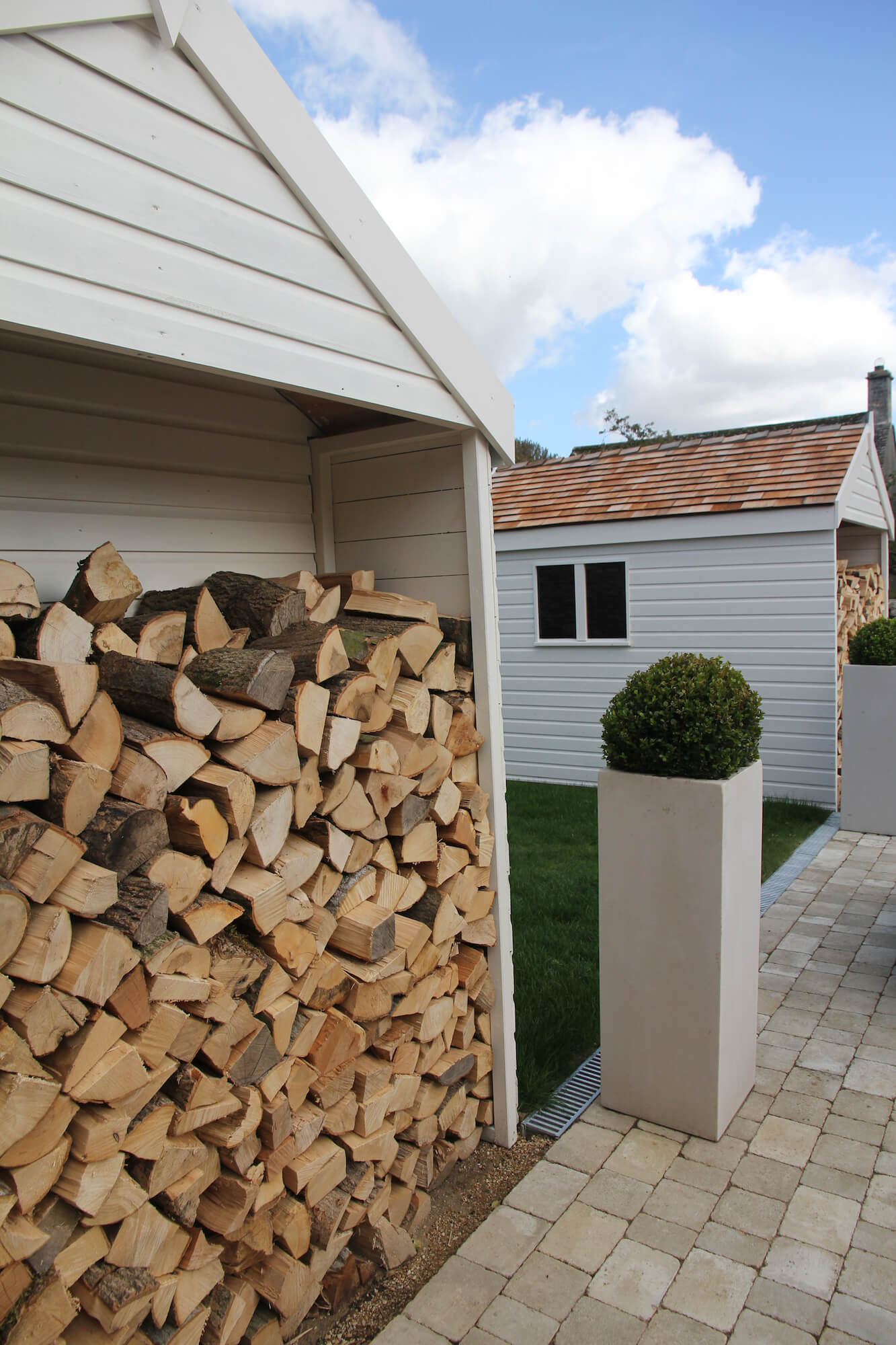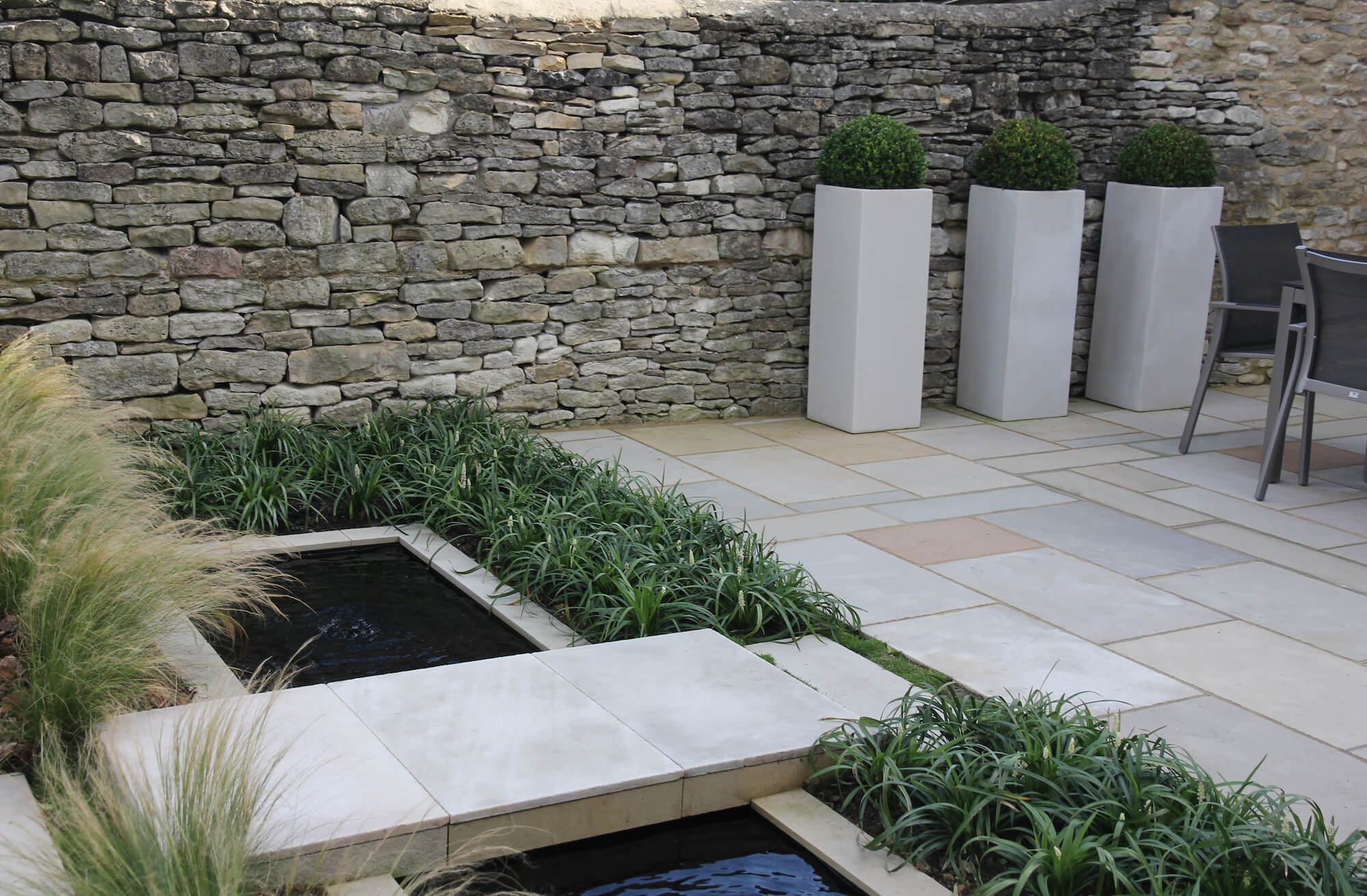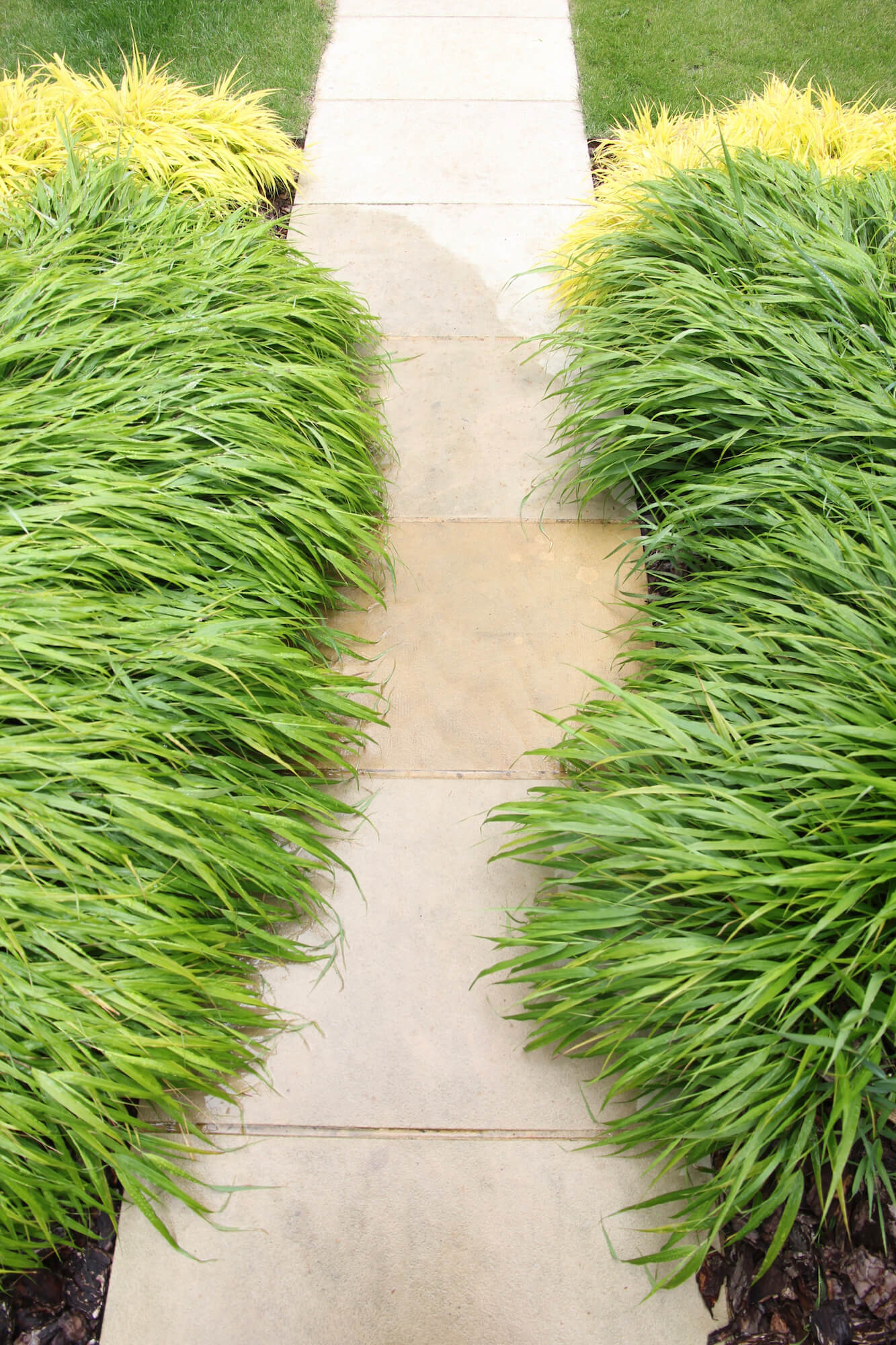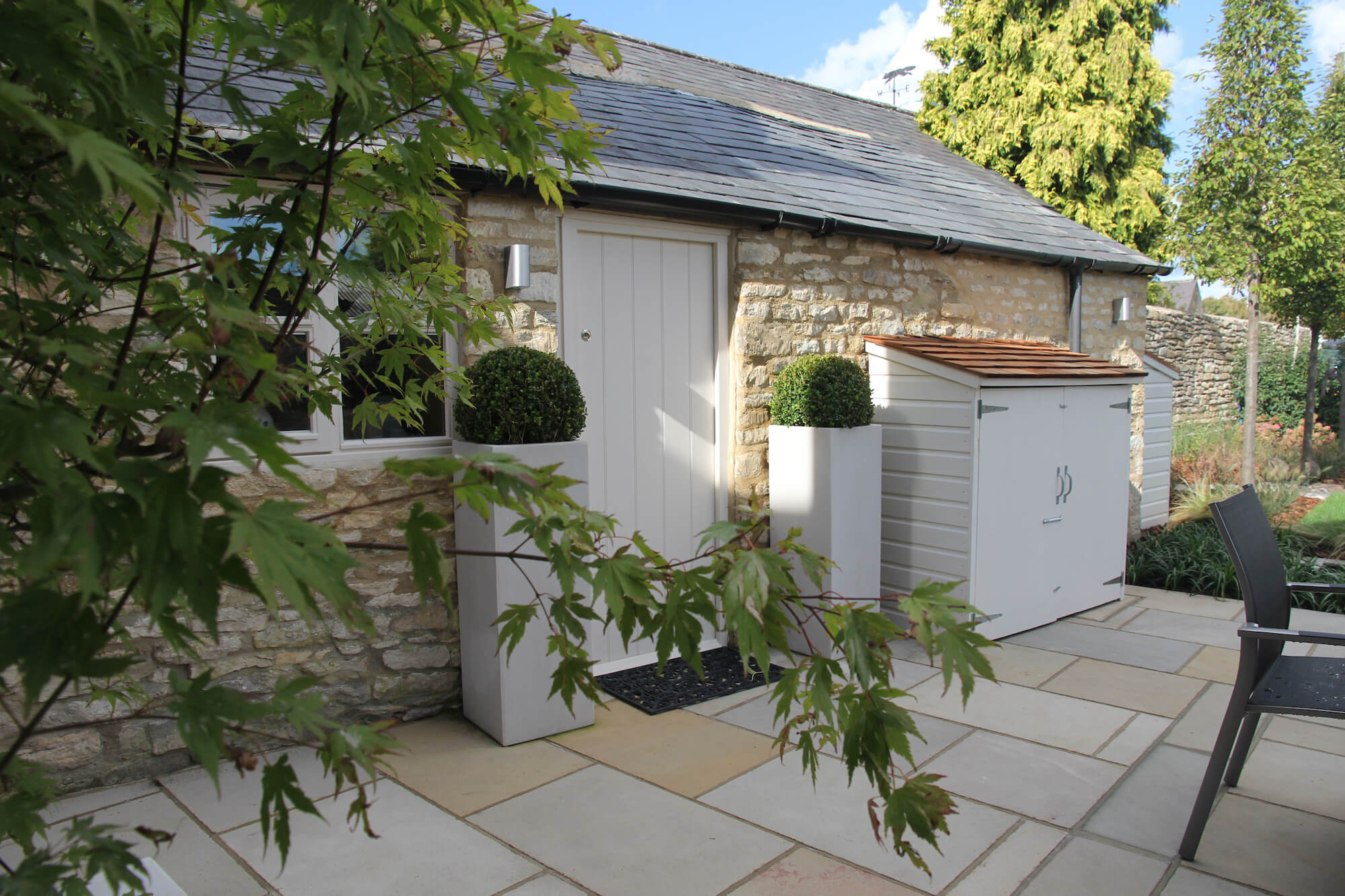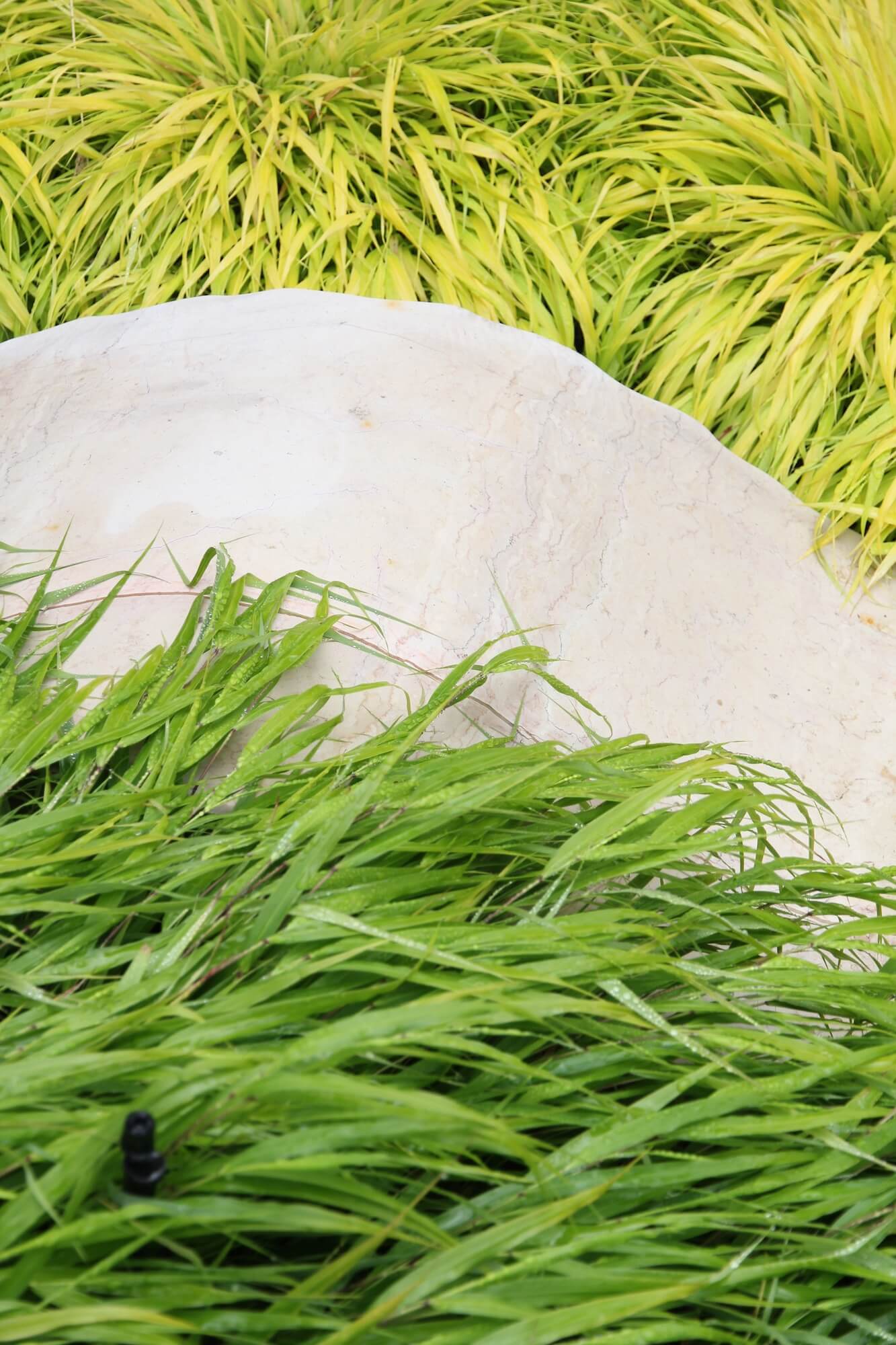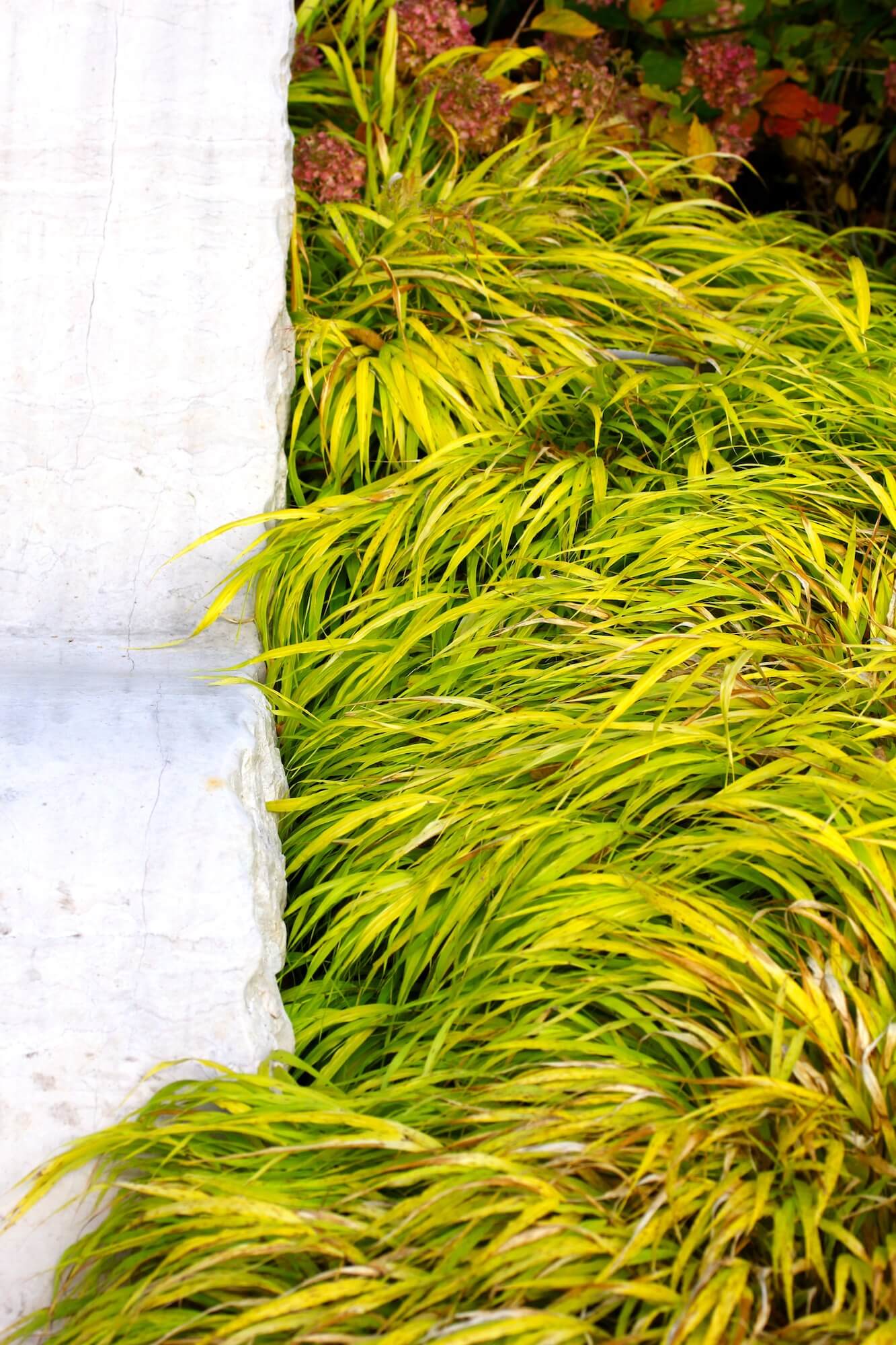 Now go visit more from The Bield over on our portfolio to see it in Autumn when it possibly shines it's brightest.
The Bield of Burford by HC Gardens Design & installations teams. All imagery © HC Gardens